Storytellers Night: The Obstacle Is The Way
---
---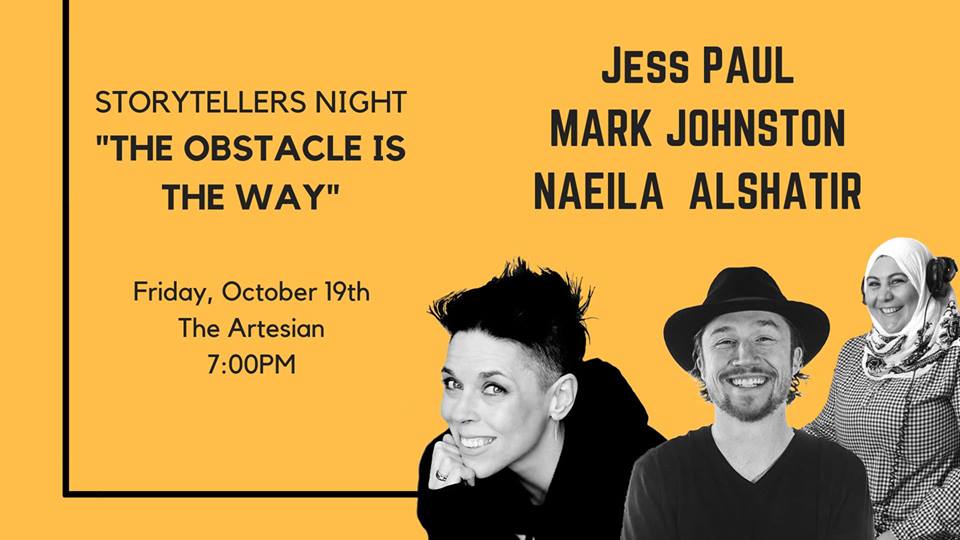 Storytellers Night is a live storytelling series that brings people together to explore the power of human connection.
Each event is focused on a conversation piece that shines a light on the human experience. Storytellers Night was created with the intention to inspire people to seek meaningful connection in their own lives.
On Friday, October 19th, Storytellers Night presents "The Obstacle Is The Way" featuring three storytellers who will be sharing their own experience with encountering obstacles and how learning to overcome them changed their life.
Featured Storytellers
Jess Paul
Mark Johnston
Naeila Alshatir
Doors 6:30PM
Event Begins: 7:00PM
**Tickets will not be available at the door and must be purchased online via Eventbrite**
---