Erik de Waal's TROLLS, BULLIES, & ROCK STARTS or A Kerfuffle in a Doodlesack - Regina International Fringe Theatre Festival
Jul 10, 2019 - Jul 14, 2019
---
---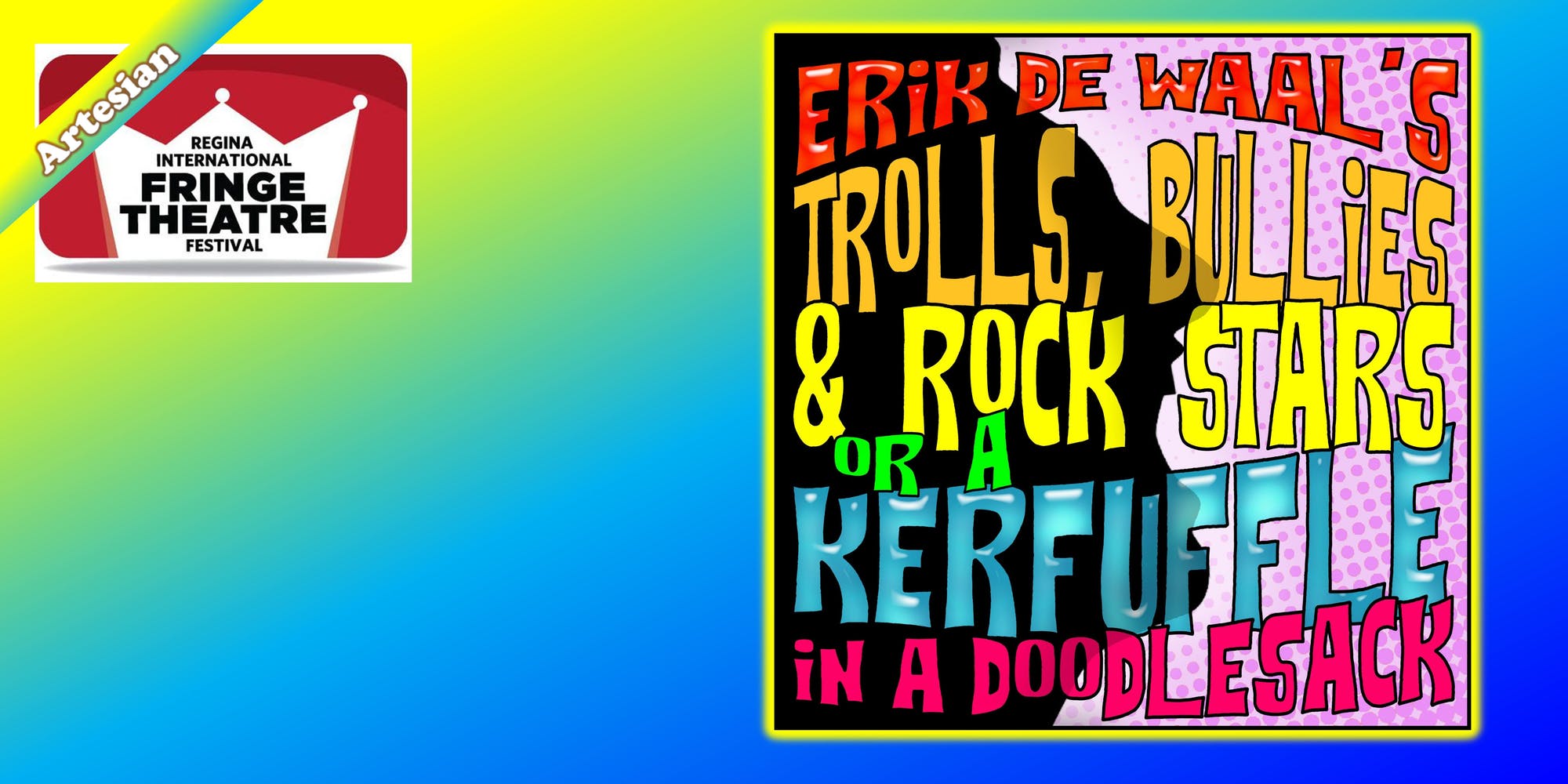 Produced by: ArtsDiva Producions with Erik de Waal
Directed by: Marie Kruger
Created or Written By Erik de Waal & Eva Marie Clarke
Actor(s): Erik de Waal
Length: 60 Minutes
Genre: Solo Rated: Mature Content 14+
Venue: Artesian
Showtimes
July 10, 2019 5:30 PM
July 11, 2019 6:45 PM
July 12, 2019 4:00 PM
July 13, 2019 5:15 PM
July 14, 2019 6:00 PM
Shocking. Sordid. Disturbing…and true. South Africa's Erik de Waal delves into the lives that are the hard currency behind the sensational posts, tweets, and scandals on our feeds. Exploring the dark side of human sexuality, de Waal shines a light on the fear and ignorance that lead to indifference and suffering.
ArtsDiva Productions brings exciting and innovative international theatre to audiences in Canada.
No Refunds or Transfers
Eveyone must have a ticket to attend a Fringe Performance.
*Management reserves the right to offer special promotional codes and specials at their discretion, without the refund of any portion of a ticket purchased previously for full price.
---