Scenic Route to Alaska with AVA WILD
Sep 13, 2018
---
---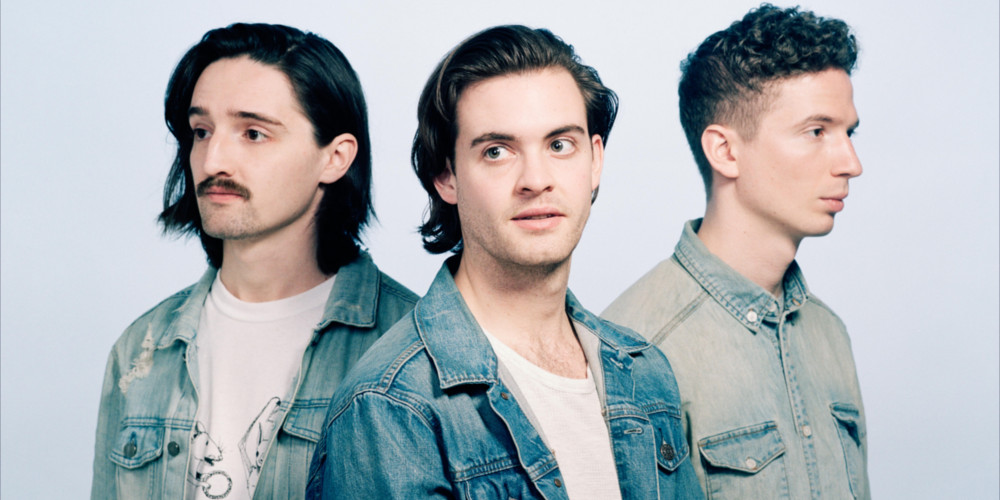 The Artesian is thrilled to welcome SCENIC ROUTE TO ALASKA to its stage on Thursday, September 13th 2018. They'll be here with their latest album, TOUGH LUCK, which is available now.
The Show on September 13th starts at 8:00PM. We'll open the Doors & Lounge at 7:00PM. Tickets are just $12 in Advance, or $15 at the Door. This is an all-ages show. The Artesian is a wheelchair accessible facility -- please let us know if you'll need assistance getting into the venue.
About Scenic Route to Alaska
Substance and accessibility. They're often considered opposing forces when it comes to pop music, making it all the more impressive when a band like Scenic Route to Alaska so effortlessly delivers ample doses of both.
Since dropping their acclaimed third LP, Long Walk Home, in 2016, the prairie indie outfit has amassed an impressive pile of achievements and accolades at home and abroad. The album, which finds the trio effortlessly weaving catchy vocals and memorable melodies through rich arrangements, led to label signings and swelling success across Europe and Australia. It also spawned number ones on CBC Radio 2 and 3, two Western Canadian Music Award nods, and numerous TV placements on major networks. Now, the band is ready to build on that success with their upcoming fourth studio album, Tough Luck.
As they did for Long Walk Home, Scenic Route to Alaska once again entered the studio with famed producer Howard Redekopp (Tegan & Sara, The New Pornographers) to cut the 10 tracks comprising Tough Luck. The album picks up where its heralded predecessor left off, capturing their tight and dynamic live sound with an organic and honest production that's instantly engaging but begging to be heard again and again.
Admirably, the album stays true to the band's exciting live performances, where the energy is palpable and the fun contagious. Always locked in with a syncopation that can only stem from a long collective history, the boys bounce from ballads to bangers with ease, leaving a lasting impression on any kind of audience in front of them.
The band is perhaps best defined through dichotomy: young but mature, curious but collected, accessible but substantial. Such balance is all too rare in this scene, but thankfully, Scenic Route to Alaska strikes it with a style all their own.
About AVA WILD
From the skies of Saskatchewan, Ava Wild began to collect inspiration and translate her world through music. Dwelling primarily in the genres of folk roots and acoustic pop, her writing style is spiced up with embellishments of jazz and old-country (as being influenced by Tom Waits and Norah Jones). Within her lyrics are original ideas about land, love, and life. There are drinking songs without alcohol; fairytales wrapped in leather; and an admiration for humanity. With a honey-sweet voice laced in a red shoe attitude, Ava Wild dances with crowns and grasps her audience's attention with her authentic storytelling. In 2016 Ava released her debut EP Bare as a representation of some of her best work to date. Recording it live-off-floor the listener is introduced to her reckless perfection and truths that speak to where she has come from, where she is, and where she plans on going.


---