Pierre Kwenders, Selci & DJ Hendrika / Winterruption 2023
---
---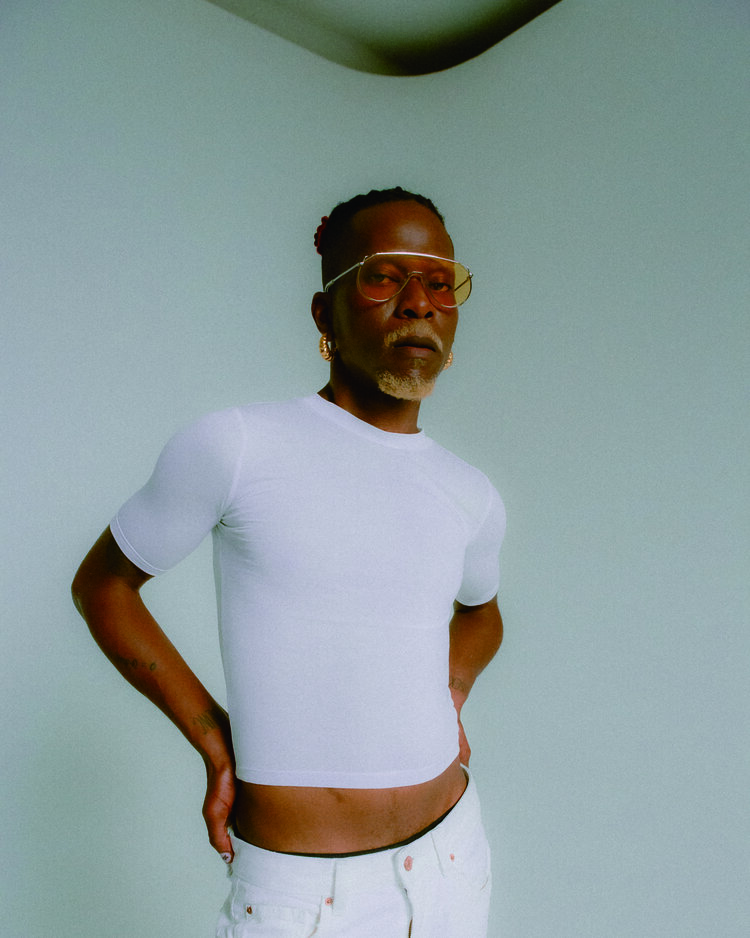 Regina Folk Festival and Queen City Pride Present PIERRE KWENDERS + SELCI + DJ HENDRIKA as part of Winterruption at the ARTESIAN on January 27th!
Doors @ 7:30PM
Show @ 8:30PM
Advance Tickets $24 + Door Tickets are $30
Please be advised that this event is subject to our current COVID-19 policies, which are available at www.artesianon13th.ca/pages/covid-safety. The policies on that page are our most up-to-date policies and are in effect regardless of provincial restrictions.
The Artesian is wheelchair accessible, all-ages, and a proud supporter of positive spaces initiatives with a zero-tolerance policy towards hate, harassment, and/or discrimination. We reserve the right to remove any patron creating an unsafe environment. The accessible entrance is available via a lift, Please ask staff for help if necessary.
About Pierre Kwenders:
Congolese-born, Montreal-based musician, songwriter, and DJ Pierre Kwenders (he/him) is a storyteller at his core. Motivated by the intricacies of love, his songs weave together narratives from memories of the past, sketches of his hometown, and reflections on the future. With his third album, José Louis and the Paradox of Love (via Arts & Crafts), for which he was awarded the prestigious Polaris Music Prize, Kwenders arrives at a new juncture – a moment of resonance, carefully wrapped in freewheeling tapestry, hinged in reverence to its diverse heritage, yet revelling in the inventive combination of its elements.
Born in Kinshasa, capital of the Democratic Republic of Congo, Kwenders borrows his stage name from his late grandfather, a widely respected businessman and community figure. Following his mother's footsteps, in 2001 Kwenders immigrated from Congo to Montreal. While his music-filled childhood quickly earned him a reputation as the most energetic dancer at family gatherings, it was when he joined a youth choir in 2008 that Kwenders would have his first formative musical experience. Collecting taxes by day and singing in church by night, this spiritually fitting experience brought a young Kwenders clarity on the role that music would come to play in his life. Inspired by "sagacité," a way of life coined by Ivorian singer Douk Saga, which means to work hard in order to play hard, a decade later he's established himself as an architect of modern African music, creating a unique blend of Afro-inflected electronic sounds inspired by Congolese rumba, propagated by the Moonshine collective, a post-border multidisciplinary artist collective celebrating diversity in dance culture since Kwenders co-founded it in 2014.
Singing and rapping in Lingala, French, English, Tshiluba, and Kikongo, Kwenders similarly weaves his stories across the boundaries of language and geography. José Louis and the Paradox of Love is a culmination of personal growth and the musical dexterity he has honed over the years, converging his strong songwriting capabilities with the bravado he possesses as a DJ. The album explores an ongoing search to grasp the universal complexities of romance, sometimes through the lens of Kwenders' own intimate experiences. The songs were written and recorded over the span of four years, and the album is symbolically titled after his birth name, José Louis Modabi. Through different moments of tension and release, romantic narratives of beauty and disaster are packed into powerful poetic musical vignettes.
José Louis and The Paradox of Love transcends genres including electronic, pop, and rumba and includes instruments such as the guitar, saxophone, cello, trumpet, violin, and the Mbira, a plucked idiophone from Zimbabwe. Just as Kwenders writes from a multilingual perspective, so too does he draw on his musical influences, searching for the precise nuances offered by each one to best emotionally resonate. Dipping into a wide range of cultures, the album was written and recorded in a handful of cities across borders including Montreal, Lisbon, Seattle, New York City, Philadelphia, and New Orleans, and includes a wide range of features with both new and old collaborators.
In addition to be a leading force of Moonshine, Kwenders has a handful of critically-acclaimed releases under his belt. In the fall of 2020, he released Classe Tendresse, a collaborative EP created with French producer Clément Bazin that explores themes of longing and homesickness towards one's homeland. The project won Kwenders a nomination for the 2021 GAMIQ World EP/Album of the Year award, and follows the release of MAKANDA at The End of Space, the Beginning of Time, Kwenders's 2017 sophomore album, and Le Dernier Empereur Bantou, his debut album unveiled in 2014 – both earning him nominations for the Polaris Music Prize. In 2019, Kwenders joined forces with Ngabonziza Kiroko to form the future soul duo ABAKOS. Their debut album Solar Soldier was released in 2019, which featured production from prolific British electronic musician Jamie Lidell. He also engages in collaborative musical projects, including Baluka, an EP released in August 2021 with Uproot Andy, a Brooklyn-based producer and Que Bajo party co-founder. Expanding on his success as a musical artist, he co-directed a series of short documentaries titled "Zaïre Space Program", which captures life in his hometown of Kinshasa.
About Selci:
Calgary based singer-producer Selci bridges the iconoclastic electronics of chamber pop with scintillating dance music to shape her sonic vision. While trained in opera, contemporary and classical musical styles, Selci uses ambience and rhythm to compose sounds that exist on the fringes of pop music. Her upcoming double album Fallen Woman was co-produced and mixed by grammy award winning engineers Sylvia Massy and Mark Lawson. The record is a celebration of modern relationships and an ode to fallen women of the past. Each track showcases Selci's dynamic vocal range and her broad palette as a producer.

Since 2018, Selci has released a string of Ep's and singles while touring Canada multiple times. Her music has received praise from CBC, EARMILK, Exclaim!, The Sunday Times, Bristol In Stereo, Indie 88, Refinery 29 and many more. Her A Soft Place EP charted nationally on college radio and was ranked the #1 electronic album on Calgary's CJSW in 2020. Selci is releasing her debut full length album Fallen Woman as a double album split up over 2022. Fallen Woman 1 (March 2022) is charted on electronic nation-wide community radio at #2 and #3 respectively. Fallen Woman 2 is set for release in autumn 2022.
About DJ Hendrika:
Hendrika, aka Amy Weisgarber (she/they) is a DJ from Treaty 4 inspired by house tracks from the 1990s of their youth. Bringing a bouncy party every time, Hendrika explores modern and nostalgic electronic remixes borrowing from disco, funk, boogie and soul, sure to get you dancing!
---