Mariel Buckley with special guest Ellen Froese
Oct 20, 2022
---
---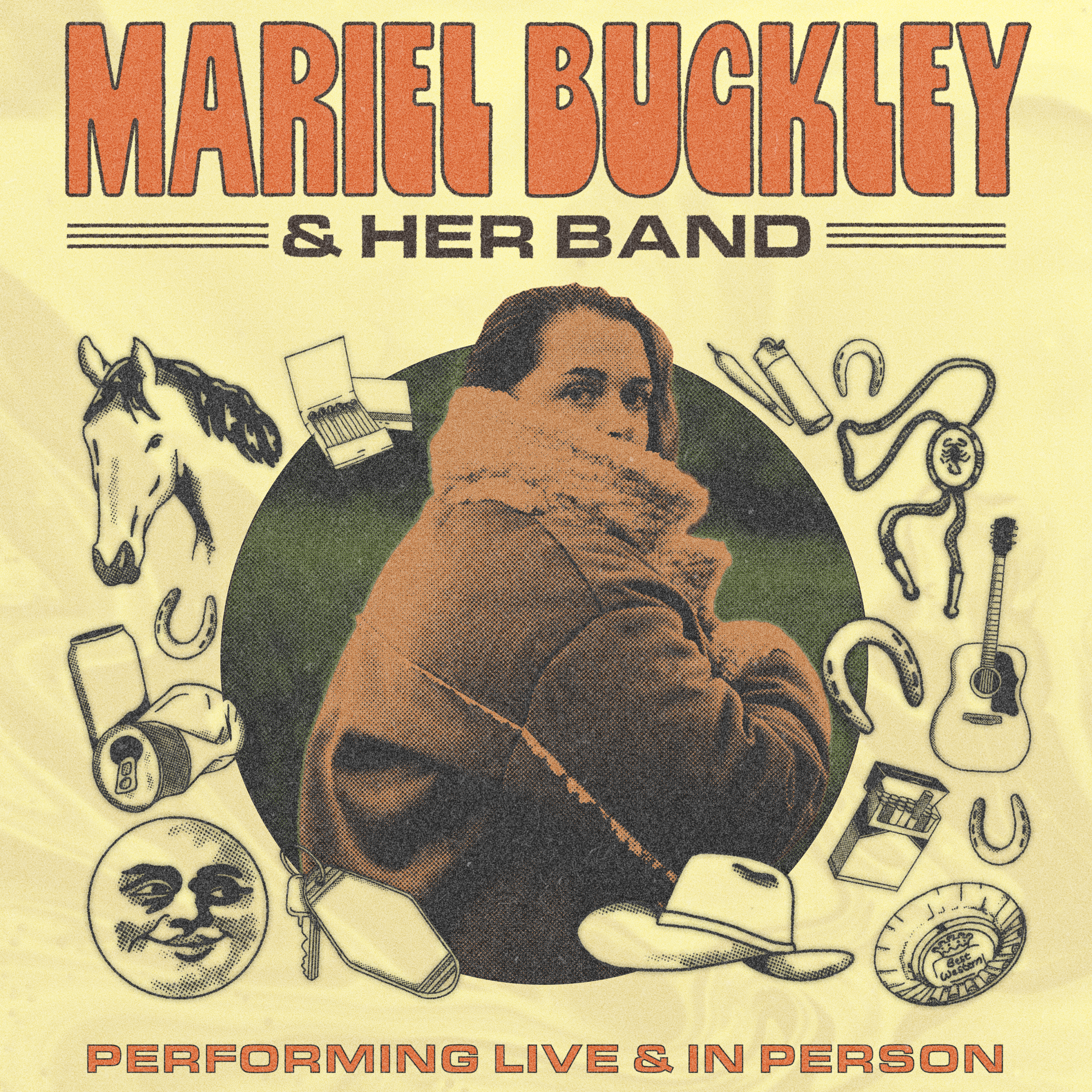 Tickets
Mariel Buckley returns to the Artesian to celebrate the release of her brand new, incredible album Everywhere I Used To Be. Mariel songs are uniquely evocative, sweetly rendered, and powerfully delivered - do not miss this show!
Please be advised that this event is subject to our current COVID-19 policies, which are available at www.artesianon13th.ca/pages/covid-safety. The policies on that page are our most up-to-date policies and are in effect regardless of provincial restrictions.
Show Details:
Mariel Buckley with special guest Ellen Froese
Date: Thursday, October 20th, 2022
Doors: 7:00 PM
Show: 8:00 PM
Tickets: $20.00 in advance online or at Paper Umbrella - 2724 13th Avenue, $27.00 at the door.
*Tickets to this show go on sale Friday, September 2nd at 10:00 AM Regina time!*
The Artesian is wheelchair accessible, all-ages, and a proud supporter of positive spaces initiatives with a zero-tolerance policy towards hate, harassment, and/or discrimination. We reserve the right to remove any patron creating an unsafe environment. The accessible entrance is available via a lift, Please ask staff for help if necessary.
About Mariel Buckley:
Unapologetically genuine, wry, and soft-hearted - Mariel Buckley has planted her flag firmly as a songwriter who's in it for the long haul. She aims to find herself squarely on the fringes and exactly where she belongs: singing and writing songs for the underdog.
Her candor and magnetic live show have been charming listeners across North America since her debut LP, Driving In The Dark [2018]. With some impressive accolades on the way including Roots Artist of the Year (Western Canadian Music Awards, 2019), and taking home the grand prize of $100,000 from the year-long Project Wild commercial radio artist contest, Mariel was ready for her next move.
Now with her debut album and thousands of miles under her belt, Buckley looks to turn country/folk music on its head, with her follow-up album, Everywhere I Used To Be [2022].
Anchored by the haunting whine of the pedal steel, rounded out by heavy synth pads and produced by Marcus Paquin (The Weather Station, The Barr Brothers, The
National), the resulting collection is a driving, swooning, toe-tapping catharsis; sealed and delivered by Buckley's signature crooning brand of angst-ridden alt-folk.
Buckley and Paquin made an intentional move towards decidedly pop/contemporary production, and quickly found themselves in a daily rhythm of deconstructing and rebuilding each song to find its full potential. Backed by some of Canada's finest session musicians, their collective efforts are showcased with abundant heart, and skillful flourishes while respecting the space necessary for the songs to speak.
Perhaps her mysterious ambiguity around genre, traditional storytelling, and identity is what gives these new songs such an honest shine. Buckley continues to be a trailblazer in her own right, with a firm grip on the steering wheel and a destination in mind - we're just happy to be along for the ride.
About Ellen Froese:
Folk singer-songwriter Ellen Froese's comforting and husky warble gets crowds a lil' groovy and commands presence on Canadian and international stages. When she sings that she "feels like I'm waiting for you to let loose," a line from the first track on her 2019 album Fightin' Words, listeners wonder how they could've ever kept her waiting. Clever and slightly self-deprecating, Ellen's songs get into the places of your heart that hold both those quieter melancholic feelings and those moments of warm contentment that make you want to dance shoulder to shoulder with whoever is around.
In winter 2021, Ellen released 'In The Sun,' the first of two singles featuring collaborations with Chris Mason of The Deep Dark Woods and Clayton Linthicum of Kacy and Clayton. "'In The Sun' is about conflict and feeling helpless, unable to get your point across. It's about the feeling of not being heard, and just wanting to escape the cycle of thought - planning your next move, and thinking and thinking about what you could say to make them hear and understand you." says Froese.
The second single, also featuring Chris and Clayton, 'Did You Have a Love Before,' is only getting fans more and more excited for what's coming next; Her fourth solo album, to be released in the fall of 2022, will be produced by Sam Corbett of The Sheepdogs and finds her stepping out of her comfort zone even more.
---