Kim Churchill
May 11, 2024
---
---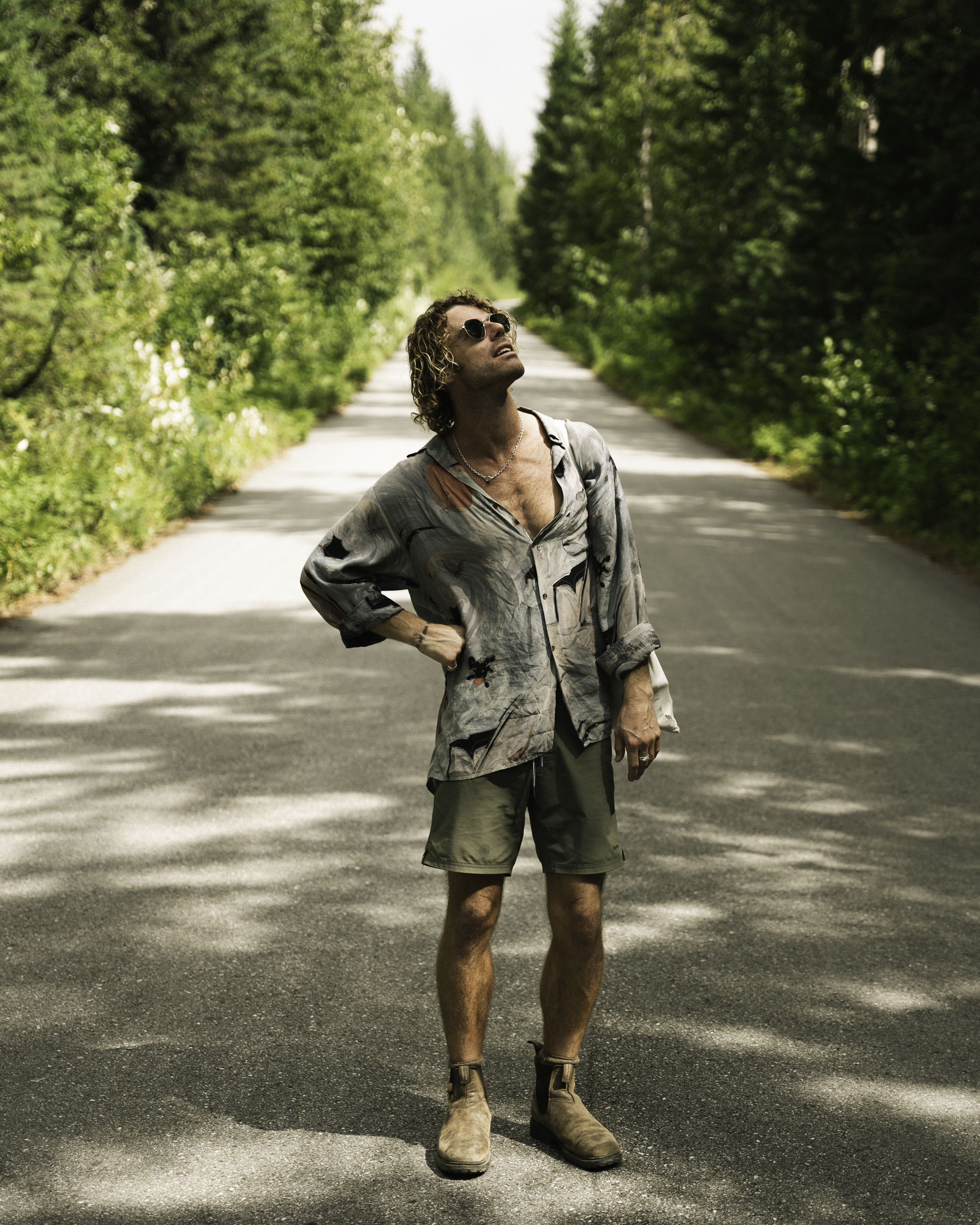 Tickets
Award-winning and cherished songbird Kim Churchill rises with his seventh studio album Dawn Sounds.. An earnest ode to the joyous peaks and liberating pits of life's journey, Dawn Sounds celebrates sentimentality and new beginnings.
Show Details:
Kim Churchill
Date: Saturday, May 11th, 2024
Doors: 7:00PM
Show: 8:00PM
Tickets: $21.00 in advance online or in person at Paper Umbrella (2724 13th Avenue), or $28.00 at the door
*Advance tickets close at 5:00 PM day-of-show. Additional tickets will be available at the door unless it is officially labelled SOLD OUT*
The Artesian is wheelchair accessible, all-ages, and a proud supporter of positive spaces initiatives with a zero-tolerance policy towards hate, harassment, and/or discrimination. We reserve the right to remove any patron creating an unsafe environment. The accessible entrance is available via a lift, Please ask staff for help if necessary.
About
Kim Churchill
:
I feel like I'm just beginning. Which is strange because for the last 15 years I've been living in the back of a camper van playing gigs and chasing this crazy dream. I grew up in a small town on the east coast of Australia called Merimbula. We're mainly known for Surfing, Oysters and Whale Watching. I started busking at local farmers markets when I was 15 and had a fake ID so I could play some pubs around my area. I set off in a van straight after high school to chase my dreams and surf my way across the country. In that first year I was lucky to win the Byron Bluesfest Busking comp and became Folk Artist of the Year and the National Folk Festival. This lead to some incredible adventures to Japan, North America and Europe. I busked all over the world and bought 2 more camper vans on different continents. I have three now and each year I fly between them playing festivals and seeking the far corners of world and all the beautiful places I can play music.

I was lucky enough to become good friends with Billy Bragg from England early on and he taught me a lot about longevity and living as an artist for the long haul. He took me across America, Canada, Europe and England In a tour bus for a whole year and we played Glastonbury Music Festival together. After that time I wrote a song called 'Window to the Sky'. It was on an album called 'Silence/Win' which really helped me step up a few notches. I signed major record deals with Warner, Atlantic Records (UK) and Universal (Europe). 'Window to the Sky' was the most played song on triple J at that time and it went on to be 42 in the Hottest 100 and is Platinum in Australia, Gold in Canada and Germany and has over 50 Millions streams. Everyone thought I was going to be the next Vance Joy or something and I was super keen to believe them. I worked so so hard with those labels for the next few years chasing the many lights of fame and success. But it didn't really work. Eventually the labels lost interest in me and I had to keep going on my own as an independent artist. I manage myself these days and am at the wheel of this beautiful ship. I have amazing people around the world who have become dear friends over the years and help me on my path. But I'm so so proud to be an artist in control of my own journey. Big thanks to Billy for setting such a fine example!

A few years ago I started waking up before Dawn and creating a little sunrise ritual out of my songwriting. Every morning I get up at about 5am and light some candles and write music. This inspired my last album 'Dawn Sounds' which came out in January 2023. I toured it around the world as an independent self managed artist. I sold over 12 Thousand tickets and played 149 concerts. Its the most successful album tour of my career! I now back in Australia in my camper van writing this from a small town on the Eyre Peninsula in South Australia. I'm working on a new album every morning and can't wait to record it and go for another beautiful lap of planet Earth.
---