Ken Yates and Jadea Kelly
Oct 18, 2023
---
---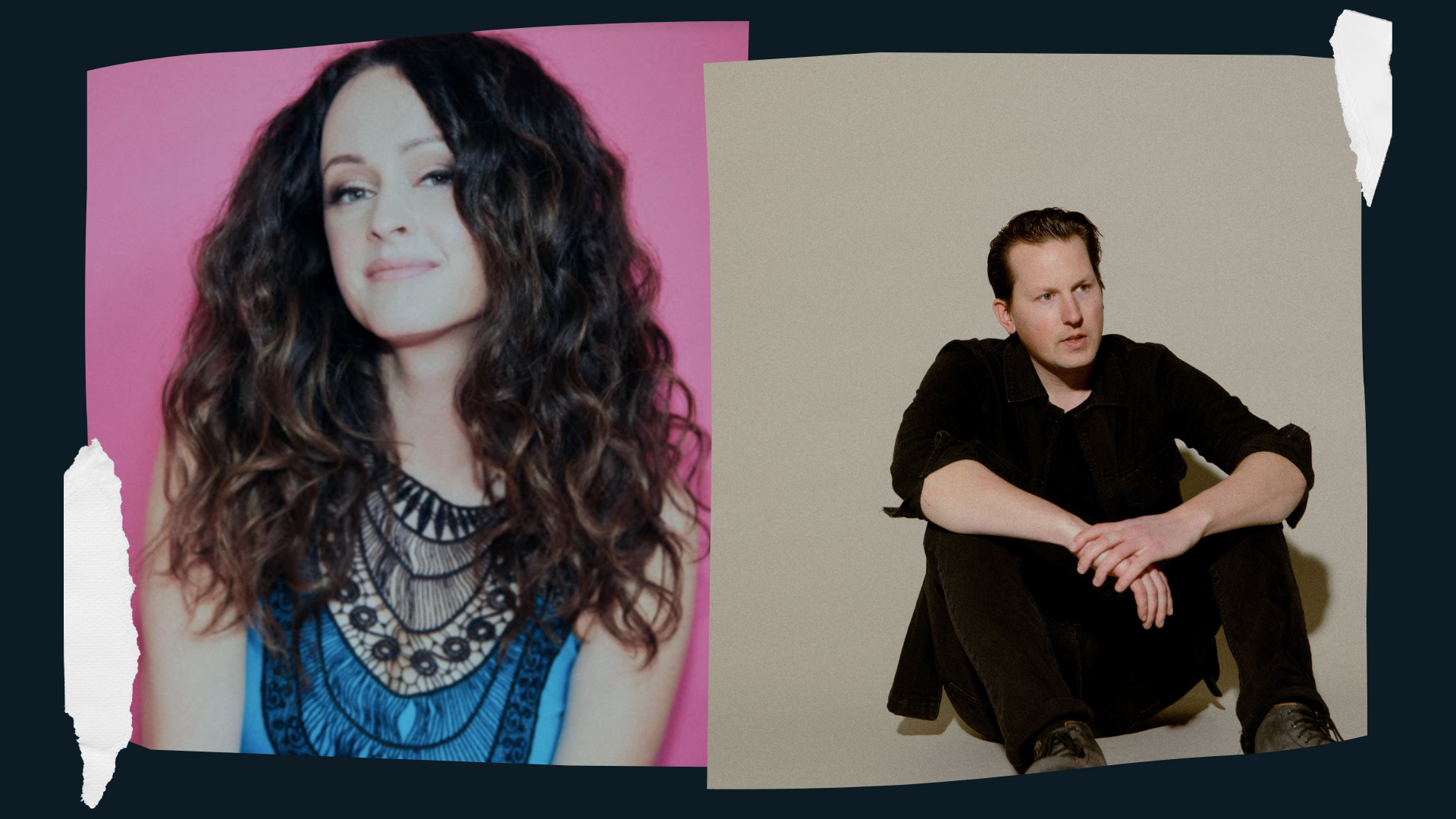 Tickets
Come on down to the Artesian for music from two incredible Canadian songwriters, Ken Yates and Jadea Kelly!
Show Details:
Ken Yates and Jadea Kelly
Date: Wednesday, October 18th, 2023
Doors: 7:00PM
Show: 8:00PM
Tickets: $20.00 in advance online or at Paper Umbrella (2724 13th Avenue), $27.00 at the door
*Advance tickets close at 5:00 PM day-of-show. Additional tickets will be available at the door unless it is officially labelled SOLD OUT*
The Artesian is wheelchair accessible, all-ages, and a proud supporter of positive spaces initiatives with a zero-tolerance policy towards hate, harassment, and/or discrimination. We reserve the right to remove any patron creating an unsafe environment. The accessible entrance is available via a lift, Please ask staff for help if necessary.
About
Ken Yates
:
Ontario-born indie-folk artist Ken Yates has a penchant for saying what the rest of us are thinking. Cerulean, his latest album, finds Yates at his darkest and most vulnerable - "the worst pain comes with no bleeding" he writes - as he explores the complicated reality of navigating the world through half-clenched teeth. Yates' "earworms of sadness" have gained him a new legion of fans, who, drawn to his "stunning candidness and relatability" (No Depression), have shared numerous fan covers on social media and helped spur a dedicated surge of audience growth. The new album found great success at streaming, where songs were shared on playlists including "Your Favorite Coffeehouse," "Infinite Indie-Folk", "Fresh Folk," and more. Guest vocalists Kathleen Edwards, Katie Pruitt and Stephanie Lambring lent their talents to the new songs, produced by Ottawa's Jim Bryson. With praise in FLOOD, Atwood Magazine, NPR Music Live Sessions, and two Canadian Folk Music Awards under his belt, Yates has expanded his touring in recent years, supporting acclaimed artists including Passenger, Kathleen Edwards, and Stu Larsen, as he brings his "lyrical vessel of yearning and emotional reckoning" (FLOOD) on the road.
About
Jadea Kelly
:
Described by CBC as 'one of the shining jewels in the crown of Canadian songwriters' (Tom Power, CBC) Jadea Kelly spends her time writing and living between rural Ontario Canada and Los Angeles CA.
She has co written and toured with the likes of Whitehorse, Judy Collins, Catherine MacLellan, Royal Wood, Kelly Prescott, Sweet Alibi, Peter Katz, Ryan O'Reilly, The Digging Roots, Leela Gilday and Joey Landreth. She has also performed and showcased her music across Canada, The United States and Europe, performing at the likes of Americana Fest (Nashville TN), Winnipeg Folk Festival, Calgary Folk Festival, Edmonton's Interstellar Rodeo, Metal Toronto and Peterborough Folk Festival. Despite her Americana influence, she is also the featured vocalist with JUNO award winning metal group Protest the Hero (Kezia, Scurrilous and Volition).
In 2016 Jadea was awarded 'Contemporary Singer of the Year' at the Canadian Folk Music Awards for her 2016 release 'Love & Lust'. The featured single 'Beauty' was placed on the Lifetime Network feature 'No One Would Tell' and the 2017 CBC Rio Paralympics, a viral opening montage portraying the life and struggle of Terry Fox. Her most recent EP (MWI / 2019) received 'Best Score & Music' accolades from the Hollywood Independent Documentary Awards. MWI is the official soundtrack for 'Met While Incarcerated the Film', which aired on the Documentary Channel and CBC in March 2019. It quickly gained over 1.5 million streams through the featured singles 'Bad Like Me' and 'Make Peace With It'.
In 2022 her duet with Ryan O'Reilly (Every Little Piece of You) was featured on Station 19 (Hulu / ABC). She also lent vocals to 'The Immaculate Room' (Prime / Amazon) which received a Screen Composers 'Best Score' nomination in 2022.
Following a pandemic pause, Jadea Kelly returns triumphantly in 2022 with her long awaited fourth studio album. Titled 'Roses' and released on March 4th, 2022. The album was produced by a collection of artists, including Aaron Goldstein, Joel Schwartz, Rich Jacques and Joe Moralez. The initial singles 'Driveway', 'Any Old Boat', 'Happy' and 'When I Fly' have earned impressive Spotify, Apple Music & Amazon Music editorial playlists, as well as front cover features on 'Folk and Friends' (Spotify) and 'Fresh Folk Acoustic' (Amazon Music). Accumulating over 4.2 million streams. Jadea was also featured BBC Scotland 'Another Country' with Ricky Ross, Global TV and CTV eTalk. The lead single 'Happy' won 'Single of the Year' at the 2022 Oshawa Music Awards.
"I ended up tracking a majority of the album in Toronto with my Canadian friends and bandmates, in person and virtually. It felt full circle to record in Canada after 4 exploratory years in the US. I love California with all my heart. It is my new found home and has provided a playground to rediscover my confidence, my freedom, my voice and a collection of songs that truly reflects my journey to health".
Jadea also spearheaded the 2018 collective 'Canada Covers Tom Petty', featuring an impressive collection of covers from Matt Mays, Terra Lightfoot, Dwayne Gretsky, Molly Brown and the Redhill Valleys. Jadea also hosts a semi annual Canadian songwriter showcase in Los Angeles through the celebrated Hotel Cafe 'Monday Monday' concert series.
---