Kate Blechinger Quintet Live in Regina
Sep 7, 2019
---
---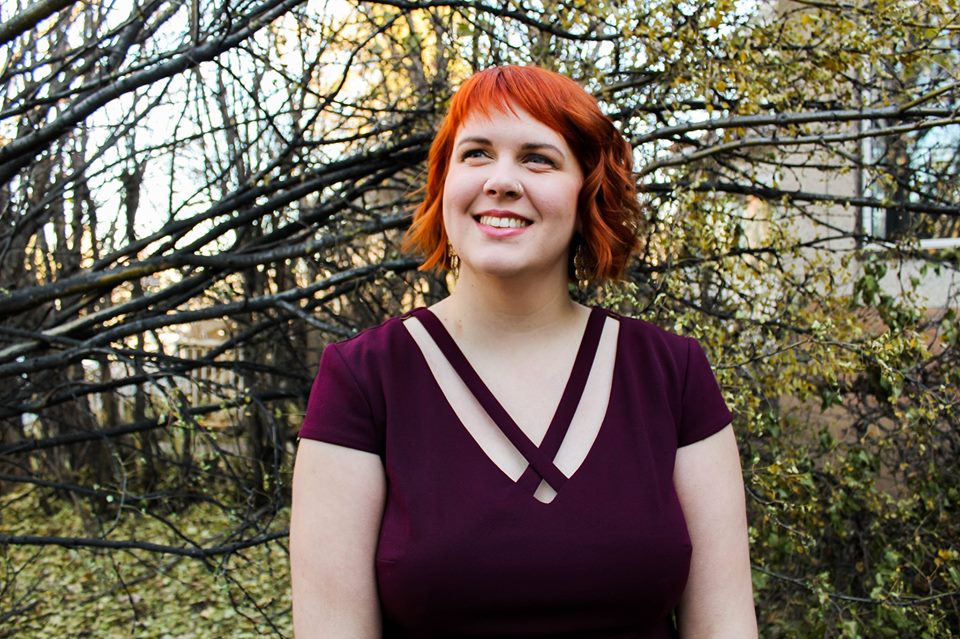 Kate Blechinger is an inventive jazz vocalist and composer/arranger originally from Regina, SK! Kate will be joined by her quintet and is delighted to present an evening of original music and arrangements from her debut album, Under a Dancing Sky. This is Kate's first show in Regina since releasing her album last fall, and she cannot wait to come home again to perform for all of you!
Show Details:
Kate Blechinger Quintet Live in Regina
Saturday, September 7th, 2019
Doors at 7:00 pm, Show at 8:00 pm
There will be two 45 minute sets with a brief intermission in between.
Tickets: $20.00
The Artesian is wheelchair accessible, all-ages, and a proud supporter of positive spaces initiatives with a zero-tolerance policy towards hate, harassment, and/or discrimination. We reserve the right to remove any patron creating an unsafe environment. The accessible entrance is available via a lift, Please ask staff for help if necessary.
About Kate:
Kate Blechinger is an inventive and charismatic Edmonton based vocalist, composer, and arranger. Originally hailing from Regina, Saskatchewan, Kate takes direct influence from the vast prairie landscapes of her youth to create expansive, evocative compositions and arrangements for listeners to enjoy. Kate's "jazz" is the musical equivalent of an artist's palette, and is definitely a hybrid of sorts; she pairs the harmony, instrumentation and improvisation of more traditional jazz forms with the lyricism of modern jazz and folk genres. What results is a music that is personal, poetic, and playful – and one that involves audiences in a truly eclectic musical journey!
In November 2018, Kate released her debut album, Under a Dancing Sky, which features innovative folk-jazz arrangements of Joni Mitchell's compositions alongside several of Kate's original songs. This collection of songs is a tribute not only to Joni Mitchell, who celebrated her 75th Birthday in November 2018, but also to Kate's experiences growing up on the prairies. Recently, Kate was honoured to receive the Jazz Recording of the Year award at the Edmonton Music Awards for her version of "Night in the City".
For more information, visit www.kateblechinger.com
---