Jeffrey Martin and Anna Tivel
Jul 7, 2023
---
---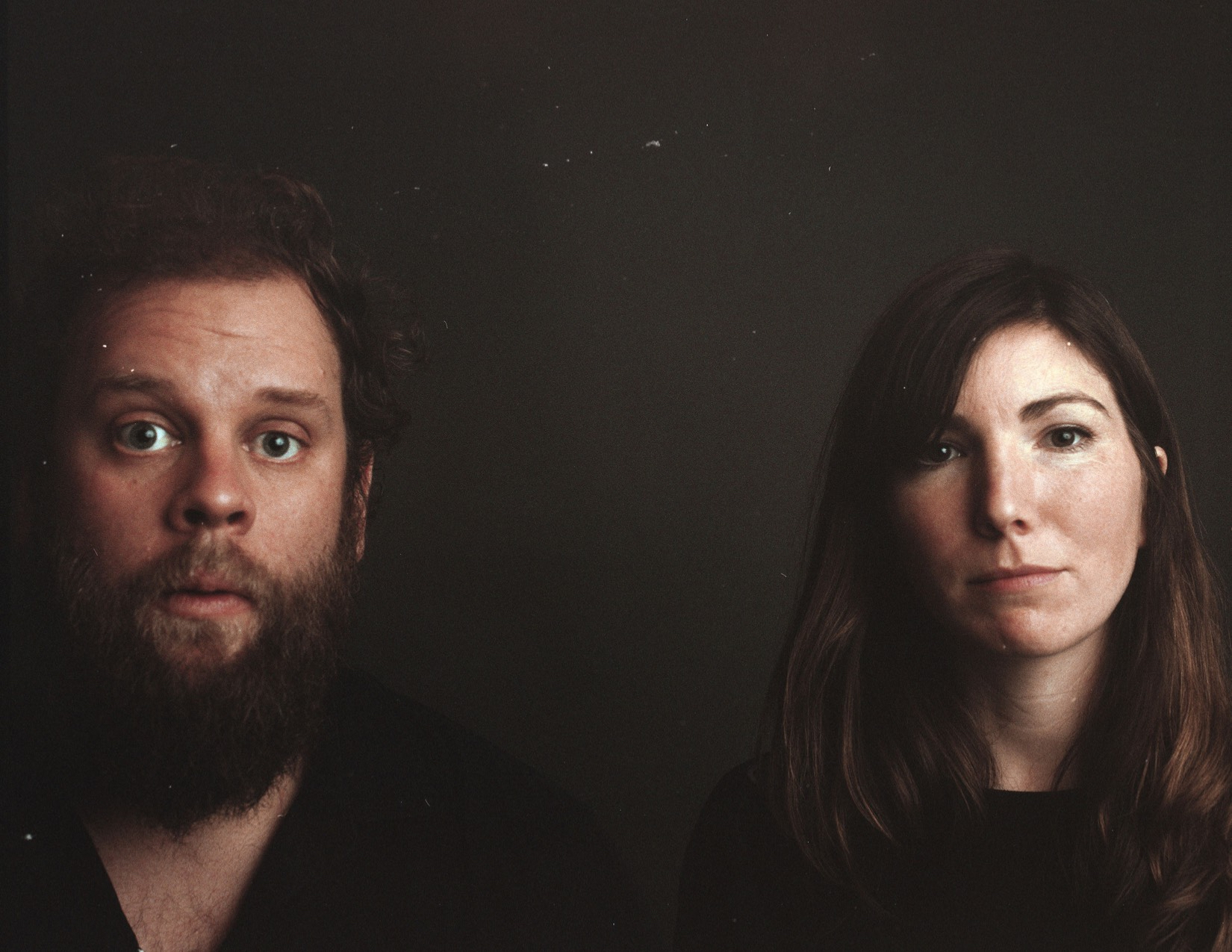 Coming to us from Oregon, Jeffrey Martin and Anna Tivel are a pair of songwriters you don't want to miss.
Show Details:
Jeffrey Martin and Anna Tivel
Date: Friday, July 7th, 2023
Doors: 7:00PM
Show: 8:00PM
Tickets: $20.00 in advance online or at Paper Umbrella (2724 13th Avenue), $27.00 at the door
*Advance tickets close at 5:00 PM day-of-show. Additional tickets will be available at the door unless it is officially labelled SOLD OUT*
The Artesian is wheelchair accessible, all-ages, and a proud supporter of positive spaces initiatives with a zero-tolerance policy towards hate, harassment, and/or discrimination. We reserve the right to remove any patron creating an unsafe environment. The accessible entrance is available via a lift, Please ask staff for help if necessary.
About Jeffrey Martin:
"Dogs in the Daylight is as close to a masterpiece as a folk album by an emerging singer-songwriter can get." -- No Depression
Portland, Oregon's Jeffrey Martin is a minister's son who can build a house with his bare hands and holds a master's degree in English. He worked his way through school as a carpenter, then, following graduation, spent four years teaching high school.
It was during that time that his career as a songwriter came into bloom. Struggling to strike a balance between his increasingly rigorous Northwest/West Coast touring and his efforts to get teenagers to love words as much as he did, Martin found himself in the tricky position of having to choose between his two passions.
Much to the delight of his fans, music won the day. Now, with three intensely lyric-driven albums under his belt, two of which were released on the Portland indie-label, Fluff & Gravy Records, Martin has developed a loyal and growing audience, both domestically and abroad. Prior to the halting effects that a global pandemic placed on his ability to do so, Martin kept a restless touring schedule. It's taken him on several laps around the U.S. and Europe and landed him on stages with luminaries from the genre including Courtney Marie Andrews, Joe Pug, Gregory Alan Isakov, Jeffrey Foucault, Sean Hayes, Peter Mulvey, Amanda Shires, Colter Wall, Ruth Moody, Caitlin Canty, and others.
Jeffrey Martin writes music that probes the depths of the human experience and doesn't shy away from its darkest corners. His songs can feel like short stories from literary giants like Steinbeck, Burroughs, or Cormac McCarthy and possess a raw intensity that comes from seeing his subjects up close. All the struggle, hurt, strife, and heartbreak that comes from living in this world are laid bare and unvarnished, yet somehow, Martin manages to mine and make space for what beauty remains.
Presently, Jeffrey Martin is writing for his fourth full-length album at a deliberative pace and making plans to enter the studio to record this winter. He's recently signed with Tommy Alexander of the Wassermann Agency and has returned to the road for an extended 52-date tour of the US and Canada. An extensive summer tour originally planned for 2020 is now scheduled for 2022 and will include stops in the U.K., Netherlands, Sweden, Denmark, Belgium, and Ireland.
About Anna Tivel:
Imagine the very first man on the moon, watching the earth rising up / Out of the darkness cerulean blue, water and thunder and dust

Oregon-based songwriter Anna Tivel's newest album Outsiders starts with a lens so wide that we have left the planet to look back from a great distance at the turmoil and beauty of our shared humanity. From there, the lens pulls close and unfolds in a gripping collection of stories so often ignored. Tivel's flawed and honest characters move through a landscape of hurt and loss, of small triumph and big love. In 11 songs full of recognition, veracity and hope, Tivel's watchful and empathetic eye details the undeniable ache of living.
Outsiders, look up / The night is dark but brilliant and it turns out we are not so different
Recorded almost entirely live to tape in Rock Island, IL with producer and multi-instrumentalist Shane Leonard and engineer Brian Joseph (Bon Iver, Sufjan Stevens), the album is a truly collaborative exploration. Tivel gathered the same vibrant group of friends from her acclaimed record, The Question, which NPR heralded as "one of the most ambitious folk records of 2019."
"We holed up together in a little house a few miles from the studio," she says, "walked there every day to sink deep into the music. No one had heard the songs beforehand, and I would play each one sitting on the floor trying to convey the gut feeling. Then we'd face each other in a circle and feel our way through, working to find the heart of each song in a few takes. Shane brings this layer of uninhibited magic to every session, setting the stage for everyone to listen deep and react with open doors. He gives himself as fully to sonic atmosphere as I do to words and I have a great amount of trust in his vision and admiration for the care he takes with the world of each song."
The constraints of analog recording fostered a rawness and immediacy in the final tracks. The arrangements on Outsiders are spacious and full of intrigue, drawing you into the cinema of Tivel's lyrics. The title track opens the album with a meditation on the first moon landing. "I wrote it sitting on the floor in front of the TV between fragments of an Apollo 11 documentary," she recalls. "The news was feeling especially dark, full of pain and distorted truths, and watching all that incredible footage of human hope and achievement hit me so hard. For just that one moment in the great upheaval of the times, everyone paused together to witness something new and full of wonder."
The second track "Black Umbrella" is a winding story that follows a small-town robbery and a bystander who tries to help only to fall under the weight of misconception and old, broken systems. "It's a song about all the ways we fail to really see each other," Tivel shares, "about poverty and desperation, race and power, history, opportunity, and otherness."
While writing the album in 2019-20, Tivel found herself circling back again and again to this idea of otherness. "The deep division and ugly rhetoric being amplified–especially in the US–seeped into everything I wrote. I kept wanting to explore this feeling of being unseen, profoundly lonely and disconnected, and how it affects our perception of the world and our place in it," she says. "Outsiders is an album about looking more deeply into ourselves and each other, really trying to see and examine the internal and external forces that keep us from connecting in real ways and the forces that draw us together."
Throughout her work, Tivel has emphasized storytelling and this album is no exception, building on the strength of her ability to observe and reflect with a clear-eyed empathy. Inspired by authors from Steinbeck to Morrison, Didion to Dubus, she imbues her songs with attentive detail and a dreamlike quality that leaves the ordinary feeling both palpable and poetic. "Tivel's characters are common but unforgettable," NPR's Ann Powers writes, "Her images linger, and become populated with the energy of the real."
Outsiders was released by Mama Bird Recording Co. on August 19th, 2022.
Hundreds of thousands of miles away, the endless expanse of a dream / Pausing the burning of cities to say we are beautiful when we believe
---