Danielle Knibbe with Kara Golemba
Dec 16, 2019
---
---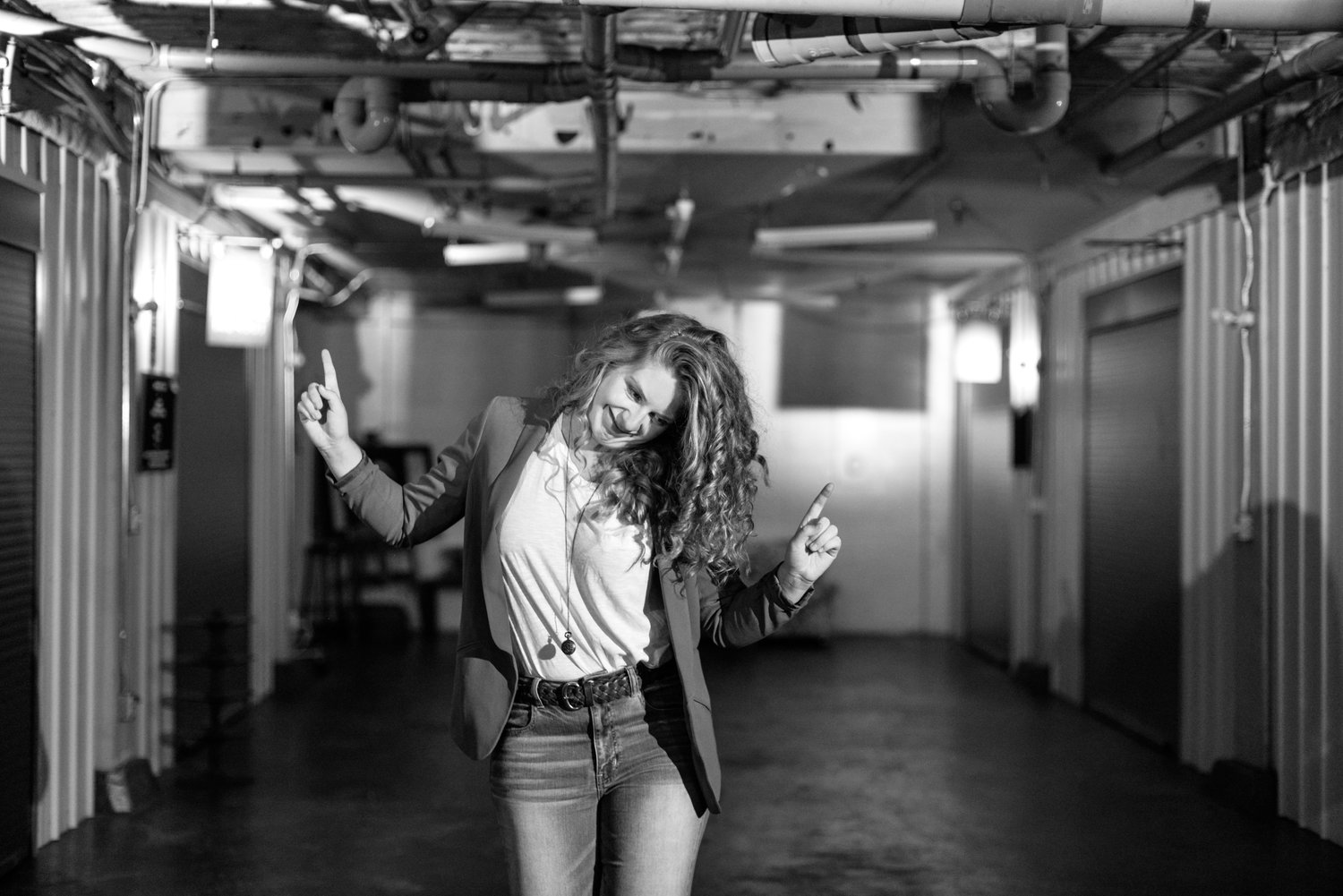 The Artesian is pleased to welcome back Toronto-based, Edmonton-born singer-songwriter Danielle Knibbe. Danielle's songwriting is wise beyond her youth, with an emphasis on spellbinding harmonies, deeply personal lyrics, and hypnotic syncopation. Joining her will be Regina's own Kara Golemba, a keen songwriter with a massive voice and an even bigger heart.
Show Details:
Danielle Knibbe with guest Kara Golemba
Date: Monday, December 16th, 2019
Doors: 7:00 PM
Show: 7:30 PM
Tickets: $15 in advance - available online or at Paper Umbrella.
The Artesian is wheelchair accessible, all-ages, and a proud supporter of positive spaces initiatives with a zero-tolerance policy towards hate, harassment, and/or discrimination. We reserve the right to remove any patron creating an unsafe environment. The accessible entrance is available via a lift, Please ask staff for help if necessary.
About
Danielle Knibbe
:
Blending folk, roots, and country sensibilities, Danielle Knibbe's songs win, and then all too often, break your heart. There's an intimacy and familiarity to her music; her stories may not be about you, but you'll think they are.

Tackling topics like mental illness, loss, heartbreak, estrangement, and countless others, Danielle Knibbe has developed a following by being as genuine and open in her songwriting as she is onstage. Her songs invite the listener into what feels like an intimate conversation between friends. Her knack for penning insightful yet straightforward lyrics has already gained her recognition, earning her a spot at the Banff Centre for the Arts inaugural Singer-Songwriter Residency. Although she was one of the youngest songwriters in the program, she was given the nickname "The Lyric Doctor" due to her natural instinct for getting to the heart of a song.

Her sophomore album The Ribcage & The Heart (Spring 2019) is full of examples of Danielle's lyrical skill,with three of the songs having been selected for print in American Songwriter's monthly lyric contest. This new album, mixed by Howard Bilerman (Arcade Fire, Basia Bulat) and featuring Fats Kaplin (John Prine, Jack White), showcases the depth, insight, passion, and potential of this up-and-coming songwriter.
About Kara Golemba:
Kara Golemba's guitar wrapped poetry is a blend of folk, roots and country. Her honeyed voice can be sweet and charming or powerfully raised to rattle the teacups. Every Little Light, Golemba's debut EP has continued to establish her reputation as an insightful songwriter. The 2016 winner of the 620 CKRM Proudly Saskatchewan showcase and the Spirit of Saskatchewan songwriting award for "Mason Jar of Memories" Kara has been playing stages such as Craven Country Jamboree (Craven, SK), Gateway Festival (Bengough, SK), All Folk'd Up (Montmartre, SK) and took part in CBC/Creative City Centre's project Empty Room Series.
---