Burnt Sienna with Kris Alvarez
---
---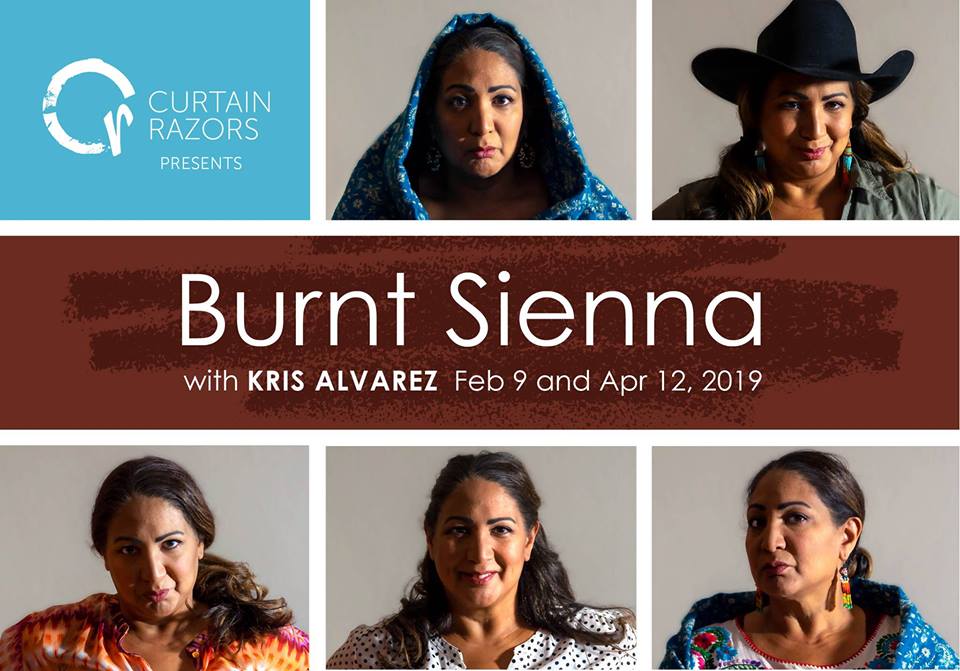 Curtain Razors invites you to tune in to a variety show with a little more colour: Kris Alvarez's 'Burnt Sienna' brings audiences together for an evening of conversation, food, humour, and heart with local artists, thinkers, and entertainers from diverse backgrounds.
This is your last chance to see 'Burnt Sienna' for a while, so be there!
Kris's guests for this show include: Tiro Mthembu (T-Box Concession), Milton Rebello (Sky Bistro), and Luanne Truong (MILU). With special performances by Jayden Pfeifer.
Burnt Sienna with Kris Alvarez & Special Guests
Friday, April 12, 2019 at 8:00 PM
Artesian on 13th
2627 13th Ave.
Tickets available soon!
Presented in partnership with Artesian on 13th.
Visit curtainrazors.com for more info.
---