Job Posting: Managing Director
---
---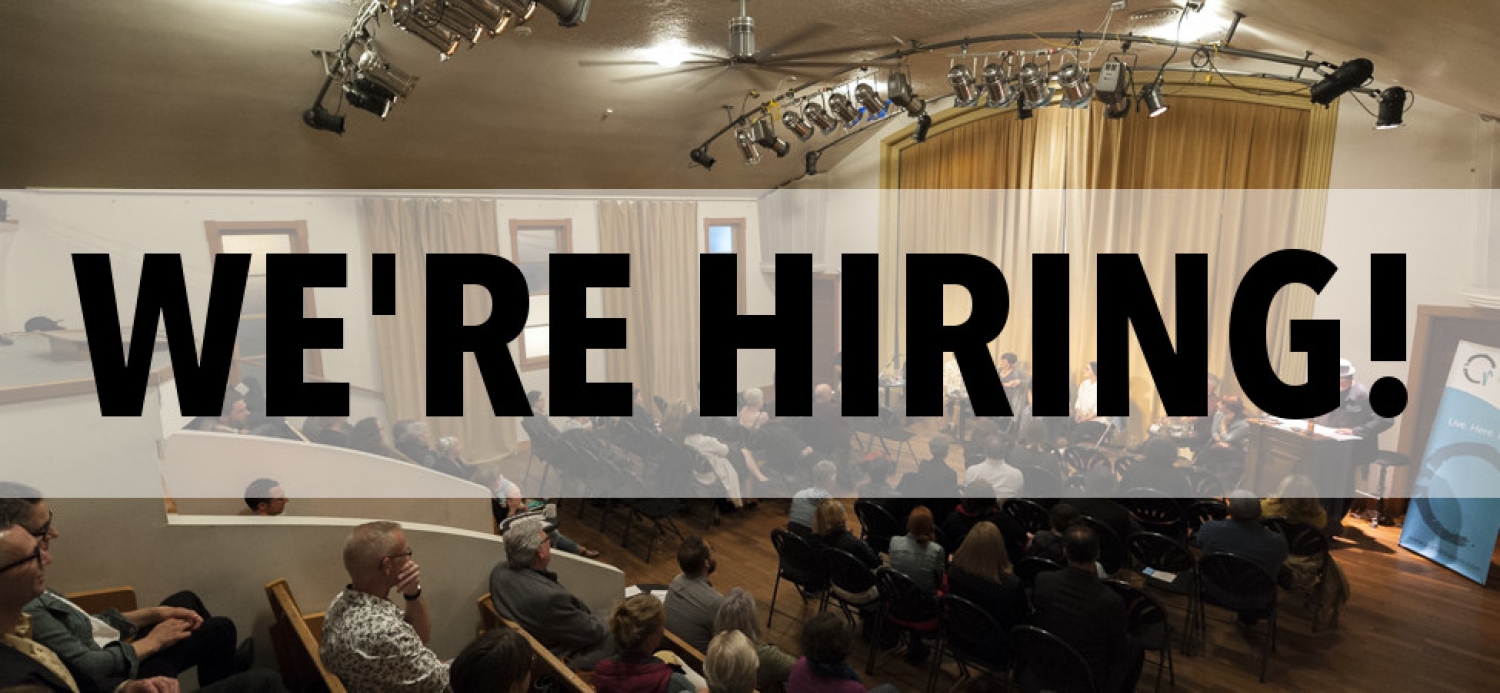 Artesian Performing Arts is a not-for-profit charitable organization offering facility, production, and marketing support to the performing arts community in Regina. Operating out of the beautiful Artesian on 13th Avenue, the organization oversees all events and activities at the venue, supporting the work of local artists, non-profit organizations, businesses, and the general community.
The facility regularly supports over 350 separate events in a calendar year and sees nearly 20,000 patrons through its doors. It has developed meaningful partnerships with numerous theatre artists, musicians, dancers, filmmakers, and comedians since opening its doors in 2010 and has since become an essential component of Regina's arts ecology.
We have an exciting opportunity for a passionate, community-minded arts administrator to build upon the Artesian's strong footing and further develop its model for supporting the performing arts sector.
The MANAGING DIRECTOR will report directly to the Artesian's Board of Directors and will be responsible for the day-to-day operation of the facility inclusive of event programming, facility care, marketing, communications, management of the bar, and the hiring and oversight of all casual staff.
KEY ACTIVITIES:
ORGANIZATIONAL LEADERSHIP
Develop meaningful partnerships with local artists, arts organizations, and community stakeholders through event support and collaborative programming
FUNDRAISING
Identifying and seeking out Funding Opportunities at the civic, provincial, and federal levels
Working with the Board of Directors to develop opportunities for sponsorship and donations
ADMINISTRATION
Develop and maintain the annual facility and programming budget for the Artesian
Maintain the Artesian's Events Calendar, balancing new booking requests while prioritizing use of the facility for local arts programming
Contract Artists for seasonal arts programming
Manage all aspects of facility rentals
MARKETING, SALES & COMMUNICATION
Develop and implement marketing and communication plan for the Artesian
Manage website content and online ticket sales
Create and manage content for social media accounts (Facebook, Twitter, Instagram)
EVENT MANAGEMENT
Facilitate the setup and takedown for events at the Artesian
Hire and oversee casual staff for events, including bartenders, technicians, and front-of-house, and ensure professional standards are met
FACILITY MANAGEMENT
Schedule and oversee regular facility maintenance including annual inspections for fire extinguishers, the emergency panel, personnel elevator, general custodial support etc.
Manage security and access to the building

QUALIFICATIONS & SKILLS:
This is a dynamic position, with a varied list of core responsibilities. We are happy to consider any candidate with an equivalent combination of education, experience, and community service.
A University or College Degree in Arts Management or related field
Minimum Three (3) Years Experience in a Management Role in the Performing Arts Sector
Grant Writing Experience, with demonstrated success at municipal, provincial, and federal levels
Must have the proven capacity to work independently, set and manage work schedule, and accomplish strategic goals in a non-profit work environment
Strong knowledge of Microsoft Office Suite and office/administrative software programs
Excellent written and verbal communication skills
Must have Valid Driver's License with a Clean Driving Record
Working knowledge of social media platforms and marketing tactics
Experience negotiating and fulfilling artist contracts an asset
Experience working in the hospitality and service industry and asset
Experience developing and overseeing project budgets in the near and long term an asset
Technical experience with theatre lighting, sound, and staging an asset
Experience with graphic design, copy writing/editing, and content creation an asset
EMPLOYMENT:
Flexible work schedule, with occasional evening and weekend work
Hours: Averaging 40 Hours/Week
Starting Salary: $37-$42K/Year
Starting Date: On/Around July 1st 2018
TO APPLY:
Please submit your resume and cover letter by Friday, June 8th 2018 5:00PM to:
No phone calls or hard copies, please. Artesian Presents would like to thank all applicants for their interest, however, only those who are selected for an interview will be contacted.
---