Weddings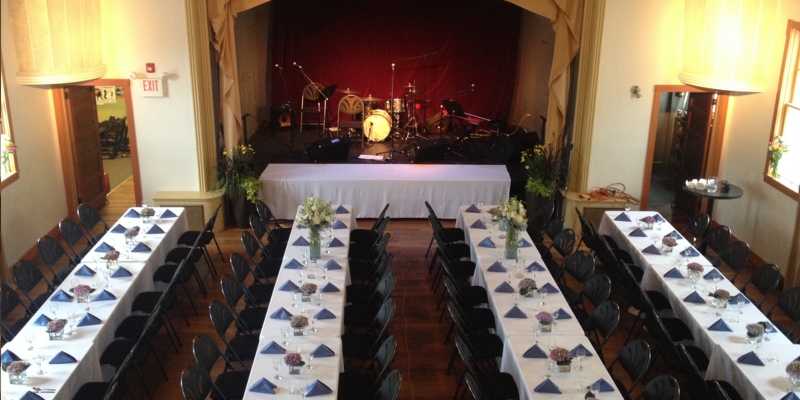 The Artesian is the perfect place for an intimate wedding with friends and family. We are often booked for daytime wedding ceremonies, full-meal receptions, and lively dances (we've seen a few food trucks arrive for midnight lunches, too).
We have thoughtfully assembled packages for Wedding Ceremonies and Receptions that include generous time in the facility, use of all our on-site equipment (including tables, chairs, lighting and sound gear), and bar staff for the duration of your event. The Artesian is a fully licensed, all-ages, and wheelchair accessible facility, so guests young and old can be here for your special day.
WE PROVIDE:
Generous Time in the Facility -- (10AM to 4PM for Ceremonies; 9AM to 2AM Next Day for Receptions)

Use of All On-Site Equipment (incl. Tables, Chairs, Lighting and Sound Gear)

Bartender Provided for the Duration of your Booking (when appropriate)

Renters are welcome to make Food Arrangements with External Caterers

Able to Seat 160 Guests for Wedding Ceremonies

Able to Seat 76 Guests (Plus Head Table) for Sit-Down Meals
For Ceremonies, we're able to seat up to 160 Guests and still keep a center aisle for processions. Most couples opt to have their service on stage, but that's entirely up to you! We've had services on the floor, in the round, even downstairs in the Lounge, so bring your ideas, your dreams, and we'll help make them come true.
For Receptions, our capacity is a bit less: we're able to seat 76 Guests at Tables with room for a Head Table of 8-10 on Stage. We don't have a kitchen at the Artesian, so guests are welcome to make food arrangements with an external caterer (and we'd be happy to suggest a few who are familiar with our space). Our staff takes care of setting the chairs, tables, and changing the room setup from your Ceremony, to your Dinner, and Dance, so all you need to do is decorate.
For for information, and to check our availability, please get in touch using the form below.
---