The VENUS Project - A Barefoot Dance Party
---
---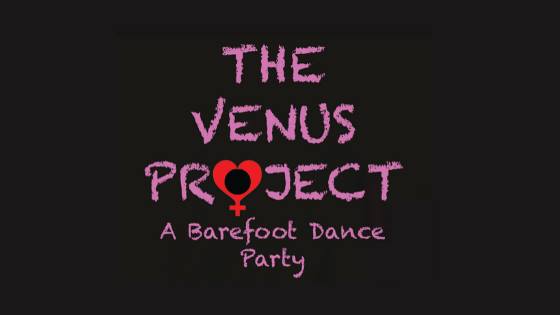 Join us for a Special Valentine's evening at ARTESIAN featuring guest belly dancer Badia Star and DJ Jon Vaughn!
Presented by New Dance Horizons with RAMED.
Venue: ARTESIAN 2627 13th Ave.
Date: Friday, February 14th 2020
Time: 7:30 pm to Midnight
Tickets: $35.00 Advance Ticket (Prior to February 7th)
$40.00 Regular Ticket
Children under 13 FREE
TICKET INCLUDES FREE:
*Special treatments for your feet!
*Belly Dance Performances by guest artist Badia Star and Regina's own RAMED
*Savoury snacks by Afghan Cuisine
*Sweets by Café Français
*All night dancing music with DJ Jon Vaughn for your dancing pleasure
CASH BAR, DOOR PRIZES and more!
Bring your own indoor slippers, thongs, sandals or dancing shoes!
TICKETS AVAILABLE:
at New Dance Horizons (2207 Harvey Street, Regina SK)
By phone 306 525-5393
Online newdancehorizons.ca
FOR GROUP TABLE RESERVATIONS
Please see website or call NDH
About New Dance Horizons:
New Dance Horizons (NDH) is a Regina-based not-for-profit organization that since 1986 has presented local and internationally acclaimed dance shows, produced original works, and organized activities that engage both the dance community and the general public.
NDH plays a distinctive and integral role in developing and strengthening the dance community in Saskatchewan. In addition to performance presentation, NDH offers courses, workshops and lectures with guest artists and community events. Thanks to the bold artistic vision and community engagement of acclaimed Canadian artist and co-founder Robin Poitras, NDH has become nationally recognized as a champion of creative dance. NDH offers adventurous and ever-changing dance encounters for everyone.
About RAMED:
The Regina Association of Middle Eastern Dance (RAMED) is a non-profit organization established to promote and increase public awareness and acceptance of Middle Eastern dance.
Regina has a well-established and growing Middle Eastern dance community that offers opportunities for dancers to connect and create through classes and local gatherings. As well, we offer workshops with professional teachers brought in from around the world. This beautiful dance form has many health benefits and is accessible to dance lovers of all ages and shapes.
Our strong dance community enjoys sharing their love of Middle Eastern dance with others. We offer opportunities for all levels of dancers to experience the beauty and joy of this expressive art.
About Badia Star:
With over 40 yrs of international experience, Badia Star is a multi-faceted performer and teacher of Raks Sharqi.
Her dance style is a combination of 1970's American Cabaret fluidity and isolation work, with a strong emphasis on 1980's Egyptian night club styles including strong rhythmic accents and sustained shimmies. Badia has trained extensively with the renown Egyptian choreographer Ibrahim Akef during her fours years of performance in Cairo.
Badia is a master of teaching multi-levelled classes and breaking down comprehensive technique for smooth flowing movement and feminine charm.
Badia offers technique and combo drills in a variety of regional styles as well as choreography that can be used by groups or can be elaborated and adorned by the experienced dancer.
Badia encourages dancers to explore individual expression, helping dancers to find joy and freedom to create personal style and explore improvisation with confidence.
---