Tennyson King with Special Guests Jim & Kris Alvarez
Apr 27, 2023
---
---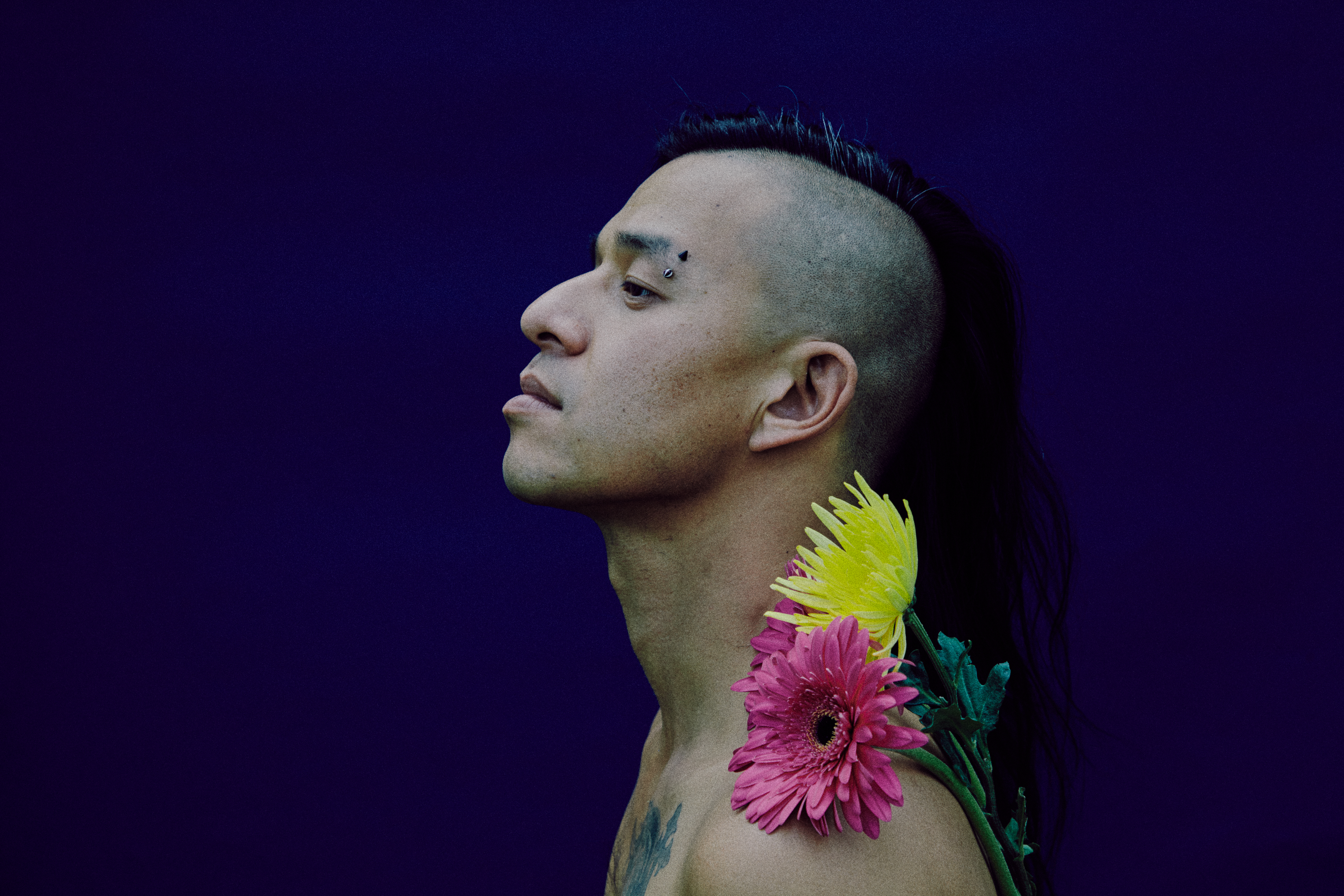 Come on down for a night of indie folk with singer-songwriter Tennyson King!
Show Details:
Tennyson King with Special Guests Jim & Kris Alvarez
Date: Thursday, April 27th, 2023
Doors: 7:00PM
Show: 8:00PM
Tickets: $20.00 in advance online or at Paper Umbrella (2724 13th Avenue), $27.00 at the door
*Advance tickets close at 5:00 PM day-of-show. Additional tickets will be available at the door unless it is officially labelled SOLD OUT*
The Artesian is wheelchair accessible, all-ages, and a proud supporter of positive spaces initiatives with a zero-tolerance policy towards hate, harassment, and/or discrimination. We reserve the right to remove any patron creating an unsafe environment. The accessible entrance is available via a lift, Please ask staff for help if necessary.
About Tennyson King:
Tennyson King is a nomadic indie folk musician from Hong Kong and Canada performing in Canada, Australia, Asia, and the UK. He writes songs in both English and Chinese. His 2022 album 'Good Company', produced by Juno nominee Ross Hayes Citrullo has been featured on CBC Radio, SiriusXM, Stingray Music, OMNI TV Mandarin & Cantonese, and more. Recently named Songwriter of the Year at the 2022 Mississauga Music Awards and nominated for the 2023 Canadian Folk Music Awards. 2023 will see Tennyson's first tour in the United Kingdom followed by a Canadian summer tour with festivals like Vancouver Island Music Festival, Pembina River Nights, Sunshine Music Festival, and more! Tennyson has captured audiences worldwide with his reverberant and earthy folk-rock blend, jovial personality, and intimately humorous lyrical storytelling. It's a raw, gritty, and organic sound that makes the soul feel wild and the heart comforted.
About Jim & Kris Alvarez:
Kris Alvarez is a theatre artist privileged to make artful relationships (Curtain Razors, Fadadance, Artesian, Globe Theatre, RIWC, Common Weal).

Kris performs in other people's work (Bad Blood, Carmen Angel – Joey Tremblay/Curtain Razors), makes her own work (Golden Potluck, Burnt Sienna), and, moments before the pandemic, was humbled by the work (Reasonable Doubt – Persephone Theatre)
Kris continues in film (Donkeyhead, KarmaFilms / Agam Darshi), outdoors (2021 Other Side of the River, 2022 Wâhkôhtowin, Sum Theatre), on TV (ZARQA, CBC Gem), onstage (2021 & 2022 Making Spirits Bright – Globe Theatre) and in creation (Acknowledging).

At the 2022 Regina Folk Festival, Kris happily debuted Burnt Sienna Boulevard, a reimagined version of Burnt Sienna (her original variety show from 2018-2022) now for younger audiences. She is excited to continue tinkering with this family show alongside her other theatre project, Acknowledging, a collaborative creation with five local artists which will
be presented Spring 2023.
Jim Alvarez was born & raised in Cebu, Philippines, arriving in Canada in the early '70s. He and his family followed the promise of an improved life, carrying memories of life "back home" – including years of song writing, and making music. Over 40 years, finding ways to learn, adapt and understand what life could be like here, he is content to say, home is here in Regina, Treaty 4.

This sense of home bloomed from deep connections Jim has nurtured with diverse communities mainly through art – dance, storytelling, painting, music. Jim has played in, and
led, several bands. He has performed and created music with his daughter, Kris Alvarez.

For the past five years, he's been the "house band" for Kris' theatre project, Burnt Sienna, sharing his original work and old familiar tunes. Currently, Jim and Kris are collaborating on a new work, Banana Musik - a theatre show sharing early experiences of being new to this place and the music Jim created along the way.
---