Taggart and Torrens Live Podcast
Feb 28, 2019
---
---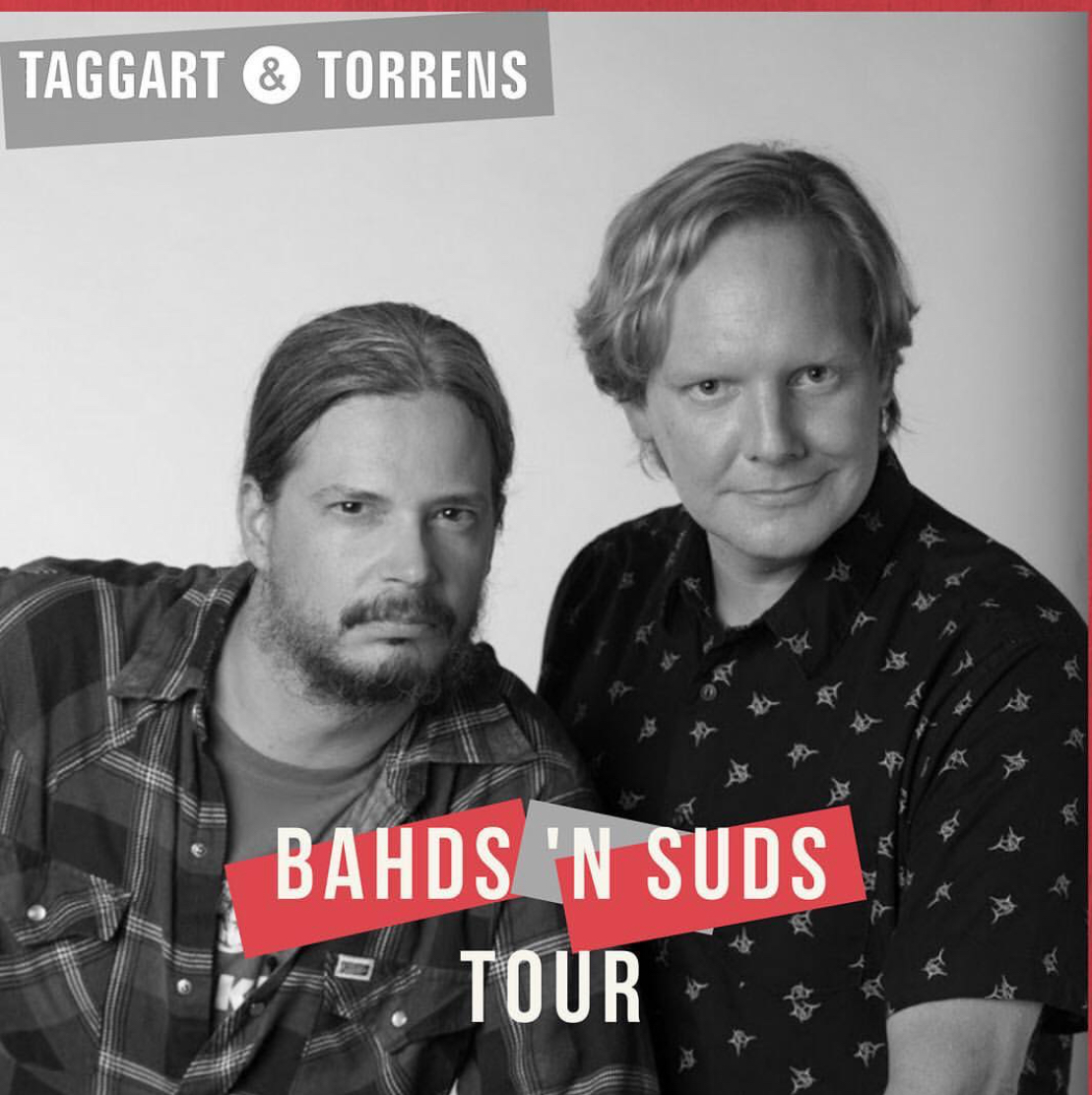 This February we are pleased to welcome Canadian icons Jeremy Taggart and Jonathan Torrens to the Artesian stage for a special live presentation of thair acclaimed podcast Taggart and Torrens!
Thursday, February 28th, 2019
Doors at 7, Show at 8
Tickets are $15 in advance and $20 at the door

The Artesian is wheelchair accessible, all-ages, and a proud supporter of safe spaces initiatives with a zero-tolerance policy towards hate, harassment, and/or discrimination. We reserve the right to remove any patron creating an unsafe environment. The accessible entrance is available via a lift, Please ask staff for help if necessary.
About Taggart and Torrens:
Jeremy Taggart was the drummer of the Canadian rock band Our Lady Peace for 21 years. He has also worked with a number of other high-profile Canadian musicians including Tom Cochrane and Geddy Lee in addition to mentoring and doing production work with numerous younger bands like Arkells and Van Damsel. The Toronto native lives north of the city with his wife Lisa and their 3 children.
Jonathan Torrens is best known to TV audiences as J-Roc the would-be rapper on Trailer Park Boys. He's also appeared as a regular on Street Cents, Jonovision, The Joe Schmo Show and Mr. D in addition to guest appearances on This Hour has 22 Minutes, Degrassi and Royal Canadian Air Farce. He and his wife Carole live with their two young daughters in rural Nova Scotia.
Together, Jer and Jono form Taggart & Torrens, the successful podcast duo, recently surpassing the 2 million downloads mark on iTunes and SoundCloud, The podcast and touring live show is a celebration of Canadian culture through a cocktail of fond reminiscences and ridiculous party games that get the audience playing and laughing along. Their book Canadianity: Tales from the True North Strong and Freezing is out October 17th, 2017 published by HarperCollins.
---