Poetry Night at Artesian presented by Sâkêwêwak
Jun 24, 2022
---
---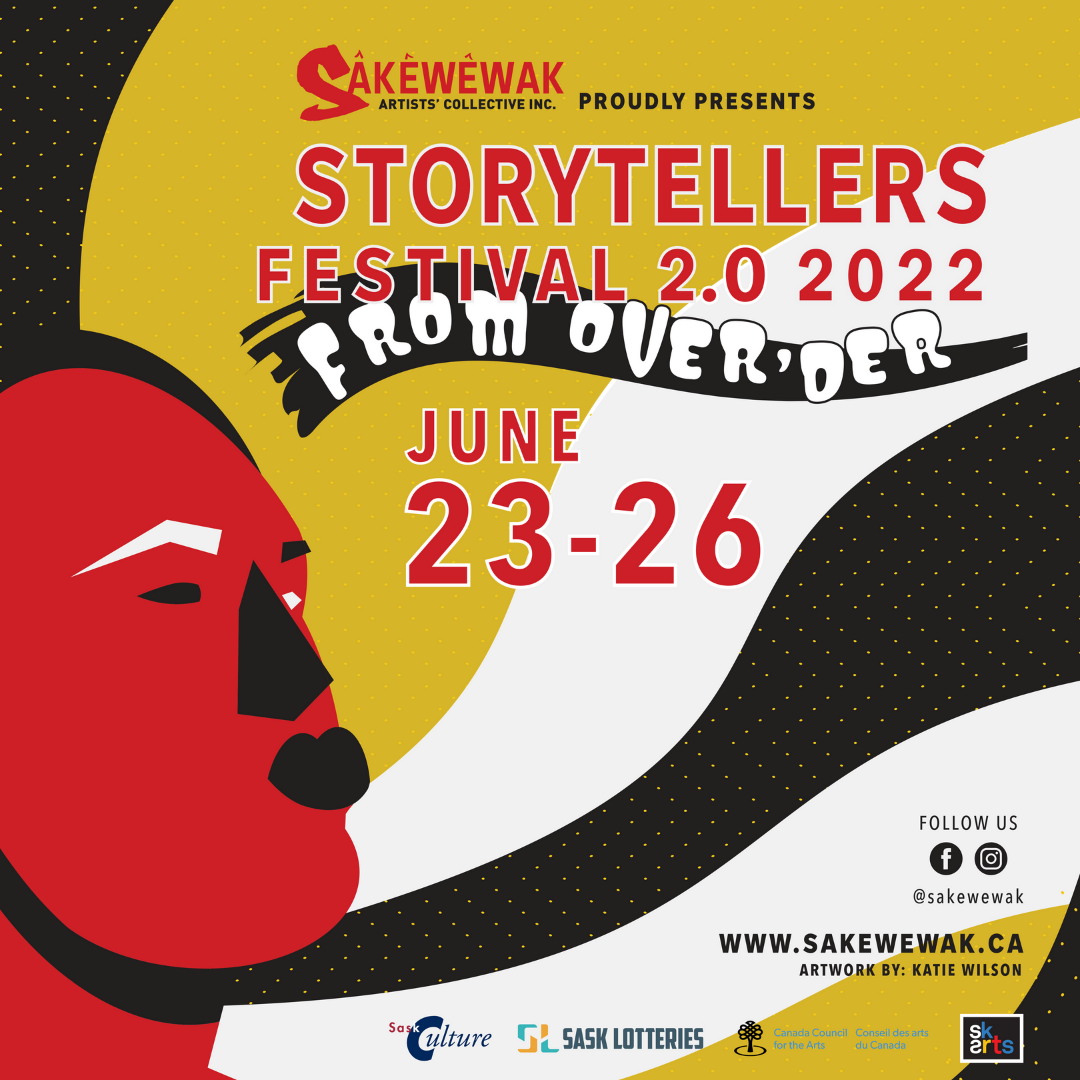 Join us for a soulful night of spoken word poetry and rhythmic storytelling that elevates the voices and experiences of Indigenous talent. Performances by Janelle Pewapisconias, Austin 'The Noble Savage' Ahenakew, Tai Reign, Tenille Campbell, and MC Kevin Wesaquate.
Please be advised that admission to this event will require proof of vaccination in accordance with our current COVID-19 policies, which are available at www.artesianon13th.ca/pages/covid-safety. The policies on that page are our most up-to-date policies and are in effect regardless of provincial restrictions.
Show Details:
Poetry at the Artesian presented by Sâkêwêwak
Date: Friday, June 24th, 2022
Doors: 6:30 PM
Show: 7:00 PM
Tickets: $10.00 in advance online or at Paper Umbrella - 2724 13th Avenue
*Advance tickets close at 5:00 PM day-of-show. Additional tickets will be available at the door*
The Artesian is wheelchair accessible, all-ages, and a proud supporter of positive spaces initiatives with a zero-tolerance policy towards hate, harassment, and/or discrimination. We reserve the right to remove any patron creating an unsafe environment. The accessible entrance is available via a lift, Please ask staff for help if necessary.
Artists Performing:
· ecoaborijanelle
· Austin 'The Noble Savage' Ahenakew
· Tai Reign
· Tenille Campbell
· Kevin Wesaquate (MC)
About The Artists:
ecoaborijanelle (she/her) is a nehīyaw spoken word poet, social innovator, and public speaker from Little Pine First Nation, Treaty 6 Territory. Her Indigenous art and board game projects placed in four business plan and pitch competitions, and her TEDx Calgary talk, "A Mile In Our Moccasins" was presented in 2017. She has competed in three national poetry slam competitions with several poems featured in academic publications throughout North America. Her spoken word practice continues oral traditions while celebrating narratives of Indigenous survival and strength. Impassioned, resilient, and determined, Janelle brings the message, "your words are alive, your words matter, let us tell our stories with care." www.linktr.ee/ecoaborijanelle
Austin 'The Noble Savage' Ahenakew is a spoken word poet with a unique style that weaves rhythm into storytelling and announces an urgent truth from the perspective of an Indigenous youth. Bringing an unapologetic approach to Indigenous struggles, abuse, PTSD and how skin colour is viewed. He brings sweet words to stage without sugar coating any part of the truth.


Tai Reign is a Two-Spirited Indigenous poet from Peepeekisis Cree Nation raised in Regina, Saskatchewan. Tai first discovered poetry as a therapeutic outlet since they've realized how powerful words can be. Now they use poetry to share their experiences, world view and make sense of the hardships they've experienced. Tai has performed across Saskatchewan and at the 2019 Voices of Today Youth Poetry Festival. Each piece is a different chapter in their story. Tai's poetry is a peek into their life as a queer indigenous youth in the depths of Saskatchewan bigotry.
Tenille K Campbell is a Dene/Métis author from English River First Nation in Northern Saskatchewan. She completed her MFA in Creative Writing from UBC and is enrolled in her PhD program at University of Saskatchewan. Her newest poetry collection, Nedí Nezu (Arsenal Pulp Press, 2021) is an exploration of the beautiful space that being a sensual Indigenous woman creates in life, in relationships, in the land. Her inaugural poetry book, #IndianLovePoems (Signature Editions, 2017) is an award-winning collection of poetry that focuses on Indigenous Erotica – using humour and storytelling to reclaim and explore ideas of Indigenous sexuality. She is also the artist behind sweetmoon photography and the co-creator of the blog, tea&bannock.
Kevin 'POETIK' Wesaquate is a spoken word poet and visual artist currently working as a multi-disciplinary Indigenous arts leader and 'virtual artist teacher'. Kevin's work has led to community initiatives and with many public speaking engagements, he aims to continually inspire upcoming artists. Kevin is from Piapot First Nation where he learned the value of community. He proudly shares those teachings in Saskatoon or wherever his work takes him. Sahkihitok (love one another).
---