Music & Storyteller's Night at the Artesian presented by Sâkêwêwak
Jun 26, 2022
---
---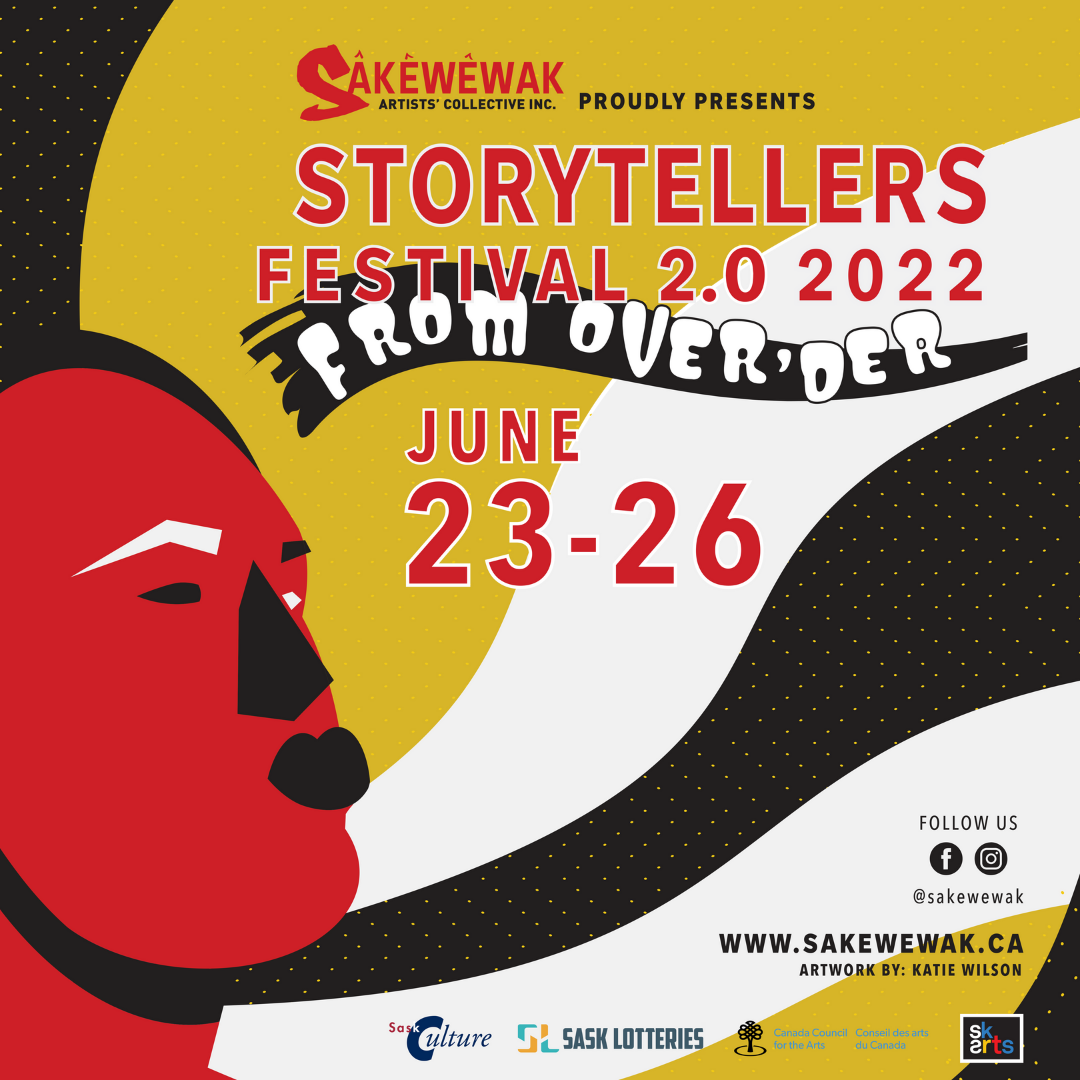 Get your dancing shoes on and join us for an exciting closing night celebration featuring the musical talents of Dale Mac and Curt Young accompanied by the storytelling magic of MC Rodger Ross.
Please be advised that admission to this event will require proof of vaccination in accordance with our current COVID-19 policies, which are available at www.artesianon13th.ca/pages/covid-safety. The policies on that page are our most up-to-date policies and are in effect regardless of provincial restrictions.
Show Details:
Music & Storyteller's Night at the Artesian presented by Sâkêwêwak
Date: Sunday, June 26th, 2022
Doors: 6:30 PM
Workshop: 7:00 PM
Tickets: $20.00 in advance online or at Paper Umbrella - 2724 13th Avenue

*Advance tickets close at 5:00 PM day-of-show. Additional tickets will be available at the door*
The Artesian is wheelchair accessible, all-ages, and a proud supporter of positive spaces initiatives with a zero-tolerance policy towards hate, harassment, and/or discrimination. We reserve the right to remove any patron creating an unsafe environment. The accessible entrance is available via a lift, Please ask staff for help if necessary.
Artists:
· Dale Mac
· Curt Young
· MC Rodger Ross
About the Artists:


Dale Mac is a Singer/Songwriter from White Bear First Nation in Saskatchewan. The storytelling in his lyrics and driving music are both backed by his soulful and energetic guitars. Whether performing acoustic roots in intimate venues, amp driven blues, or rock based stage shows, Dale's guitar writing is also the energy behind his range of songwriting. He has two releases under his belt and a third on the way that blends his threatened Nakota language, hand drumming, with contemporary guitar driven storytelling.
Curt Young is an international entertainer, singer/songwriter, grass dancer, artist and actor from the Cowessess First Nation in Sask. Curt's music embraces storytelling as a solo artist, and high energy performances as Curt Young & The Healers, using music as a teaching tool to unite people and captivate audiences! Curt is an artist designing porcupine quill jewelry keeping the old tradition alive with a contemporary feel! Curt uses traditional and modern styles of music and dance to share his life experiences and culture with various audiences. Curt Young & The Healers mix First Nations instruments of the flute, drum, and powwow with roots, reggae, dance, rock, blues.



Rodger W. Ross
is an international award winning film and video producer with over 40 years of experience. He is the Owner/Operator of Creerunner Communications Ltd., a multimedia production company and is formally trained in Broadcast Media, Journalism, Graphic Arts and Design, photography and Martial Arts. Rodger is a traditional storyteller and motivational speaker, having learned stories in the oral tradition by sitting with Elders, including; the late Emile Pi-apot (Son of Chief Piapot), Walter Lavallee, Isadore Pelletier, Gordon Oakes and Albert Oochoo, along with others he has met in his world travels. Presently, Rodger is the Indigenous Cultural Liaison with the Regina Catholic School Board, Certified Facilitator for the Kairos Blanket Exercise and Lead Facilitator of the Indigenous Leadership and Governance Program jointly administered by the First Nations University of Canada and Johnson Shoyama Graduate School of Business, University of Regina and the University of Saskatchewan
---