Royal Canoe with special guest Zoon presented by the Artesian
Apr 14, 2022
---
---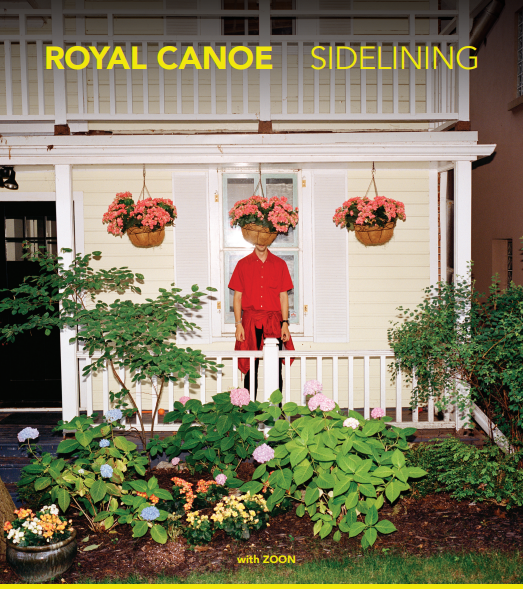 The Artesian is pleased to welcome the legendary Royal Canoe and special guest Zoon for a night of incridble music on April 14th, 2022.
Please be advised that admission to this event will require proof of vaccination or a negative test in accordance with our current COVID-19 policies, which are available at www.artesianon13th.ca/pages/covid-safety. The policies on that page are our most up-to-date policies and are in effect regardless of provincial restrictions.
Show Details:
Royal Canoe with special guest Zoon presented by the Artesian
Date: Thursday, April 14th, 2022
Doors: 7:00 PM
Show: 8:00 PM
Tickets: $20.00 in advance, $27.00 at the door.
The Artesian is wheelchair accessible, all-ages, and a proud supporter of positive spaces initiatives with a zero-tolerance policy towards hate, harassment, and/or discrimination. We reserve the right to remove any patron creating an unsafe environment. The accessible entrance is available via a lift, Please ask staff for help if necessary.
About Royal Canoe:
You're having a bit of a year, aren't you? I mean, that's kind of a silly question, because we're all having a bit of a year - this is just a strange time to be alive - but you're in over your head. Sure, you made the necessary adjustments. You bought a bread making kit. You did yoga twice. You got a Zoom-pro account. And yet, for some reason, that third re-watch of The Wire just isn't hitting right. Then, all of a sudden, one of those rogue anxiety-waves comes crashing through your brain fog. You realize that you've been spinning in a dozen different overlapping whirlpools. Your work feels joyless and irrelevant. Your relationship is complicated. Everyday the world somehow out-clusterfucks itself. You can't sleep. You look in the mirror and you're kinda gross. You're scrolling and scrolling, watching the goddamn Joneses be as busy as ever. Your body aches in weird new ways. And then, suddenly, the existential threats start to pile on, and it's like, "OK.. I need to take a minute here…" And that's when you remember that this isn't your first rodeo. You take a breath and you tell yourself that you can only control the controllables. Maybe be less of a jerk in your relationships. Try exercising. Read a book. You have friends - lean on them. But also support them, and those around you who need it. And take care of yourself, too, because it's not necessarily going to get any easier. You step outside for a moment. There's music playing. The air feels kind. You're sitting on the stoop watching all that sun shining.
Royal Canoe would never be characterized as having taken the simple, prescribed path over the past decade. This almost stubborn fascination with finding "the long way around" has resulted in a rich catalog of albums, EPs, videos and experimental live-shows that are as adventurous in their process as they are in their creativity. Whether it's releasing radio-singles in 5/4 time, performing concerts on instruments made of ice, adamantly dragging their multiple-drum-set, six-keyboard, live-setup around the world in their van and trailer, or their various outrageous schemes to stay connected to their fans, Royal Canoe have stuck around because they've never lost sight of what drives them - the exhilaration that comes with the opportunity to do something completely new.
So when they began working on their latest album Sidelining (out July 9th, 2021 on Paper Bag and Birthday Cake Records) at Private Ear Studios there was one rule: no song-nuggets or lyrical ideas from before. No demos you came up with last week that you brought to the band. Everything would be built and completed that day. Less second-guessing, more music making.
"We booked studio time, set up and mic'd all of our gear and then just pressed record and tried to let things happen," says singer Matt Peters. "This is pretty much the complete opposite approach to how we made our previous three albums, where everything was very planned ahead of time. I think at first it felt like this arbitrary test of limitations that might go disastrously, but then we learned to trust ourselves, and follow the ideas as they came, whether it was a drum part, or a chord progression, or a recorder solo. It was really refreshing to capture these ideas in real-time as we were discovering them, and watch these songs start to materialize."
The result is an album that, at times, aches with the undeniable tensions of the past year. But above all, the songs are an attempt at being raw and honest communicators. They throw up a mirror to challenge old ways. They are cries to tear down the familiar and build it back better.
Royal Canoe's musical journey has taken them around the world and into projects they never dreamed of. They've played over 500 shows from Kiev to California, toured with Alt-J and Bombay Bicycle Club and hit major festivals like Bonaroo, Iceland Airwaves and Osheaga. Their records have received critical acclaim: a nomination for Alternative Album of the Year at the Junos, winning Best Independent Album at the Western Canadian Music Awards and love from music-press and devoted fans the world over. They've written and performed a musical version of Shakespeare's Richard II, performed their sophomore album backed by the Winnipeg Symphony Orchestra and built a concert from Beck's sheet-music only album Song Reader at Winnipeg's prestigious New Music Festival. Most recently, Royal Canoe performed an outdoor winter concert to more than 5000 attendees featuring re-imagined versions of their songs using only instruments made of ice harvested from local rivers and ponds.
About Zoon:
In the Ojibway language, the word Zoongide'ewin means "bravery, courage, the Bear Spirit." It's no wonder Daniel Monkman adopted Zoon as his musical moniker. The Hamilton-based musician has spent the better part of his 28 years finding and channelling his strength to overcome such adversities as racism, poverty and addiction.
Music saved Monkman's life. And, on Zoon's debut album, Bleached Wavves, he paints a message of hope and fortitude, lessons he learned studying the Seven Grandfather teachings after experiencing the lowest point of his life.
Born and raised in Selkirk, Manitoba, a small prison town outside of Winnipeg he describes as "one of the roughest places," Monkman constantly faced an uphill battle. In his teens he was victimized for his First Nations heritage, which led to him abusing drugs and alcohol as a coping mechanism. His best friend died of an overdose; he nearly followed him on multiple occasions. But with the spiritual guidance he learned from 12-step therapy, Monkman got clean and began to follow a passion for music he discovered from a young age growing up within the Brokenhead Ojibway Nation.
Bleached Wavves is the first true document of what has been dubbed "moccasin-gaze," a tongue-in-cheek nickname for the amalgamation of Monkman's shoegaze influences with traditional First Nations music. Like My Bloody Valentine's Loveless, a record that changed everything for him, Zoon pushes forward that famously quixotic, effects-laden sound with a distinctive, new approach.
A song like Help Me Understand, which mixes traditional hand drumming with gliding waves of droning guitar, feels like new ground has been broken for shoegaze fanatics to obsess over. As he got more into this mindset of mixing cultures, Monkman went even further with his trials, emerging with his most radical vision, the trance-inducing Was & Always Will Be.
Like most things in his life, making the album didn't come easy for Monkman. His gear was stolen, leaving him with virtually nothing and forcing him to get creative. He recorded the songs in his bedroom and his jam space, using only a Fender Deville guitar, a DigiTech delay pedal and - channelling his hero Kevin Shields - some "reverse engineering."
Once it was finished, he got music into the hands of the late publicist Darryl Weeks, who quickly became a fan of what he heard. With Weeks' guidance and industry knowledge, Monkman found an ally willing to help out. He also found a label: Weeks passed on the record to fellow shoegaze enthusiast Trevor Larocque at Paper Bag Records, who offered to give Zoon a home.
While there is a healthy population of nu-gazers creating beautiful noise all over the world, Zoon's debut stands out from all the others. Bleached Wavves is notable not just for its breathtakingly inimitable sounds and giving birth to a newfangled subgenre (see "moccasin-gaze"), but also for its modest, resourceful creation, the sign of a true sonic genius-in-the-making.
---