Richard Inman and Zachary Lucky at the Unitarian Centre
Sep 28, 2023
---
---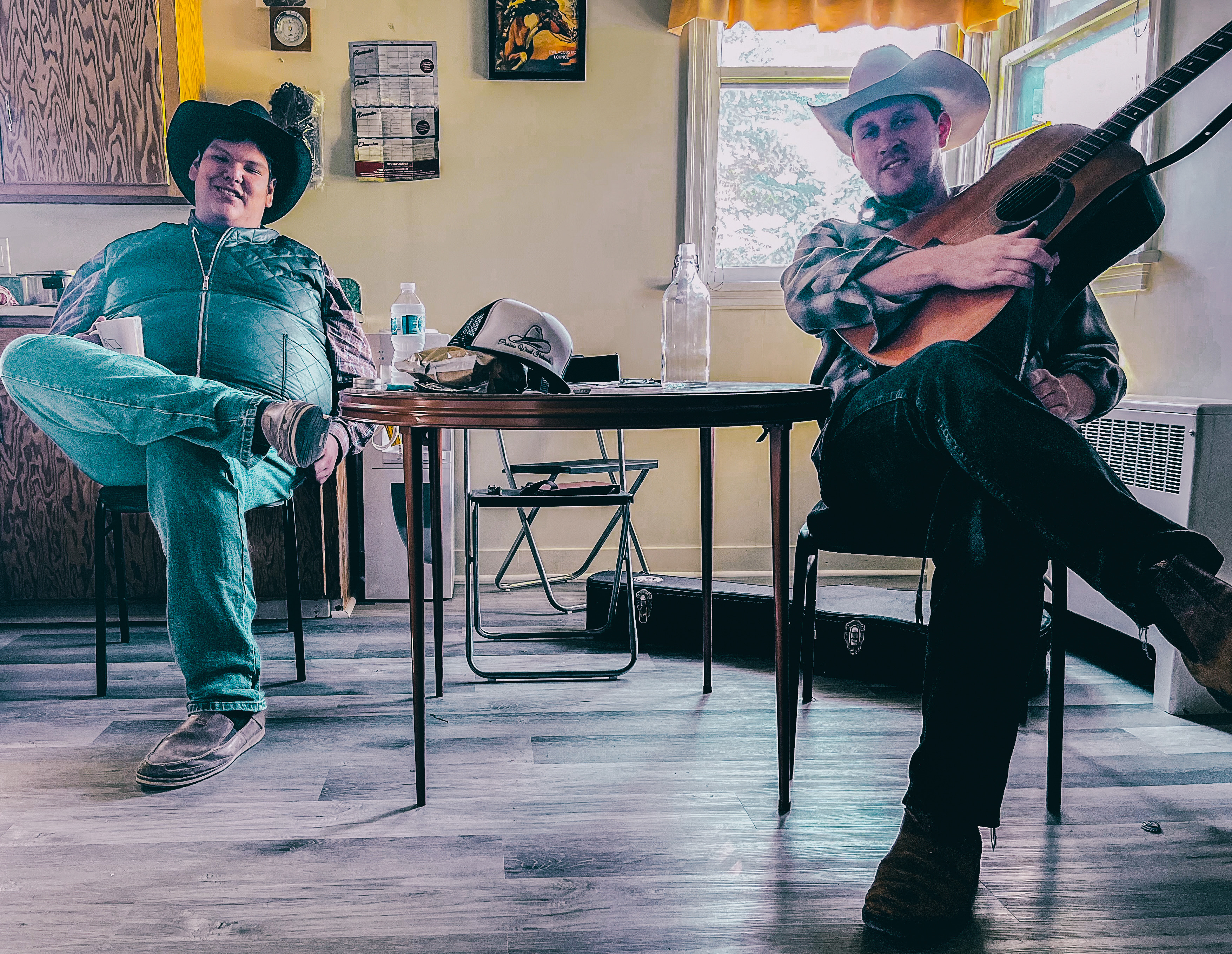 Tickets
Richard Inman and Zachary Lucky are returning to Regina for a duo show to share their songs and stories with you! **this show has been moved to the Unitarian Centre**
Show Details:
Richard Inman and Zachary Lucky "At The Kitchen Table" On Tour Together Fall 2023 - presented by the Artesian
Date: Thursday, September 28th, 2023 at the Unitarian Centre (2700 College Avenue)
Doors: 7:00PM
Show: 8:00PM
Tickets: $21.00 in advance online or at Paper Umbrella (2724 13th Avenue), $28.00 at the door
*Advance tickets close at 5:00 PM day-of-show. Additional tickets will be available at the door unless it is officially labelled SOLD OUT*
The Artesian is wheelchair accessible, all-ages, and a proud supporter of positive spaces initiatives with a zero-tolerance policy towards hate, harassment, and/or discrimination. We reserve the right to remove any patron creating an unsafe environment. The accessible entrance is available via a lift, Please ask staff for help if necessary.
About the show:
In Austin Texas in the 1970's there was Guy Clark and Townes Van Zandt. Fast forward 40 years and you have Canadian songwriters Richard Inman and Zachary Lucky picking up the thread that Townes and Guy left behind.
From the Canadian Midwest you have two of Canada's foremost independent roots songwriters, Richard Inman and Zachary Lucky, who've both been cutting their teeth in bar rooms and theatres across the country and around the world for over ten years. They're both slowly becoming the things of legend and for the first time ever they will be performing on stage together - for their "At The Kitchen Table" tour. They'll be trading songs, sharing the stories behind those songs and shooting the breeze. A candid chance to see these two songwriters in their prime, together on the same stage.
---