RFF After Dark: Your official RFF After Parties
Aug 9, 2019 - Aug 11, 2019
---
---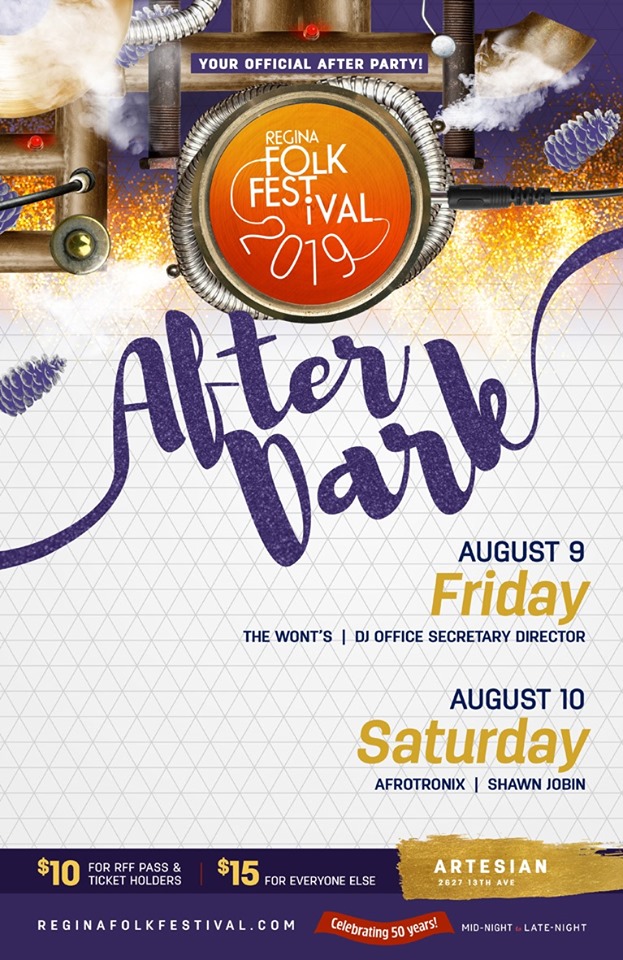 When the Main Stage shows are over, do you feel like you need a little more? Come to The Artesian and shake your sassy little tail feathers!
Friday night features the infectious blend of group harmonies, surf guitars and vintage combo organs of The WON'TS as well as DJ Office Secretary Director (a.k.a. Amber Goodwyn) administering grooves and coordinating musical atmospheres with the help of her digital rolodex.
Saturday night features Afrotronix's live show which is an original creation mixing an electro DJ, live instruments, African urban dance performances, and digital art plus the energetic mix of hip hop and electronic sounds provided by the highly talented Shawn Jobin.
Tickets available for purchase at the door ONLY by cash. There is an ATM on site. $10 for people with an RFF wristband and $15 for those without.
---