Regina Fringe / Sex? But I'm Canadian!
Jul 11, 2018 - Jul 15, 2018
---
---
50.4453626;-104.61931720000001;2627 13th Avenue, Regina, SK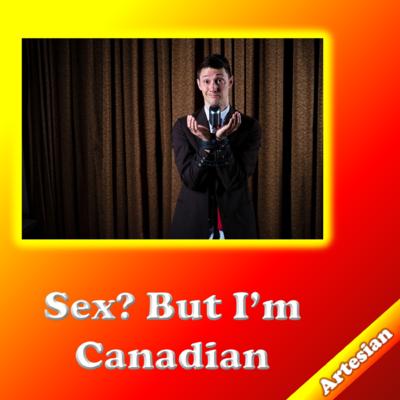 Company: HappySad Theatre
Director: Jeff Leard
Performer: Nico Dicecco
Runtime: 60 minutes

Produced by: Nico Dicecco
Genre: Comedy Rated: Mature Content 14+
Canadian: Richmond, BC
Venue: Artesian
This trio of original stories spoofs a beloved Canadian radio program (you'll know it when you hear it) with warmth, humour, and more than a little spice. A middle-aged Ontario couple embarks on a series of sexy misadventures after reading a popular book about kink. Warm-hearted, saucy, and completely hilarious.
HappySad Theatre is Nico Dicecco and Kyle Carpenter, two writers and theatre artists based out of Vancouver, BC
Showtimes
July 11, 2018 6:00pm
July 12, 2018 7:30pm
July 13, 2018 9:00pm
July 14, 2018 8:30pm
July 15, 2018 1:30pm

No Refunds or Transfers
Everyone must have a ticket to attend a Fringe Performance.
---