Regina Fringe / Carmen & Don Jose: A Tale of Love and Murder
Jul 11, 2018 - Jul 15, 2018
---
---
50.4453626;-104.61931720000001;2627 13th Avenue, Regina, SK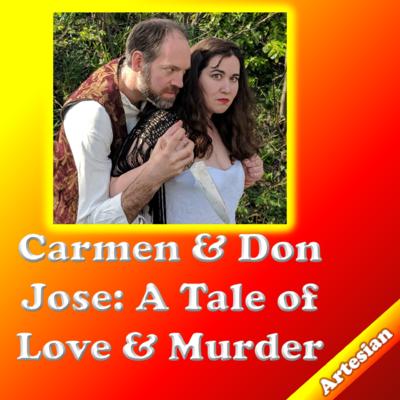 Company: Melanie Gall Presents & Stories Alive
Performer: Melanie Gall, Eden Ballantyne
Runtime: 60 minutes

Produced by: Melanie Gall Presents & Stories Alive
Genre: Musical Rated: General 14+ No Language
Canadian: St. Albert, Alberta
Venue: Artesian
Bullfights, Smugglers and Gypsies: Melanie Gall and Eden Ballantyne unite to retell this classic tale of lust and obsession. With dialogue from Prosper Merimée's classic novella and music from George Bizet's famous opera, Don Jose's doomed romance with Romany Carmen will appeal to opera novices and classical music aficionados alike.
Award-winning Canadian singer Melanie Gall and internationally-acclaimed British storyteller Eden Ballantyne have performed worldwide. From Scotland to Shanghai, they have shared songs and stories with audiences of all ages.
Showtimes
July 11, 2018 7:30pm
July 12, 2018 9:00pm
July 13, 2018 6:00pm
July 14, 2018 5:30pm
July 15, 2018 6:00pm

No Refunds or Transfers
Everyone must have a ticket to attend a Fringe Performance.
---