REC Variety Night
Nov 14, 2018
---
---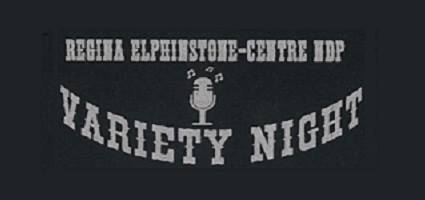 Live at the Artesian!
The Variety Night will include performances from our very own Warren McCall and more of your favorite members of the official opposition, giving you insight into their secret talents. Can Carla Beck sing Soprano? Can Buckley Belanger dance the cancan? Get your tickets to find out!
Hosted by Kris Alvarez, this evening will be fun and filled with surprises!
Tickets are $25. Contact Theresa Sabourin: or 306-525-4639.
The Artesian is wheelchair accessible, all-ages, and a proud supporter of positive spaces initiatives with a zero-tolerance policy towards hate, harassment, and/or discrimination. We reserve the right to remove any patron creating an unsafe environment. The accessible entrance is available via a lift, Please ask staff for help if necessary.
---