Pig Spleen Weather Forcasting Party
---
---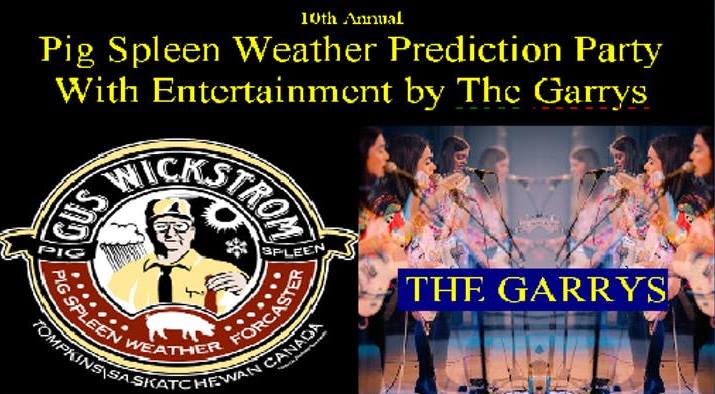 This is the annual unveiling of the 2018-2019 winter and spring weather forecast for the Southern Saskatchewan. Come and see Jeff demonstrate the art of using a pig spleen to predict the weather and enjoy the guitar and drums of The Garrys.
Jeff is continuing an ancient tradition of predicting the weather that was perfected by his uncle Gus from Tompkins, Saskatchewan.
The Garrys are a trio sister band from Saskatoon that have an incredible nouveau and nostalgic sound.
The Artesian is wheelchair accessible, all-ages, and a proud supporter of positive spaces initiatives with a zero-tolerance policy towards hate, harassment, and/or discrimination. We reserve the right to remove any patron creating an unsafe environment. The accessible entrance is available via a lift, Please ask staff for help if necessary.
---