Peyote Ugly (19+)
May 21, 2022
---
---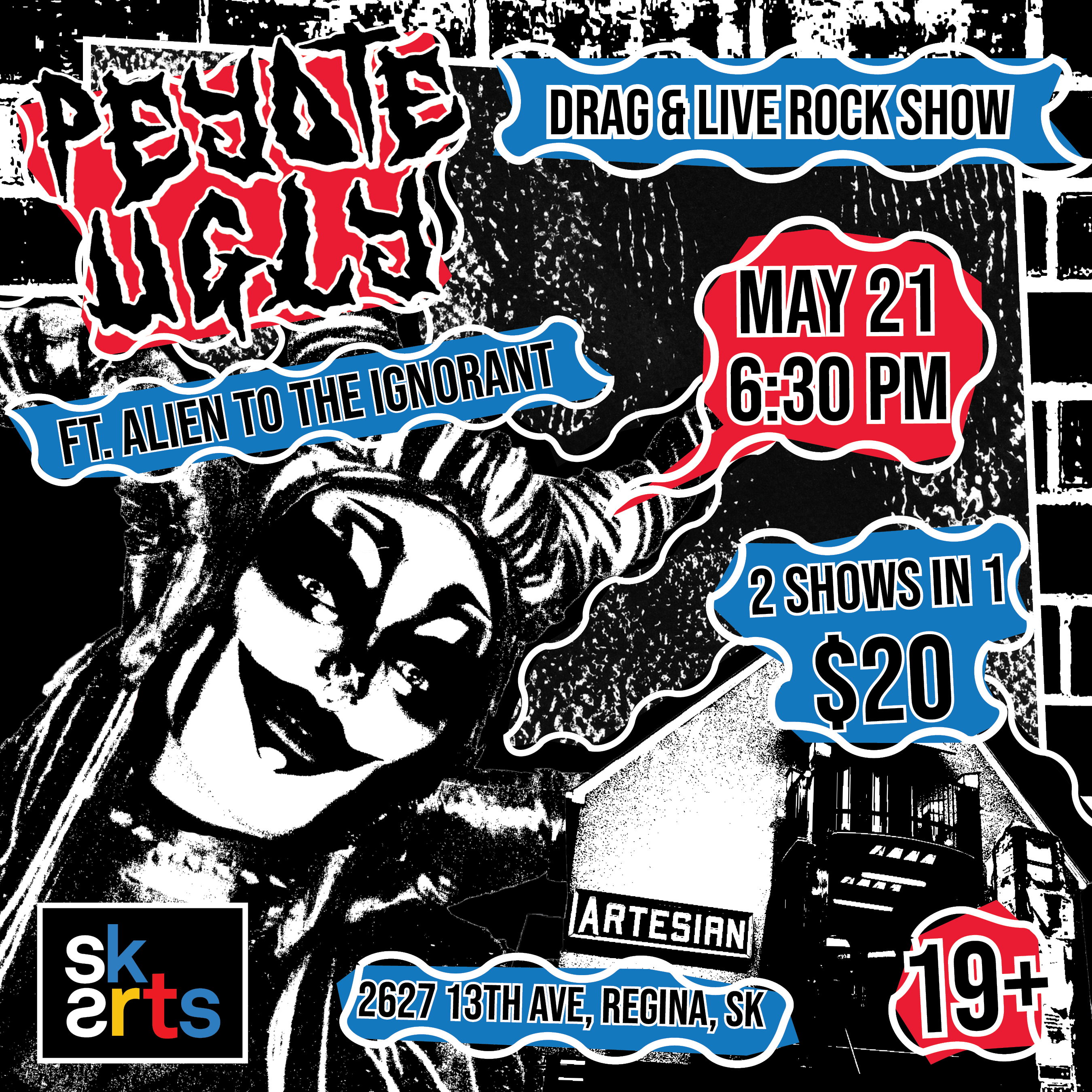 Peyote Ugly is a monthly show that combines alternative/monster drag with live rock music!
Please be advised that admission to this event will require proof of vaccination in accordance with our current COVID-19 policies, which are available at www.artesianon13th.ca/pages/covid-safety. The policies on that page are our most up-to-date policies and are in effect regardless of provincial restrictions.
Show Details:
Peyote Ugly
Date: Saturday, May 21st, 2022
Doors: 6:30 PM
Show: 7:30 PM
Tickets: $20.00 in advance. Adults (19+) only!
The Artesian is wheelchair accessible, all-ages, and a proud supporter of positive spaces initiatives with a zero-tolerance policy towards hate, harassment, and/or discrimination. We reserve the right to remove any patron creating an unsafe environment. The accessible entrance is available via a lift, Please ask staff for help if necessary.
About this Month's Show:
This month features Alien To The Ignorant. Swooping in from the Saskatoon area, Alien to the Ignorant is a punk-rock band having been compared to post-hardcore giants such Brand New, Saves the Day, and Thrice.
Featured performers include Lala Bottome, Homer Ecker, Ben Danthrust, Maxim Noise, Mara Pistatio, Wreck'It Ralph, Ivy West, A'dam Goodtime and introducing Bobbie Dysmorphia
---