Artesian Presents Old Man Luedecke w/ Kara Golemba
Mar 6, 2019
---
---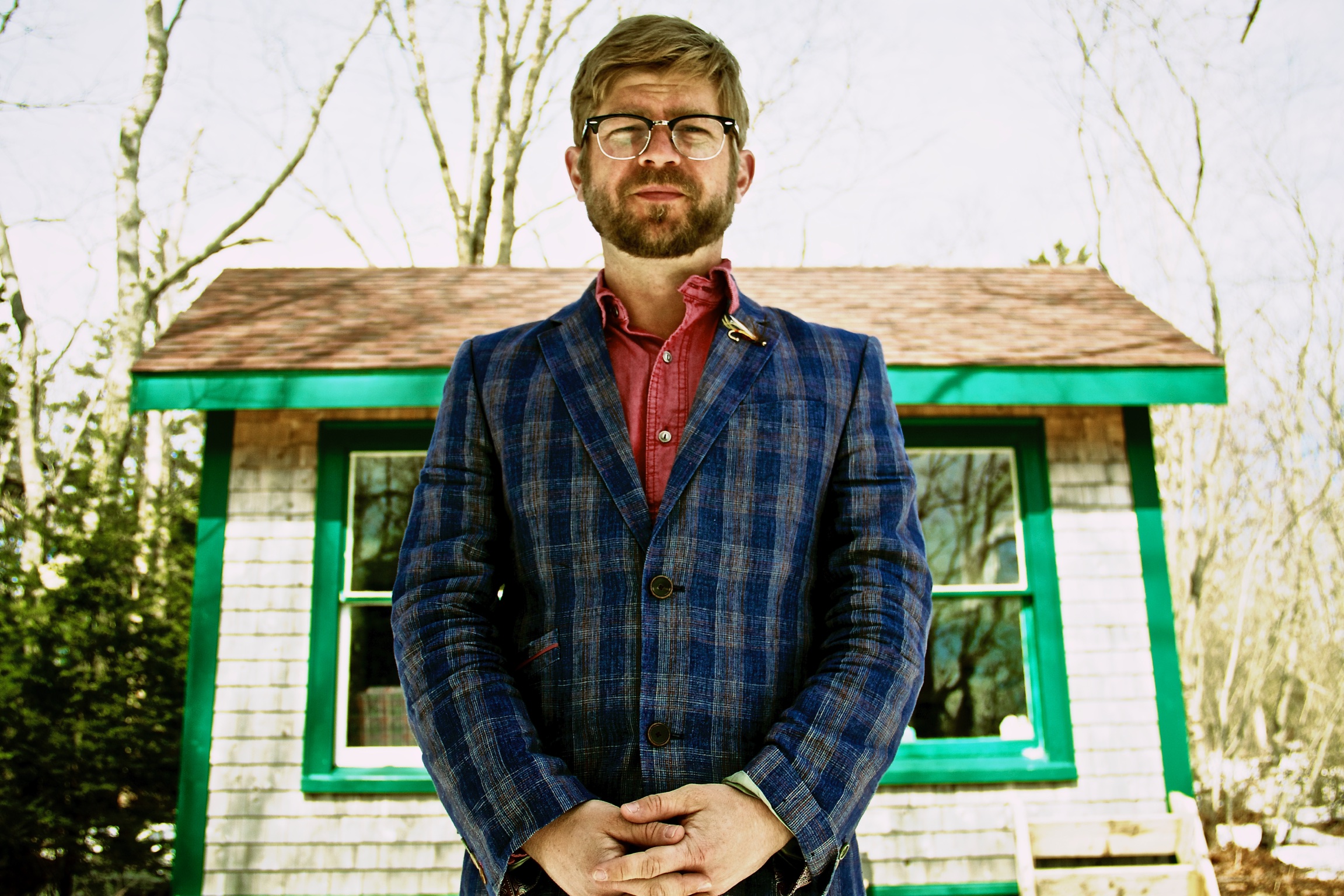 The Artesian is proud to present the long-awaited return of Old Man Luedecke! He's on tour promoting his new album "One Night Only! Live at the Chester Playhouse" and will be joined by Kara Golemba.
Old Man Luedecke and Kara Golemba
Doors: 7:00 PM
Music:8:00 PM
Tickets are $20 in advance, $25 at the door

*The Artesian is wheelchair accessible, all-ages, and a proud supporter of positive spaces initiatives with a zero-tolerance policy towards hate, harassment, and/or discrimination. We reserve the right to remove any patron creating an unsafe environment. The accessible entrance is available via a lift, Please ask staff for help if necessary.*
About Old Man Luedecke and "One Night Only! Live at the Chester Playhouse":
One Night Only! Old Man Luedecke Live at the Chester Playhouse is a beautiful recording of one gig, September 15 2017 when he appeared solo before a hometown crowd in the seaside village of Chester Nova Scotia. The record captures the warmth and intimacy of the show and the transmutation of the ordinary to the magical that Luedecke achieves every night. And that is what makes him such a loved live performer. Through this generous set we get a really good view of Luedecke's storytelling art and his songcraft and timing, as he engages and thrills an audience with his weirdly wordy ways.
Here are songs picked and played from all of his records, played solo on banjo and guitar before an adorng crowd with the storytelling and banter interludes left in for your enjoyment. Long asked-for, a record of the stage talk; here is a whole show. Also included is a wonderful cover of Leonard Cohen's Closing Time and a new Luedecke composition, the quasispiritual "I Wanna Go." This is an hour and 20 minutes where you can experience the breezy joy of an OML show that sparkles with intelligence and wordplay.
Old Man Luedecke is the recording and performing name of 2 time JUNO Award winning roots singer songwriter Christopher Luedecke. A Toronto native, but based and born as an international performer after he moved to the country, outside Chester, in 2005. Chester was a perfect mecca for a true individual and original.
After falling in love in Dawson City YT with his oft muse, wife/partner (cover artist Teresa Bergen), stints of woodshedding in the Yukon, bicycle touring, transnational hitchiking trips, and his incessant reading and listening, Luedecke amassed a degree of unusual and usual experience for his authentic body of work and expression that can be summed up as, "Don't let them take the joy that you make on your own." He sings this in his anthemic, "I Quit My Job" song. From the beginning of his career his songs have brought joy and illumination to independent minded people fighting the good fight of their lives.
---