Martha Wainwright Love Will Be Reborn Tour w/ Matt Holubowski Presented by the Artesian
Nov 21, 2021
---
---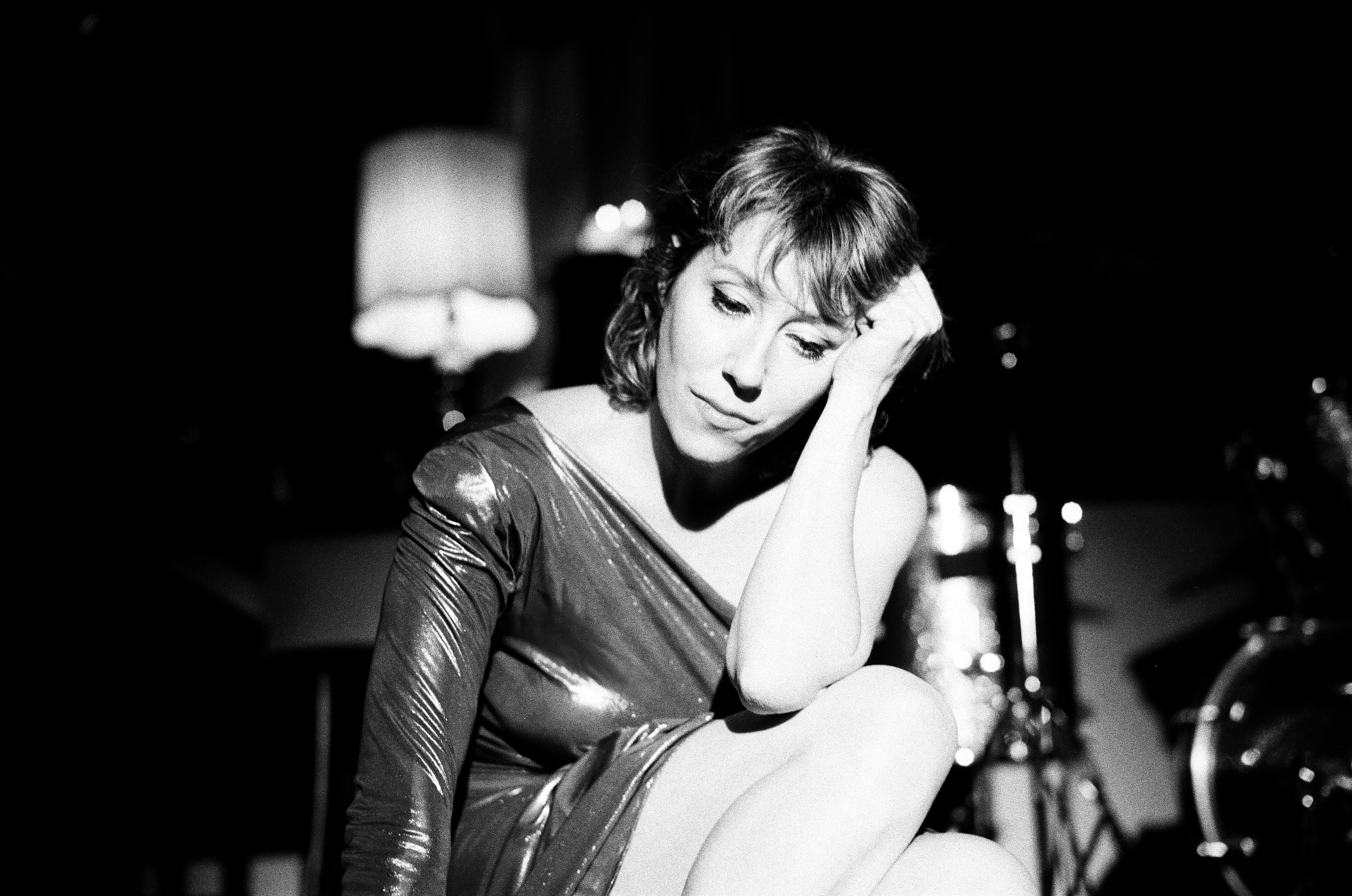 The Artesian is pleased to welcome back the mighty Martha Wainwright to the Artesian this November! Joining her on this show will be Matt Holubowski.
Please be advised that admission to this event will require proof of vaccination or a negative test in accordance with our current COVID-19 policies, which are available at www.artesianon13th.ca/pages/covid-safety
Show Details:
Martha Wainwright Love Will Be Reborn Tour
Date: Sunday, November 21st, 2021
Doors: 7:00 PM
Show: 8:00 PM
Tickets: $35.00 in advance, $45.00 at the door.
The Artesian is wheelchair accessible, all-ages, and a proud supporter of positive spaces initiatives with a zero-tolerance policy towards hate, harassment, and/or discrimination. We reserve the right to remove any patron creating an unsafe environment. The accessible entrance is available via a lift, Please ask staff for help if necessary.
About Martha Wainwright:
Martha Wainwright is beginning again.
The beguiling performer and songwriter returns with Love Will Be Reborn, out in August. Not since 2012's Come Home to Mama has a Martha Wainwright record been so full of original written material. Wainwright's fifth studio album follows recent years of loneliness and clarity in search of optimism and joy.
Wainwright wrote the first song—and what would become the title track— of the record a few years ago. It was a very dark time, she says, but the positivity and luminosity of "Love Will Be Reborn" signalled what was to come. The song simply poured out of her.
Much of Wainwright's songwriting since 2016's Goodnight City felt too raw. "There were several years where I picked up the guitar, and I was so, so sad and depressing. I would just put it down because I was terrible." Before writing it out, or writing through it for catharsis, Wainwright had to live it. Album opener "Middle of the Lake" reinforces Wainwright's path forward as she sings over voltaic chords and percussion, "I sing my songs of love and pain / Winds of change or simply singing, I'm singing in the rain." Her work never shies away from an existential throbbing wound. "There are a couple major subjects on the record. From what I can tell, there's really dark and then light," she says," It really is reflective of a very difficult period of divorce. Then, after that, it's meeting somebody new and amazing. And so you hear certain songs about this new love."
Wainwright enlisted Canadian producer Pierre Marchand for Love Will Be Reborn. "Hole In My Heart" is an upbeat song, with Wainwright singing, "I got naked right away when I saw you / My love was like the rain when I saw you," as is the track, "Getting Older," which is about aging and new love. Other songs, she says, "represent me trying to shake away the past a little bit, the ball and chain of that anger, try to escape from it."
There is no song more gripping than "Report Card." The song is stripped to essential instrumentals punctuating her anguish. Wainwright expresses on the sombre track a feeling of deep loneliness, evoking emotional nuances particular to parents and individuals separated from their children because of custody arrangements.
Martha Wainwright's role as an artist has always been to embrace her wildness and sketch out her raw depth. This edge is what makes Wainwright uncompromisingly herself and continues to draw in an audience two decades on. To begin again does not mean starting over. This process of rebirth honours the past to move forward. Love Will Be Reborn captures Wainwright's heart in transition. In an effort to rise out of some painful depths, as she says much like a phoenix from the ashes of an existential twilight, Wainwright bore witness to what her heart endured to find a new joy once more.
About Matt Holubowski:
Matt Holubowski's career has really taken off since the 2014 release of Old Man, a collection of folk songs inspired by his many trips and experiences around the world. The watershed moment would be the release ofSolitudes, two years later, on the Audiogram label. Produced by Connor Seidel, just as the previous and upcoming ones, the album introduced him to a wide audience who discovered his mercurial voice and captivating songs. Matt earned a Gold record for Solitudes as well as two nominations at the 39th ADISQ Gala, for Album of the Year and Concert of the Year–Anglophone categories. The Solitudes tour that followed the album's release had him criss-crossing Canada, the United States and Europe, to perform nearly 200 concerts.
In the Spring of 2018, he signed with the German label Motor Musik and the French label Yokanta, distributing Solitudes in Germany, Austria, Switzerland, France and Belgium. Soon after, he participated in the Printemps de Bourges, toured as the support act for American artist Ben Folds in more than a dozen cities across Europe, and performed in London's Meltdown Festival at the invitation of Robert Smith, singer of The Cure.
After returning to North America, Matt appears at Bonnaroo Music & Arts Festival, at the Festival d'été de Québec (where he earned its prix Espoir), at the Regina, Ottawa and Winnipeg folk festivals, and at Osheaga Festival in Montreal. Following a series of East Coast US concerts in 2018, Matt crossed the Atlantic once more as the opening act for Swiss artist Sophie Hunger on a number of European cities, before returning to close the Solitudes tour in Montreal at the Corona Theater.
Early in 2019, Matt opened for singer-songwriter Dan Magnan in eastern Canada, a last waltz before retreating to the woods for two months in Banff, Alberta, to devote himself to writing the songs for his next album, which is set to be released in 2020. Slowly moving away from folk, he explores new sounds and fleshes out his songs' arrangements in collaboration with his musicians, guitarist Simon Angell, bassist Marc-André Landry, drummer Stéphane Bergeron and cellist and keyboardist Marianne Houle.
In July, Matt momentarily paused his retreat to present the closing event of the Montreal International Jazz Festival, a memorable evening for both the artist and his audience. The following day, La Presse writes: "Holubowski touched us with grace, sincerity and sensitivity. He also has a charisma which cannot be glossed over, it was so captivating".
---