Leeroy Stagger with special guest Mariel Buckley
Sep 27, 2018
---
---
50.4453626;-104.61931720000001;2627 13th Avenue, Regina, SK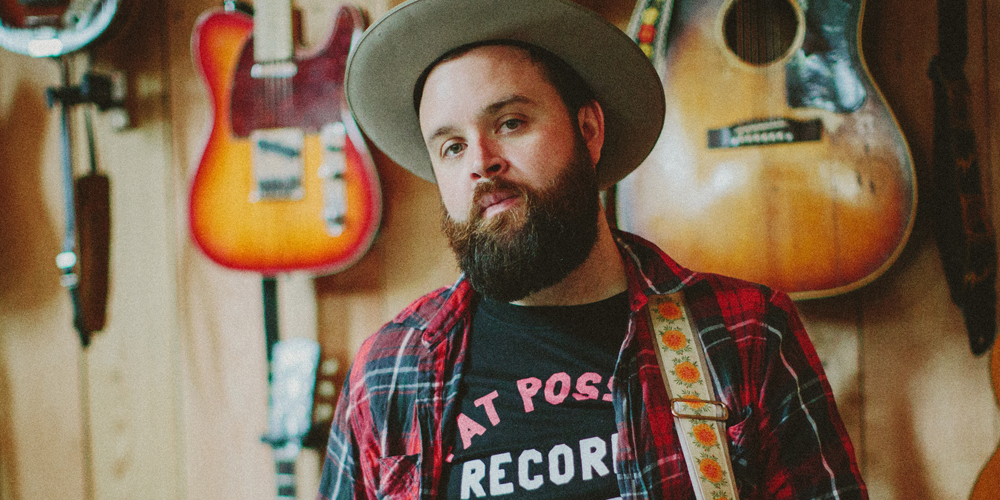 The Artesian proudly presents Canadian singer-songwriter LEEROY STAGGER on Thursday, September 27th 2018.
Raised in Victoria, BC Leeroy Stagger worked in several local bands until gaining attention from acts such as Hot Hot Heat and Carolyn Mark. Stagger has garnered an international fan base through relentless touring both home and abroad. Stagger is already well on his way to joining the likes of John Hiatt, Ryan Adams and John Prine as an ambassador for North American roots rock 'n' roll.
Doors Open at 7:30PM (we'll open the Lounge at 7PM) and the Show Starts at 8PM. Tickets are $15 in Advance or $20 at the Door. Alberta's Mariel Buckley will be opening the show.
The Artesian is an all-ages and wheelchair accessible facility.
ABOUT LEEROY STAGGER
It's been said before that love is a battlefield, and on his latest album Love Versus, Leeroy Stagger comes well armed. The eleventh studio release by the British Columbia native is also a milestone, marking the first recording made at Stagger's home studio in southern Alberta. But more significantly, his ever-evolving fusion of roots, rock and pop reaches new heights onLove Versus, resulting in 10 tracks that confirm his status as one of Canada's best contemporary singer/songwriters.
It's not that Stagger needed much more validation; after working with acclaimed producers Russell Broom (Sam Roberts) andSteve Berlin (Los Lobos) on his previous two albums, Stagger teamed up with Colin Stewart (Dan Mangan, Black Mountain, Yukon Blonde) to produce Love Versus, and put together a dream band for the project.
The cornerstone was Pete Thomas, longtime drummer forElvis Costello, who came up from L.A. for the sessions, joining guitarist Paul Rigby (Neko Case), keyboardist Geoff Hilhorst(The Deep Dark Woods), and Stagger's longtime bassist Tyson Maiko. Over the course of three weeks, they christened Stagger's new studio, and in the process changed his perspective on his art.
"I feel like I've been hitting my stride over the past three records, but this one especially feels like I've set a new standard, and everything I do now has to live up to it," Stagger says. "Something happened over the course of making this record, with all of us being at my house, totally immersed in what we were doing. I think you can really hear that in the music."
Stagger began the process with about 15 songs, from which Stewart isolated a handful he felt had the most potential, while instructing his charge to keep writing. It was a challenge Stagger welcomed, and from that moment he knew he'd picked the right producer. From there emerged songs like "Joe Strummer And Joey Ramone," a tribute to Stagger's early days in the Victoria, B.C. punk rock scene, and "Crooked Old World," featuring guest vocals by Joel Plaskett.
What is most striking about Love Versus overall is the wisdom at the foundation of each track, and indeed, for anyone who has followed Stagger's career to this point, it should be apparent that this is the album he's been destined to make. Raised in a blue-collar household, Stagger has followed his own path—for better or worse—since the age of 18, with every step providing musical inspiration. Like his American counterpart Ryan Adams, Stagger's life has played out on his records, from a wild, reckless youth, to finding his unique voice. Trusting his instincts has been the key, especially as life has continually grown more complicated.
Although Stagger's sound has most often been tagged Americana, in reality it's always been much broader than that description might suggest. Learning to ignore the urge to try to fit into any genre has been another crucial change Stagger has made over the last couple of years, and it has paid off magnificently with Love Versus.
"I just go where the songs take me," he surmises. "I'm not afraid of commercial rock or pop, but my feeling is you have to be clever in writing catchy music while somehow laying out a framework to include intelligent lyrics. Just being able to get this album made in the way it was, and with this incredible group of people, was extremely vindicating."
ABOUT MARIEL BUCKLEY
Few performers combine the lyrical heartfelt authenticity of classic country music with a steely-eyed intensity that compels an audience's attention like Calgary, Alberta's Mariel Buckley. Amidst a sea of neon-Nashville superstars, Buckley offers a crunchy, roots alternative. It's the kind of sound many musicians take years searching for, and the arrival of Buckley's spectacular sophomore full-length album, Driving In The Dark, proves that she hasn't taken a moment for granted. Delivering on the promise of her previous album, Motorhome (and then some), Driving In The Dark finds Buckley planting her flag firmly as a songwriter who's here for the long haul, one with the chops to hang with the greats she finds herself sharing stages with more often these days.
The self titled EP, Motorhome and Driving In The Dark are all available for purchase on Bandcamp.
---