Lecture Series 2022: If These Places Could Talk - Snapshots of Saskatchewan
May 15, 2022
---
---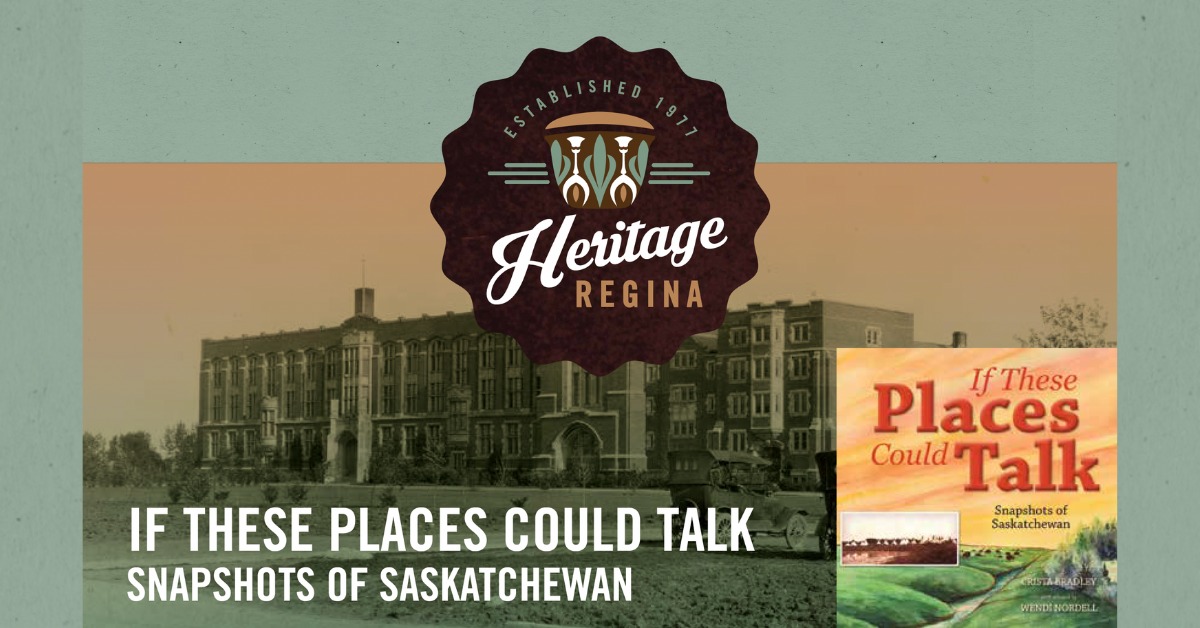 Children of all ages, join author Crista Bradley for a fun afternoon learning about heritage in our city and province.
Adults, bring your children, grandkids, or neighbourhood buddy to share stories about the places that are special to you.
Part book reading, part conversation, suitable for all ages 5+ (children must be accompanied by an adult). If you're interested but don't have a young person to bring, come anyway for an afternoon of heritage exploration.
Please be advised that admission to this event will require proof of vaccination in accordance with our current COVID-19 policies, which are available at www.artesianon13th.ca/pages/covid-safety. The policies on that page are our most up-to-date policies and are in effect regardless of provincial restrictions.
Lectures are free - suggested donation of $10 at the door.
www.heritageregina.ca

About Crista:
Crista Bradley has worked in archives for over twenty years. Her interest in age-based archival programming is long-standing, culminating in her children's book, If These Places Could Talk, Snapshots of Saskatchewan.
Crista is a long-time member and frequent board/committee volunteer for the Saskatchewan Council for Archives and Archivists and has also held various volunteer roles with the Association of Canadian Archivists.
---