Jordan Klassen and David Vertesi
Oct 13, 2023
---
---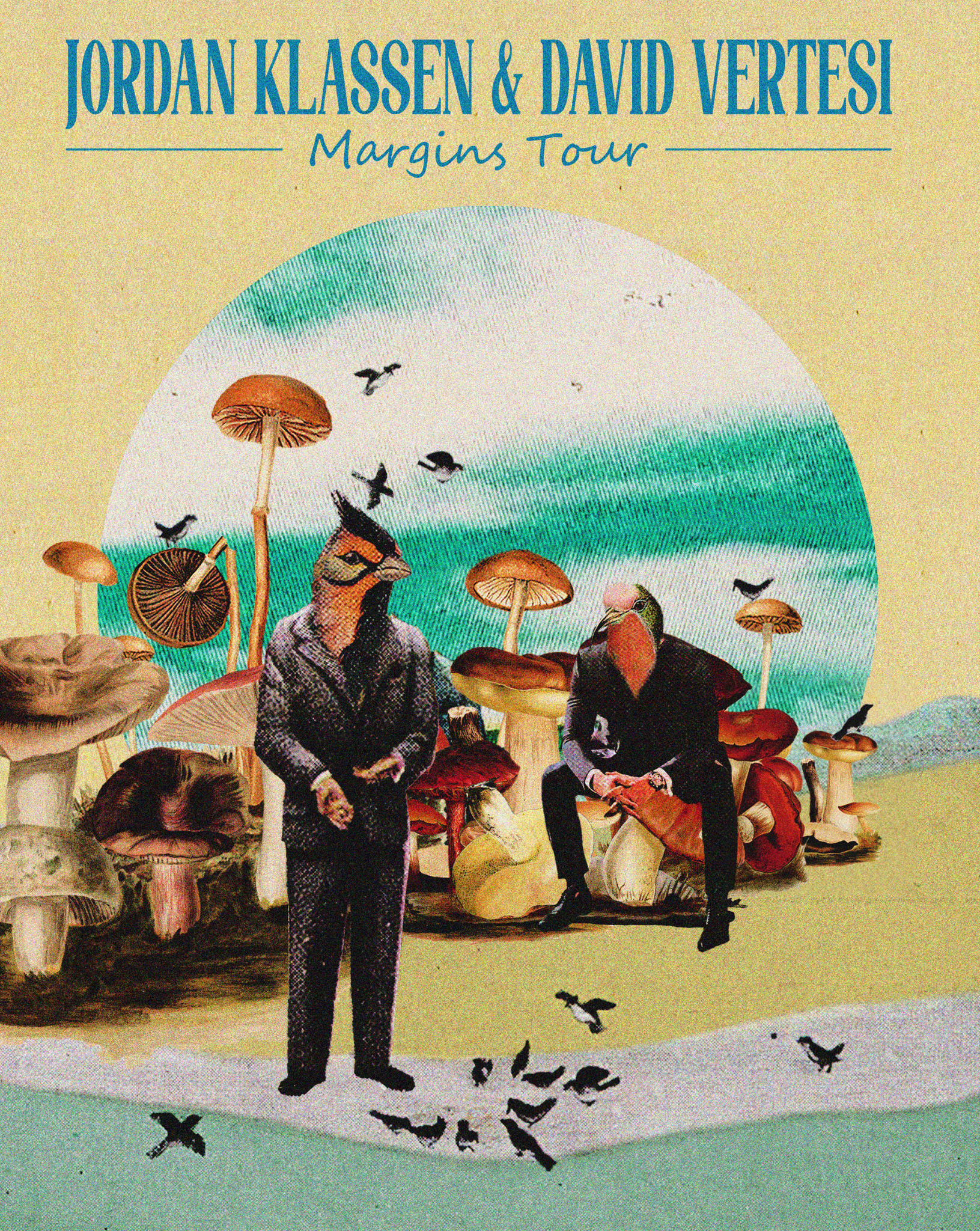 Tickets
Jordan Klassen and David Vertesi are hitting the road together - October 13th is your chance to see both of these songwriters live in Regina!
Show Details:
Jordan Klassen and David Vertesi
Date: Friday, October 13th, 2023
Doors: 7:00PM
Show: 8:00PM
Tickets: $20.00 in advance online or in person at Paper Umbrella (2724 13th Avenue), or $27.00 at the door
*Advance tickets close at 5:00 PM day-of-show. Additional tickets will be available at the door unless it is officially labelled SOLD OUT*
The Artesian is wheelchair accessible, all-ages, and a proud supporter of positive spaces initiatives with a zero-tolerance policy towards hate, harassment, and/or discrimination. We reserve the right to remove any patron creating an unsafe environment. The accessible entrance is available via a lift, Please ask staff for help if necessary.
About Jordan Klassen:
Jordan Klassen's seventh album, Glossolalia, which was released in 2022 and recorded during the pandemic without a large studio or much fuss, could probably best be described as a blessing in disguise. The singer songwriter and producer from Vancouver mostly withdrew in order to write and record, composing the album with mostly vocals and guitar, creating a subtly blossoming collection of songs that perhaps nailed his "fairy folk for troubled times" approach better than ever before. Klassen seemingly tapped into a new creative well, as Glossolalia was only the first half of the material written and recorded in this period. "Cocoon" is the first taste from this forthcoming sisterly companion. More details and new music are to follow in the weeks ahead…
About David Vertesi:
Over 15 years, David Vertesi has been a collaborator with some of Canada's most exciting indie-rock projects as a performer, writer, and producer. This includes his own band, Hey Ocean!, plus Shad, Dear Rouge, Hannah Georgas, Said the Whale, Haley Blais, Noble Son, and more.
In his solo work, however, Vertesi emerges centre-stage as a close-to-the-chest storyteller exploring themes of confusion, loneliness, instability, death, and existential ennui. He interrogates these somber questions with tender poetry and a sense of humour. His growling inimitable baritone voice deepens his playful work and further darkens his more haunted questions, drawing comparisons to names like Leonard Cohen, The National, Nick Cave, and Bill Callahan. It's easy to see how Vertesi has emerged from his long-time collaborative role into a fully formed front-man of his own musical expression.
---