Jimmy Rankin
Oct 25, 2019
---
---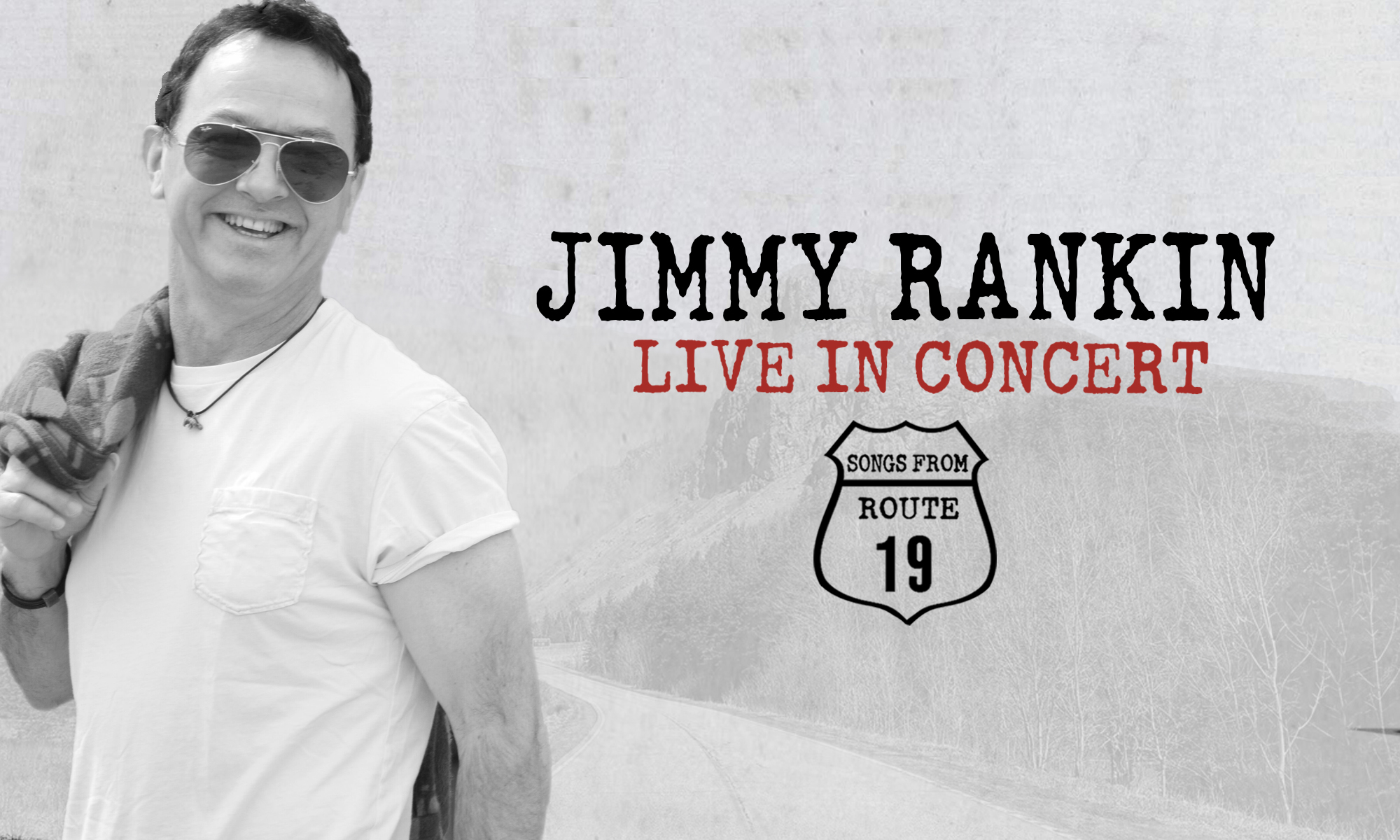 The Artesian is pleased to present Jimmy Rankin on Friday, October 25th, 2019. Join us for a night of East-coast story and song with this Rankin Family star!
Show Details:
Jimmy Rankin
Doors: 7:00 PM
Music: 8:00 PM
Tickets: $35.00 in Advance, $40.00 at the door
The Artesian is wheelchair accessible, all-ages, and a proud supporter of positive spaces initiatives with a zero-tolerance policy towards hate, harassment, and/or discrimination. We reserve the right to remove any patron creating an unsafe environment. The accessible entrance is available via a lift, Please ask staff for help if necessary.
About Jimmy Rankin:
JIMMY RANKIN TAKES THE PARTY ON THE ROAD WITH "SONGS FROM ROUTE 19" TOUR
New show features his smash new Joel Plaskett-produced album, Moving East, plus solo Jimmy hits and Rankin Family classics.

Now this is big news. One of the true originals in Canadian music is taking the Cape Breton party on the road on a cross-country tour. Jimmy Rankin is a driving force in the East Coast sound of Cape Breton, and his "Songs From Route 19" tour is a must-see event.
Jimmy's latest album, Moving East , is a celebration of Cape Breton, marking his move back home to Nova Scotia. The Joel Plaskett-produced album is a true landmark in the East Coast sound, featuring true stories, tall tales and bittersweet ballads. It's all inspired by the beauty, joy and mystery of Cape Breton, and the classic folk-rock sound that Rankin helped pioneer.
In addition, the "Songs From Route 19" tour will feature those Jimmy Rankin favourites that have made the Cape Breton sound world-famous. His solo hits fill the dance floor, like "Followed Her Around," "Morning Bound Train" and "Cool Car."
Then there are those Rankin classics that Jimmy wrote for the First Family of Cape Breton, The Rankins: "North Country," "You Feel The Same Way Too," and the song voted the #1 East Coast song of all time by CBC listeners, the Juno Award-winning "Fare Thee Well Love."
At a time when people are searching out authentic cultural voices, who tell strong stories and write well-crafted songs, Rankin is bringing that East Coast excitement on the road. "I'm putting the party back in the kitchen" quips Rankin.
Jimmy's latest album is called Moving East because that's exactly what he did, moving back to Nova Scotia after seven years living and working in Nashville. Hooking up with fellow Nova Scotian Joel Plaskett as producer, he's made an album appealing to young and old alike, with songs running the gamut from gritty pub tunes to soulful ballads all featuring great storytelling, and fine songwriting.
For his first album in four years, Rankin saved up songs to make it special. "I've been thinking about making this kind of record for quite a while," he says. "In writing for this record, I took a lot of inspiration from my Cape Breton roots and the music I grew up with. It's an East Coast folk-rock record complete with a lot of traditional instruments."
Settling down in Plaskett's New Scotland Yard studio in Dartmouth, N.S., they assembled an all-star team of East Coast talent, including string monster J.P. Cormier, fiddling sensation Ashley MacIsaac, and old-school Cape Breton pianist Hilda Chiasson.

"Growing up we used to have, for lack of a better term, kitchen parties," says Rankin. "Friends would come to the house and we would entertain them…singing, guitars, fiddles, dancing, stories, good cheer, that kind of thing. Then there were the dance halls, taverns, a lot of back road driving and carousing, so goes life in rural Cape Breton. These songs are an homage to that culture." There's a whole crop of brand-new songs, some of the most inspired music Rankin has ever made, and a flavour he hasn't offered since his Rankin Family days. "It's the kind of record you'd listen to when you're hanging out in your kitchen or at a pub," says Jimmy, "mixed tempos, some good sing-along drinking songs, a few ballads and a nod to old style, lo-fi Cape Breton fiddle."

Add in all those beloved Jimmy Rankin and Rankin Family hits, and it's a party you can't miss. What else would you expect from a songwriter who's won five Junos, seven Canadian Country Music Awards and a whopping 27 East Coast Music Awards? "Songs From Route 19" hits the highway in September 2019 taking the sounds of Jimmy Rankin and Cape Breton across the country and back.
---