fadadance Presents Moving Pictures
Nov 14, 2021
---
---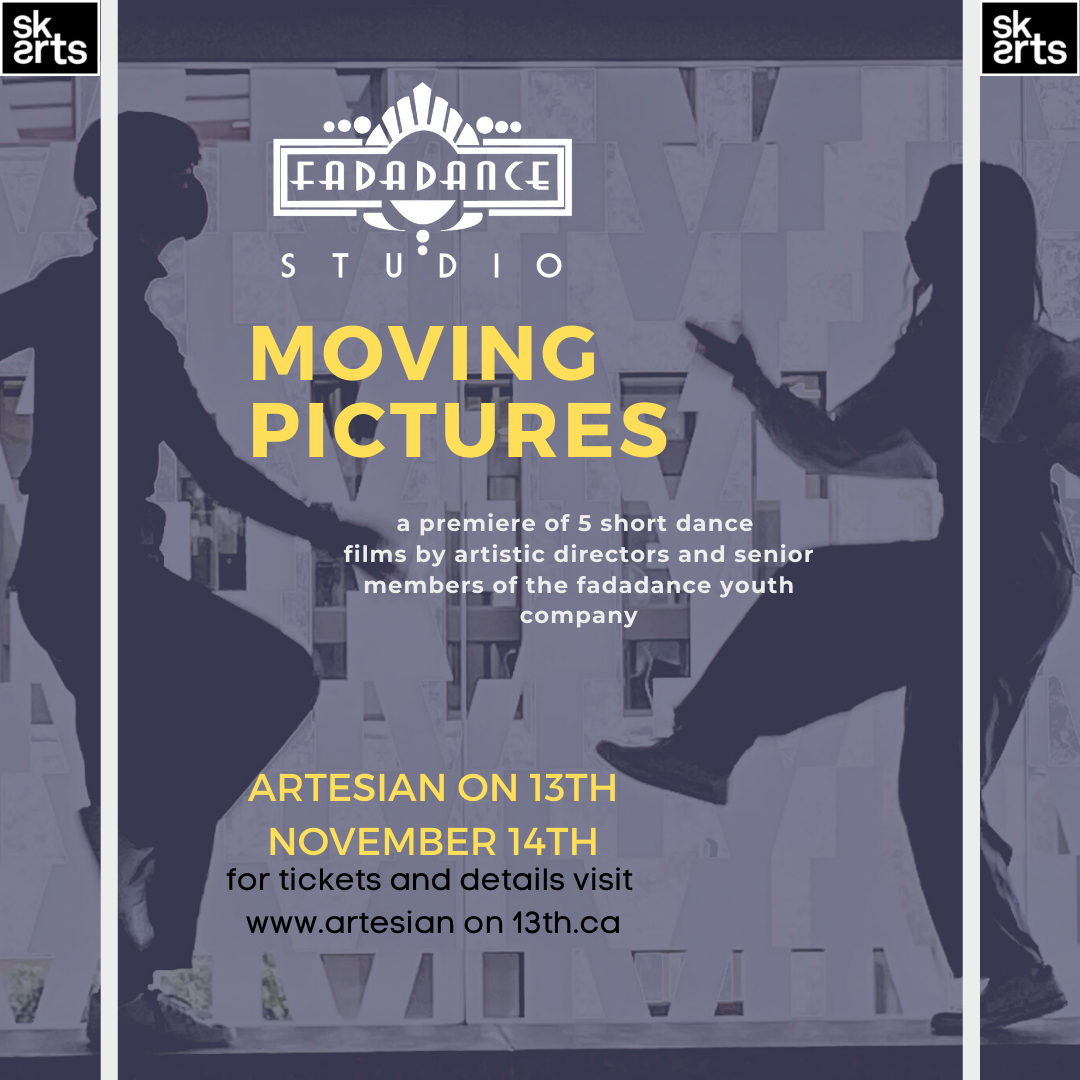 Tickets
Moving Pictures YOUTH/SENIOR TICKET
Admission for Seniors (65+) and those Age 12 and under. Doors at 6:30 PM, Show at 7:00 PM
$10
More Info
This ticket is no longer on sale!
---
Moving Pictures GENERAL ADMISSION TICKET
Admission for guests age 13 to 64. Doors at 6:30 PM, Show at 7:00 PM
$15
More Info
This ticket is no longer on sale!
---
MOVING PICTURES
a premiere of 5 short dance films by artistic directors and senior members of the fadadance youth company
Show Details:
fadadance presents Moving Pictures
Sunday, November 14th
DOORS: 6:30pm
SHOW: 7:00pm
TICKETS: $15/ $10 (kids 12&under and seniors)
LOCATION: Artesian on 13th
About the show:
In lieu of a live Youth Company performance in 2021, Artistic Directors, Heather Cameron and Misty Wensel (with Shawn Fulton) along with 3 invited Youth Company Members, Emma Schiller, Tayah Willick and Zoë James, set out to experiment with dance and film.
The results are these 5 gorgeous moving pictures.
Please join us in this celebration of art.
We miss you.
---