Sâkêwêwak Annual Storytellers Festival 2023: Sâkitawâhk - Where The Rivers Meet / Drag & Dance Party Night
Feb 18, 2023
---
---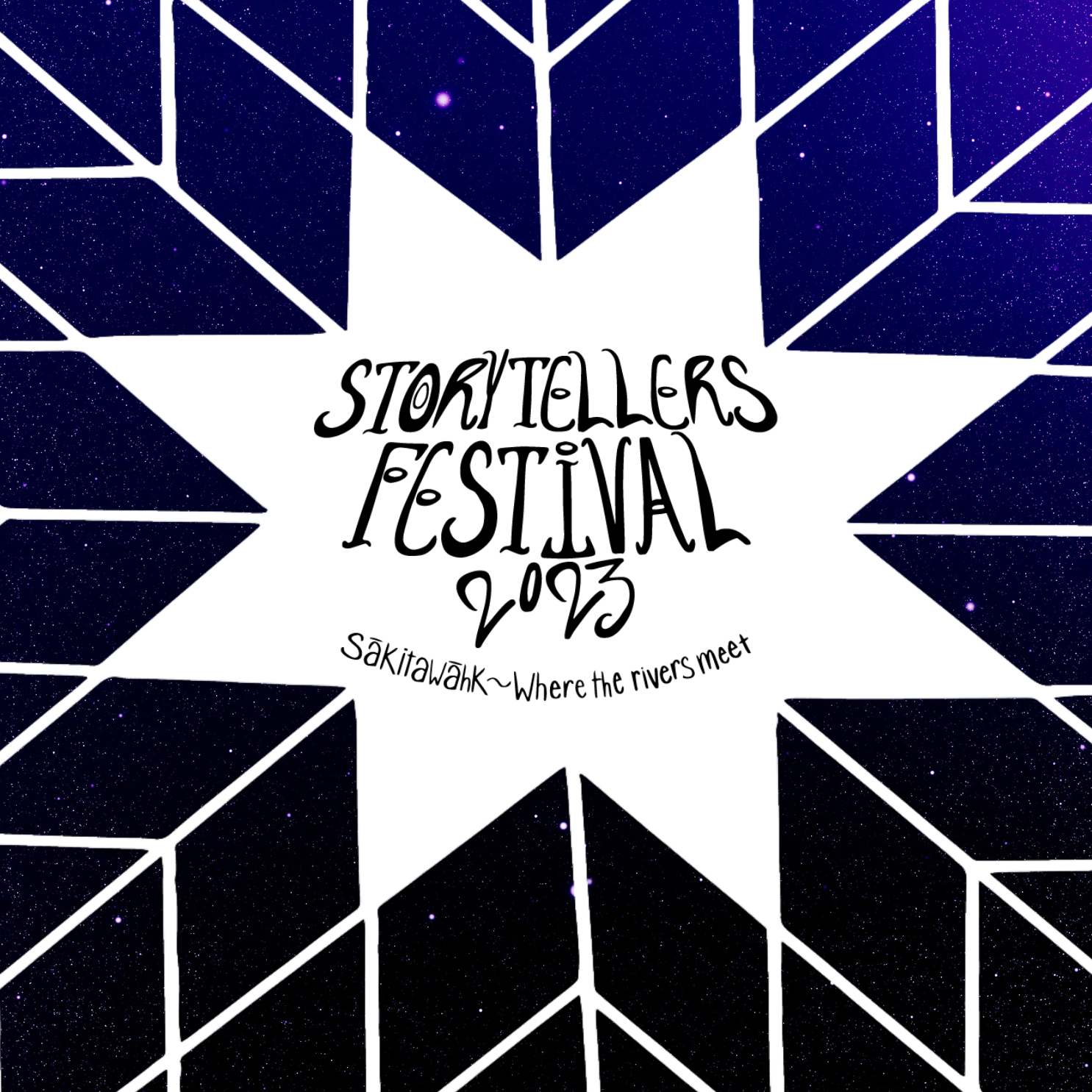 Sâkêwêwak Annual Storytellers Festival 2023: Sâkitawâhk - Where The Rivers Meet runs from February 17th-19th, 2023. Come on down on Saturday the 18th for night two: Drag & Dance Party Night!
Please be advised that this event is subject to our current COVID-19 policies, which are available at www.artesianon13th.ca/pages/covid-safety. The policies on that page are our most up-to-date policies and are in effect regardless of provincial restrictions.
The Artesian is wheelchair accessible, all-ages, and a proud supporter of positive spaces initiatives with a zero-tolerance policy towards hate, harassment, and/or discrimination. We reserve the right to remove any patron creating an unsafe environment. The accessible entrance is available via a lift, Please ask staff for help if necessary.
Show Details:
Drag & Dance Party Night
Date: Saturday, February 18th, 2023
Doors: 6:00PM
Show: 7:00PM - 10:00PM
Tickets:
Friday and Saturday Shows:
Members............................$20
Non-Members..................$25
Member Passes...............$35*
Non-Member Passes.....$40*
*Free tote bag with the first 15 festival passes purchased
Sunday Workshop is free or by donation
The Sâkêwêwak Annual Storytellers Festival is a community based, multidisciplinary arts showcase featuring Indigenous artists. During this annual event, a number of artists are invited to participate as an opportunity to share their diverse artistic practices with the Regina community. This year's festival involves Indigenous storytelling told through a variety of contemporary art forms including dance, theatre, music, and performance.
Our theme this year is, sâkitawâhk, a Cree word meaning, "where the rivers meet." With a special focus on gender and 2Spirit identities, sâkitawâhk celebrates the true spirit of the festival as a point of gathering and kinship through collaboration, interconnectivity, and community.
Join host Dayna Danger for a night of Indigenous joys. Begin the night with two deadly drag performances, then let the disco ball spin, leave your cares behind, and get ready to dance. Featuring captivating performances by artists Adrienne Huard, Mavis Vontrese, DJ Boogey the Beat, Erroll Kinistio, Lilla Fayant, Iris James, and Zoë James.
About the artists:
Dayna Danger - (they/them) is a Two-Spirit, Indigiqueer, Métis-Saulteaux-Polish, visual artist, hide tanner, drummer, and beadworker. Danger's art practice is an act of reclaiming space and power over society's projections of sexualities and representation. This transpires in Danger's art by their intentionally large-scale images that place importance on women-identified, Two-Spirit, transgender, and non-binary people. Their art uses symbolic references to kink communities to critically interrogate visibility and rejection. Danger centers Kin and practicing consent to build artworks that create a suspension of reality wherein complex dynamics of sexuality, gender, and power are exchanged.
Adrienne Huard (they/them)
is a Two-Spirit Anishinaabe curator, writer, scholar and performer. They are a registered member of Couchiching First Nation, Ontario, and born and raised in Winnipeg, Manitoba. They currently sit on the board for 2Spirit Manitoba Inc. as Co-Chair and they are enrolled in the PhD-level program in Indigenous studies at University of Manitoba.
Mavis Vontrese is the Granny Chic Supermodel of the World! She likes long walks on the beach and deep fried pickles. Known for her show-stopping performances and Sunday-best runway looks, she is a Queen for the People serving "life, liberty, and the pursuit of sassiness!" Not only is she gorgeous and intelligent, she's also kind...and humble. Her most notable credit is playing a body double on the set of the Wizard of Oz, standing in for one Judy Garland. When she isn't on-stage, Mavis can be seen doing crosswords from Tiger Beat Magazine or daydreaming about Marlon Brando.
Erroll Kinistino
is a Saulteaux Treaty Indian with membership on the Ochapowace First Nation near Broadview, Saskatchewan. He dances the grass dance in an outfit made by his sister, Julie Kinistino.
Lilla Fayant was born and raised in Regina Saskatchewan and is a member of the Métis Nation of Saskatchewan. She has danced with Fada Dance Studio since she was 4 years old and has created visual art her whole life. She sees creativity as a means of creating joy both for herself and her audience.
Zoe James
- Zoë James completed Gr.12 in the first graduating class of the Balfour Arts Collective program. Zoë continues learning at Fadadance as both student and teacher. A new singer-songwriter, she plays guitar and loves harmonizing with her family. Her performance experiences include: 2018-present Choir of the Truly Unruly, 2018-22 Burnt Sienna, 2019 Hairspray, 2021 Donkey Head, 2021 Other Side of the River
Iris James - Gr.10 Iris James learns through the Balfour Arts Collective on Treaty 4. With Fadadance, Iris is a teaching assistant and Youth Company dancer. She plays cello, sings in choir. Her performance experiences include: 2018-present Choir of the Truly Unruly, 2019-21 The Last Children, 2018-22 Burnt Sienna, 2022 Shrek. Iris is grateful to dance with Lilla at the Sâkêwêwak Annual Storytellers Festival.
DJ Boogie the Beat
- For years Anishinaabe DJ and producer Les Boulanger — aka Boogey the Beat — has toiled behind the scenes, laying the sonic foundations for other musicians' anthems. As a longtime lover of hip-hop and rap, collaboration is his comfort zone. He's worked with the likes of The Halluci Nation (formerly a Tribe Called Red), Snotty Nose Rez Kids and Sebastian Gaskin, playing stages across Turtle Island.
---