CVAF - Write Your Life with Raye Hendrickson
May 23, 2022
---
---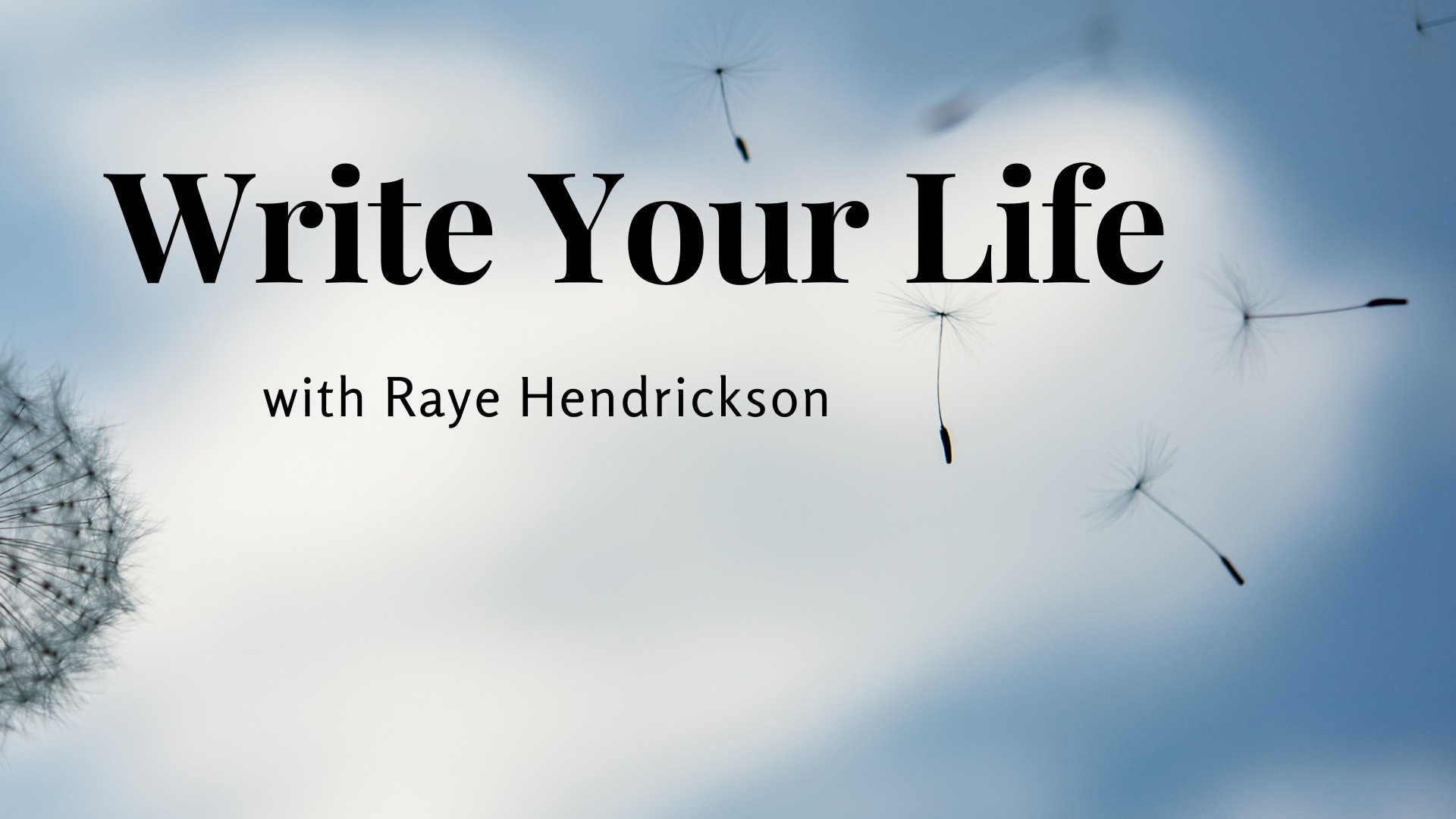 Please note all times listed are Saskatchewan time. This workshop is in-person in Regina, SK and will not be recorded.
This workshop is one of many events for the Cathedral Village Arts Festival taking place May 23-28, 2022 in Regina, SK. See more at https://www.cvaf.ca/
Accessibility:
The Artesian is a fully licensed, all-ages, and wheelchair accessible facility located in the heart of Regina's Cathedral neighbourhood.
Please note that The Artesian requires proof of double vaccination and ID, or a negative PCR test dated within 48 hours of the event, and masking at all times (unless removing it momentarily for eating or drinking) for all participants, volunteers, and staff. (See their policy here.)

Write Your Life:
Are you feeling an urge, an itch, to share things about your life but aren't sure why you should, or how to start? This workshop will help you gain confidence in telling your particular story.
Through a variety of writing exercises, you will discover why it is important that you write about your life. You will identify what people need to hear from you. You will discover ways of telling your personal stories through creative writing.
Participants are encouraged to bring paper or pen or device to write with.
Raye Hendrickson has loved words her entire life. They have fed her, moved her to laughter and to tears, and stretched her mind. Raye writes poetry to discover who she is and what she thinks, and if her poetry can fill a space in someone's soul, it is worth every hour of wrestling to find just the right phrase. Raye lives in the Cathedral area with her partner Elspeth. They delight in the vibrancy of this neighbourhood and the joys of owning a 100-year-old home. Raye's work has appeared in several literary magazines and anthologies, and her first book of poetry, Five Red Sentries, was a finalist for two Saskatchewan Book Awards in 2020.
------
Funding provided by SaskLotteries (in partnership with Sask Culture), City of Regina, Canada Council for the Arts.
This workshop is in partnership with The Vertigo Series and the Cathedral Village Arts Festival
---