Karrnnel Double Album Release
Sep 20, 2018
---
---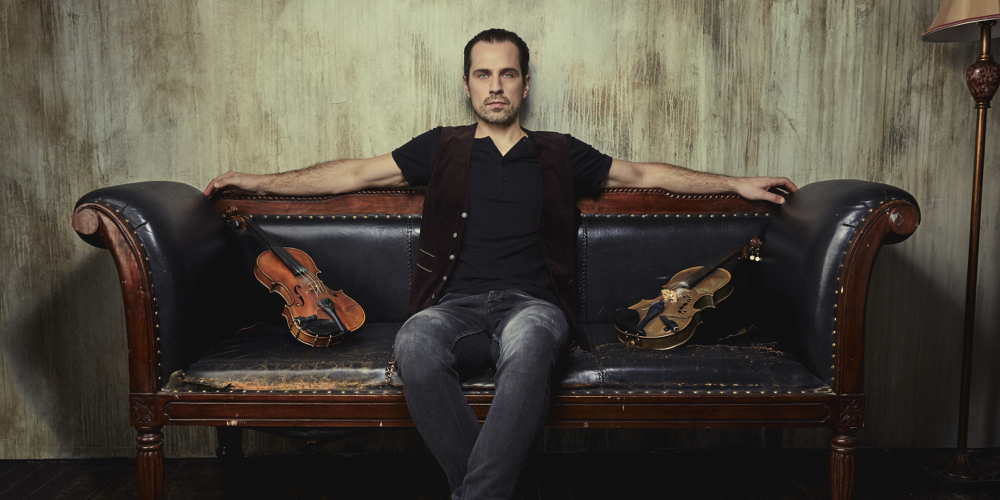 The Artesian is excited to welcome Karrnnel back to its stage on Thursday, September 20th 2018. This time it's a Double Album Release party and numerous special guests are here to celebrate. The Concert gets underway at 7:30PM and Doors will Open at 7PM. Tickets are just $25 in Advance or $30 at the Door. The Artesian is an all-ages and wheelchair accessible facility.
What does a copper fiddle sound like? 9 years in the making, Karrnnel will be releasing 2 new albums in September 2018 featuring his unique sound on the copper fiddle. Crazy Old Man and SKMB offer a total of 18 tracks that Karrnnel has been creatively crafting since his 2009 self-titled release.
Crazy Old Man is a journey of fiddle sounds, songs, and musical creativity, while SKMB features 9 original songs with 3 guest vocalists bringing these cross-genre songs to life (Joey Landreth, Amy Matysio, and Ken Hamm). These 2 albums are really the story of Karrnnel's life and experiences to date - a show that is a musical and multi-sensory spectacle and not to be missed!
Passionate. Creative. Captivating. Karrnnel is without a doubt one of Canada's most accomplished and innovative fiddlers and musicians as a recording artist, teacher, performer, and composer. Karrnnel is changing the face of fiddle music.
In 2018, Karrnnel will be busy performing around the world with tours booked across Canada, the US and Europe, just as he has completed in 2014, 2015, 2016 and 2017. In addition to this, he will continue his process of writing music that is distinctly his voice and that which transforms the ideals of what the fiddle can do. With 3 albums in the works for 2018, this is the year that Karrnnel is set to truly ink his mark in the music world.

Karrnnel has been honing his skills on the fiddle for over twenty-nine years and he has garnered numerous awards, nominations and high acclaim to his name. A wildly dynamic live performer, he is consistently invited to showcase and perform on the provincial, national and international stage. Known for his distinct style and exceptional technique, Karrnnel is highly regarded for his unique approach in breaking new ground in the traditional fiddle world.
Karrnnel has established himself as one of the most original and decorated musicians in the country. He is the most successful competition fiddle player in Saskatchewan's history, is multi-nominated and a winner at the Western Canadian Music awards and the Canadian Folk Music Awards - including a nomination for Solo Instrumentalist of the Year - and was nominated for Instrumental Song of the Year at the 2012 International Independent Music Awards.
---