Connection // Home Art Show
May 8, 2023 - Jun 3, 2023
---
---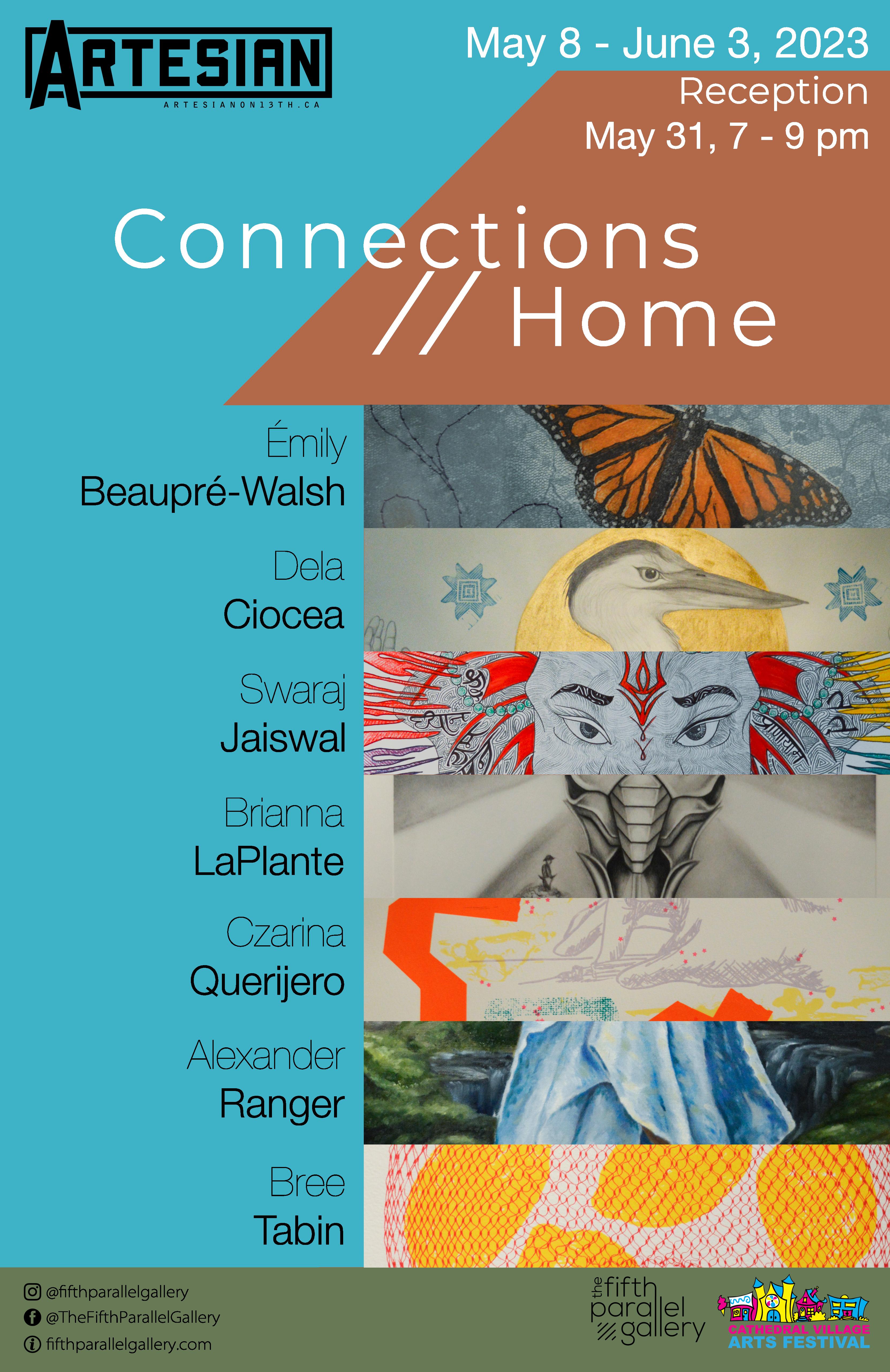 "Connections // Home" is a curated, extension exhibition of the Fifth Parallel Gallery hosted at the Artesian Performing Arts from May 8 – June 3. This exhibition highlights some amazing emerging artists from the Visual Arts department, including painting, printmaking, and drawing works.
The Artesian is wheelchair accessible, all-ages, and a proud supporter of positive spaces initiatives with a zero-tolerance policy towards hate, harassment, and/or discrimination. We reserve the right to remove any patron creating an unsafe environment. The accessible entrance is available via a lift, Please ask staff for help if necessary.
The theme of this year's Cathedral Village Arts Festival is "home/belonging" so in response "Connections // Home" includes pieces that represent the variance of what home means to every individual, while reflecting unique approaches in medium & stylization. Home can be a place, a feeling, a memory – – we hope you connect a bit of that feeling of home to pieces in this exhibition.
*MOST of the works in this exhibition are for sale by the artist, if you are interested in any of the pieces please feel free to contact the gallery via our Instagram messages or email. We would love to see some student art sales !! *
There will be a closing reception held May 31, from 7 – 9 PM in the lounge area of the Artesian for folks to come enjoy the artwork, and speak to the artists!
---