Cam Penner & Jon Wood in the Artesian Lounge
Oct 2, 2019
---
---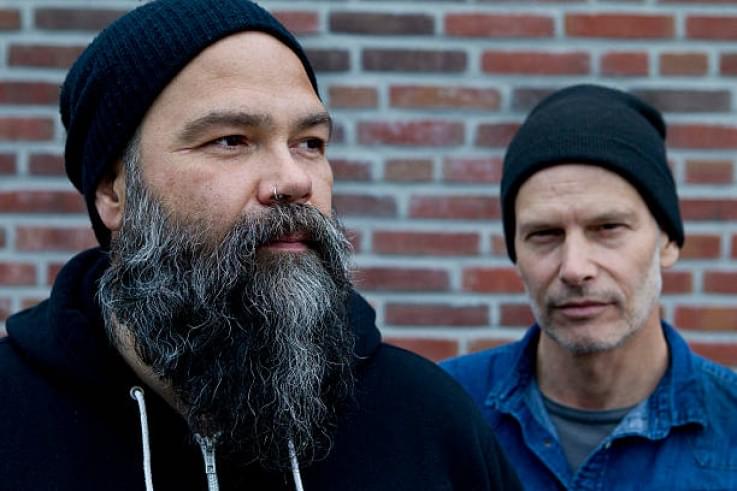 On October 2nd, Join veteran songwriter Cam Penner and expert sideman Jon Wood in the Artesian lounge for a night of music you won't soon forget.
Show Details:
Cam Penner & Jon Wood in the Artesian Lounge
Date: Wednesday, October 2nd, 2019
Doors: 7:00 PM
Show: 8:00 PM
Tickets: $20.00 in advance
The Artesian is wheelchair accessible, all-ages, and a proud supporter of positive spaces initiatives with a zero-tolerance policy towards hate, harassment, and/or discrimination. We reserve the right to remove any patron creating an unsafe environment. The accessible entrance is available via a lift, Please ask staff for help if necessary.
About Cam Penner:
Canadian Cam Penner is an international touring singer/songwriter. His music has been featured on NPR's, All Music Considered, BBC's 2016 mini-series Stonemouth, and has charted on the Folk Billboard Chart's Top Twenty. Cam Penner doesn't so much sing songs as summon them up like a medium calling up spirits. His gentle growl can become a Delta howl as if he is the conduit, a mere medium articulating the blues of a whole continent, emanating from a bottomless well of shared everyman experience. His remarkably sympathetic foil and musical cohort, electric guitar and lap steel sound sculptor Jon Wood, conjures up sound and colour, building spaces where ghosts dwell and shadows beckon. The distinctive flow, the masterful musical bonding and the overall atmosphere they create is both endearing and humbling. They make you want to listen closely to every word and each hand-crafted note. Their unrivalled attention-demanding presence marks this duo apart from other acts.
Cam Penner & Jon Wood have been moving audiences for the last thirteen years. They have toured their travelling show extensively through Canada and Europe. The symphony of sound and lyricism showcase the inevitable evolution of this duo. The live show is as fragile as it is grand. Like watching a tight rope walker or a trapeze artist at work. It's folk. It's rock n' roll. It's Cam Penner and Jon Wood breathing fire into every note and lyric.

"Together they are unstoppable." - Americana UK

"..nothing short of brilliant! At War With Reason is different, as is Cam Penner and the world is a whole lot better place for having both of them in it. Long live DIFFERENT!" -Rocking Magpie UK
`
"Cam Penner colours outside the lines set out by the music industry. Let him continue to do this, because the result is fantastic. 'At War With Reason' is an absolute must for real music lovers! Difficult to describe, but a pearl as one rarely comes to the surface."
- Keysandchords.com (NL)
---