Breaking the Ocean Launch with Annahid Dashtgard and Zarqa Nawaz
Nov 29, 2019
---
---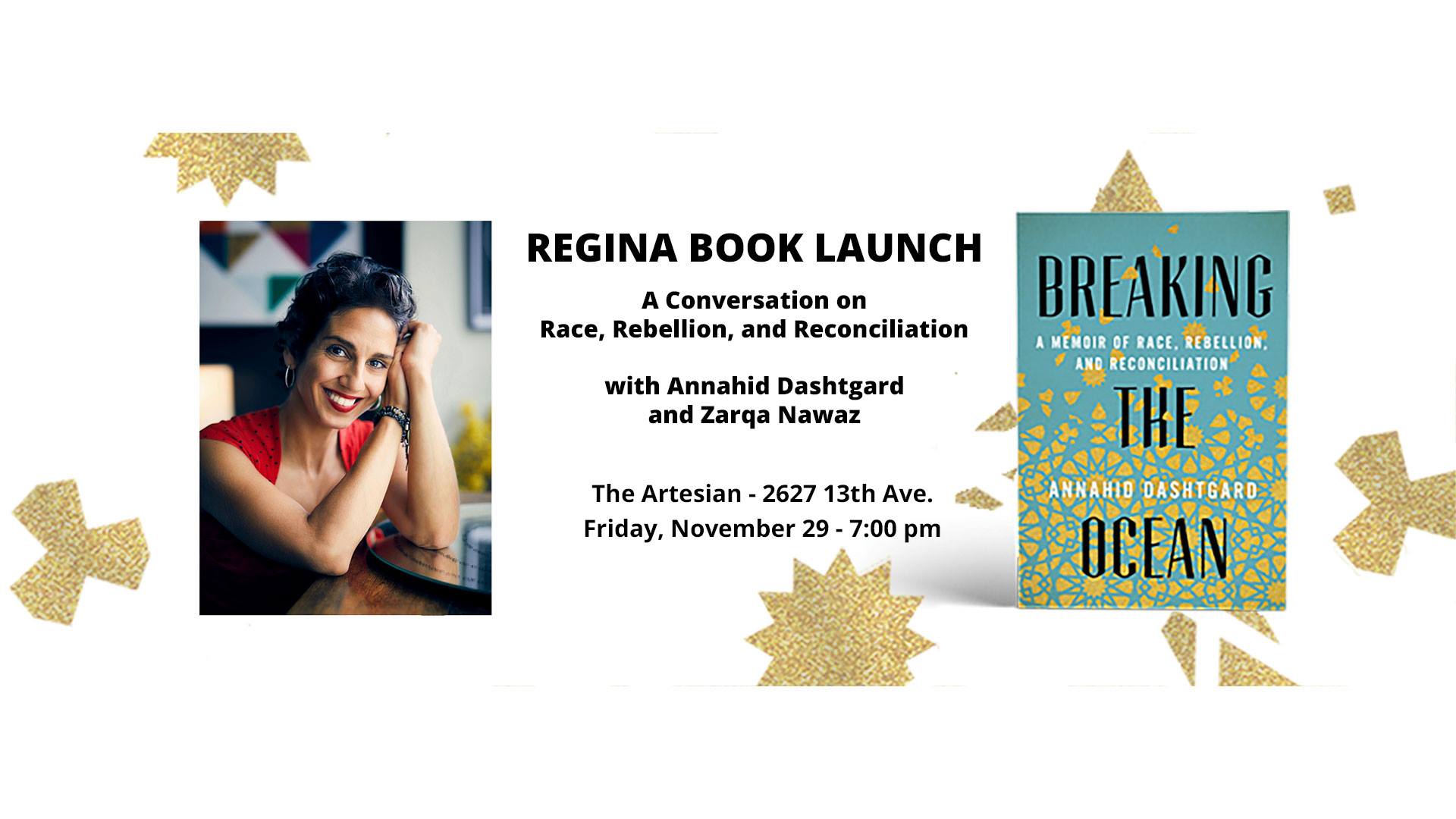 In this time of rising nationalism and xenophobia, people are polarizing along racial and identity lines. Where can we turn for hopeful yet realistic narratives of the healing that is possible in relationship?
In Breaking the Ocean, Annahid Dashtgard addresses the long-term impacts of immigration and racism and the chance we all have to create our own happily-ever-after. Breaking the Ocean urges us to acknowledge our differences, offering new possibilities for understanding through the revolutionary power of resilience.
Join us for this timely conversation on what it means to belong, what it takes to become whole, and ultimately what is required to create change in ourselves and in society.
Annahid Dashtgard is the co-founder of Anima Leadership, an international consulting company specializing in issues of diversity and inclusion. Previously she was a leader in the anti-corporate globalization movement, responsible for several national political campaigns and frequently referred to as one of the top activists to watch in the 1990s. She is the host of the podcast series Breaking the Ocean: Soundwaves of Belonging and the director of two award-winning documentaries, Buy-Bye World: The Battle of Seattle and Bread. Her writing has appeared in the Globe and Mail, the Toronto Star, and Briarpatch magazine. Dashtgard lives in Toronto with her partner and two children. Breaking the Ocean is her first book.
Zarqa Nawaz created the world's first sitcom about a Muslim community living in the west. Little Mosque on the Prairie premiered to record ratings on the CBC in 2007. The show demystified Islam for millions of people around the world by explaining how practicing Muslims live their lives from dating to marriage to burying their dead.
Zarqa's first true tragedy being cruelly rejected from medical school since she was brainwashed from the time she was an embryo to become a doctor. To recover, she made several short comedy films BBQ MUSLIMS, Death Threat, Random Check and Fred's Burqa.
Eventually the National Film Board of Canada, approached her to do something more serious with her talents and in 2005, Zarqa Nawaz made the ground-breaking documentary Me and the Mosque, about Muslim women's battle with patriarchy in the mosque which ultimately inspired the television series. There are no dead people in it.
And now Zarqa Nawaz has written her best selling comedic memoir Laughing All the Way to the Mosque, about growing up as a Canadian of Muslim faith. She was not being beaten, or stoned, so alas she may be the most boring Muslim on the planet, but her stories about going to Muslim summer camp are pretty funny.
Zarqa is also a frequent public speaker on Islam and comedy, gender and faith, multiculturalism and plurality.
Zarqa has a B.Sc from the University of Toronto but please don't ask her any questions about science because you know the saying 'education is never wasted' yeah, well, in this case it's true. And she also has a B.A.A in journalism from Ryerson University, which was really, really helpful when you want to avoid an arranged marriage. She finally did find a husband in the prairies and squeezed out four babies as a result. She lives with all of them in Regina, Saskatchewan.
Once a year, she puts a big tent in her backyard to celebrate Eid-ul-Fitr and she wants anyone reading this silently in their brain to know, they are invited.
---