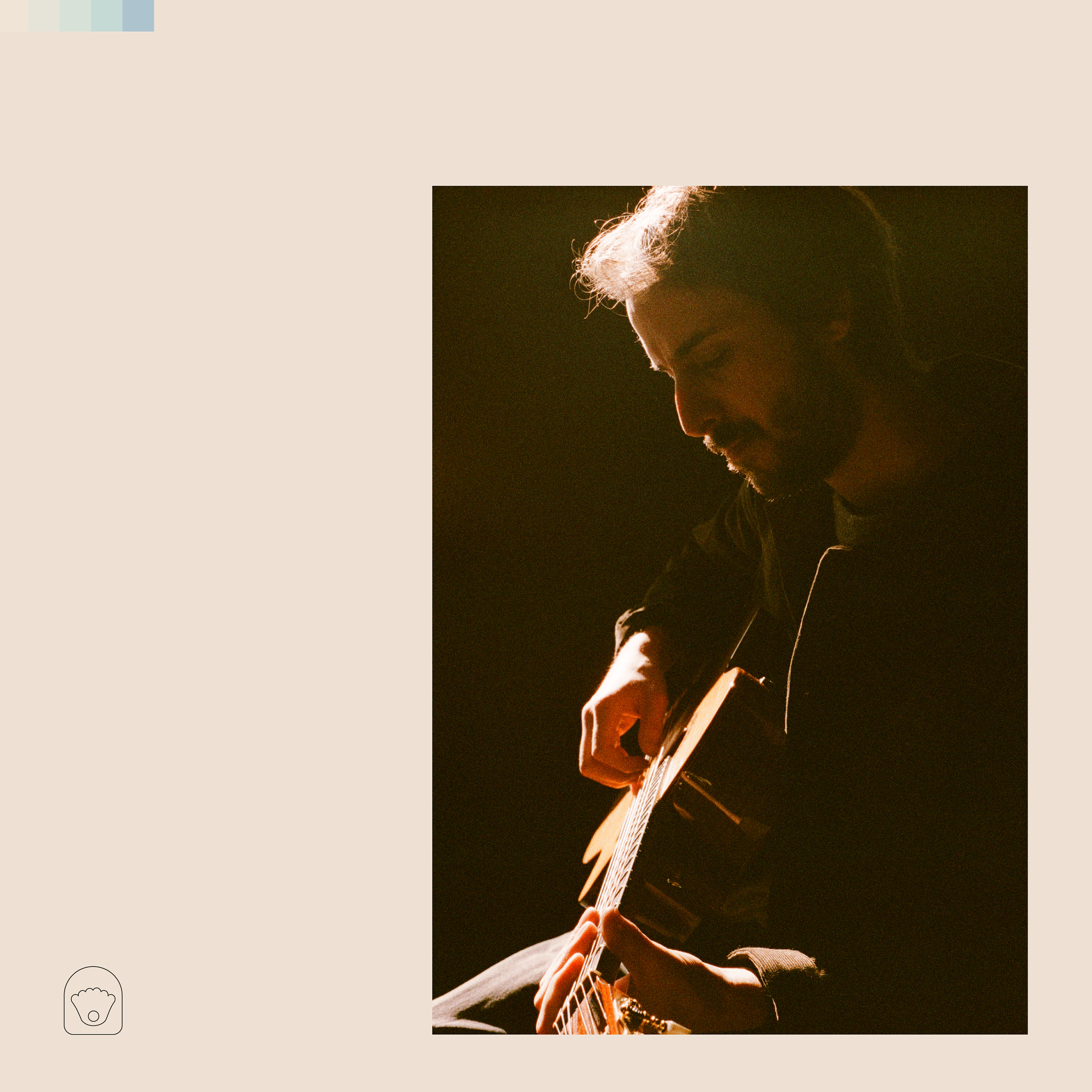 We're pleased to welcome Bobby Bazini to the Artesian stage in November for an evening of celebrating his new album, "Pearl"!
Show Details:
Bobby Bazini
Date: Tuesday, November 7th, 2023
Doors: 7:00PM
Show: 8:00PM
Tickets: $33.00 in advance online or at Paper Umbrella (2724 13th Avenue), $43.00 at the door
*Advance tickets close at 5:00 PM day-of-show. Additional tickets will be available at the door unless it is officially labelled SOLD OUT*
The Artesian is wheelchair accessible, all-ages, and a proud supporter of positive spaces initiatives with a zero-tolerance policy towards hate, harassment, and/or discrimination. We reserve the right to remove any patron creating an unsafe environment. The accessible entrance is available via a lift, Please ask staff for help if necessary.
About Bobby Bazini:
With over a decade of success including multiple JUNO and ADISQ Award nominations, Platinum records, tens of millions of streams and sold-out shows, Bobby Bazini returns with Pearl, a new album and something of a musical renaissance for the artist.
The concept of Pearl was born when Bazini came across an article in the National Geographic about how pearls are formed: when foreign objects such as grains or sand enter the oyster, it protects itself by surrounding them with layers of nacre. From an irritant, the oyster manages to create one of the rarest and most beautiful materials in the world! Fascinated by this concept, he was reminded of a darker time he had just lived through and felt strongly about using this idea as the inspiration for this next album.
He now needed to find someone who could help him bring this to life and immediately contacted Connor Seidel (1969 Collective, Charlotte Cardin, Les sœurs Boulay): "I'd been hearing his name everywhere for years. We got in touch, and it all started falling into place. I knew right away that I'd found the right producer for this project. In hindsight, I can safely say that I wasn't mistaken."
Both artists agreed to begin working a few weeks later. In the meantime, Bobby spent some time by the ocean. Having not taken a trip for a while he realized just how much he'd missed it. Whilst away, he started recording sounds on his phone for the album, particularly the sound of the breaking waves. Upon his return, during their first session, Connor and Bobby wrote Pearl, the album's title track: "I told him about the effect the sea had on me, the National Geographic article, the transformation of something negative into something positive and I played him recordings of the waves... Connor was just as inspired as I was and after we finished Pearl, we decided to make the whole album around this idea."
"Pearl was becoming a concept album right down to the very last detail. Be it the lyrics, the themes, the order of songs; or in the repetition of certain melodies and vocal tracks to evoke the idea of the sphere; in the interludes when you hear the sea; in the instrument choices (harp, flute, etc.); in the voices that we'd recorded to sound as if they were underwater; in the using of shells as percussion at various times throughout the album, everything, absolutely everything was going to lead us back to the pearl. Connor was very excited about this concept, sometimes even more than myself… I think (laughs). I thought it was so beautiful that my project became his project too. I've worked with many producers throughout my career and his approach was unique. He showed me the way to embody this concept as faithfully as possible across a little more than ten songs."
During their sessions, both artists shared a lot of music, particularly music from the 70's, like Terry Callier, Jorge Ben and Nick Drake. In just three weeks, a first version of Pearl was completed! "We often recorded vocals and guitars with our phones so as not to waste too much time as we wanted to completely focus on the writing. Some of those original guitar tracks, vocals and seaside sounds recorded with our iPhones even made the final mix".
After three weeks of pure creation, Bazini and Seidel were eager to record their new songs and started talking about who they should approach to join them in the studio for the recording sessions. They kept the guitars for themselves, preferring nylon strings, inspired by the playing of João Gilberto, the Brazilian bossa nova pioneer. And as the entire album was written on nylon strings they too had to feature on the final recordings. Seidel took charge of bass duties. "We had a dream team in mind for this project, and we even waited for everyone to be available to start recording. The first musician we called was Robbie Kuster (Patrick Watson) and he played the drums, percussion, bells and saw! On keyboards, we invited Conner Molander (Half Moon Run). It's like he makes his keyboard sing, this guy's amazing. His performances were so powerful and even ended up influencing the string arrangements. When Éveline Rousseau (The Barr Brothers) started playing the harp in the studio, something happened: it's as if we'd just entered Pearl's universe for real. On strings, we had Antoine Gratton who blew me away. Before I contacted him, everyone was talking about him. They say his arrangements have a floral touch, and that's just what he brought. The result is simply sublime. Félix Petit (Les Louanges), on flute and saxophone completed the ensemble. Finally, the sound engineer Charles-Émile Beaudin did a remarkable job in the studio. We talked a lot before recording began and we shared musical references. He understood right away where we wanted to go."
Pearl, this creation made by an oyster to protect itself from irritants of the outside world; perfectly illustrates Bobby Bazini's journey toward this fifth studio album: "I feel like it's also my first, though. I've always dreamed of creating an album like this and now I have the freedom and team to do it. I had things to say, I had to get those songs out of me. It's an album that takes you places; while writing it, I constantly had the echo of the sea in my ears. I hope it'll be the same for the listener."
---