Amanda Hagel presents Songs for the Soul Concert
Nov 24, 2019
---
---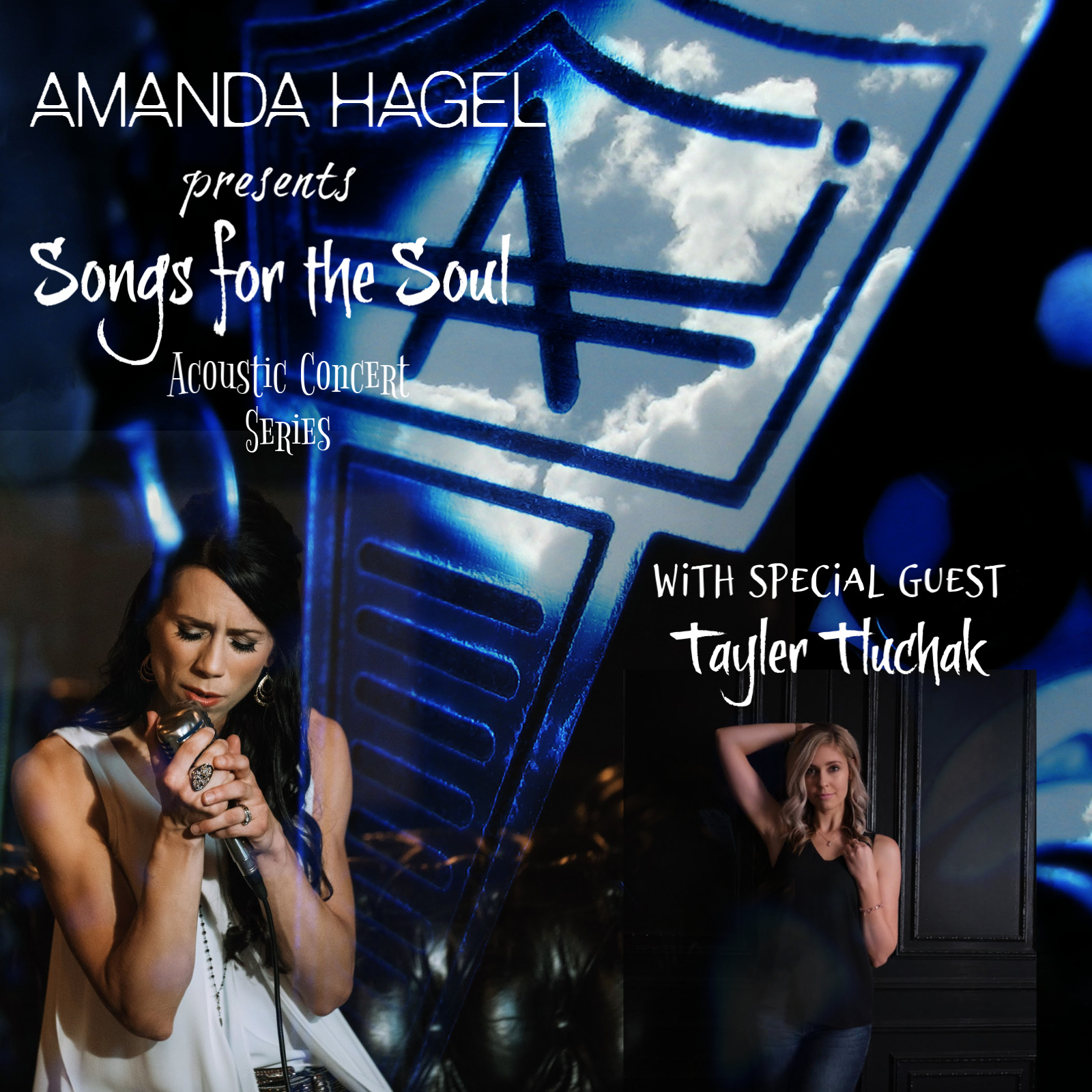 Country/Inspirational Artist Amanda Hagel presents her Acoustic Concert Series titled "Songs for Soul". Accompanied by the incredible talents of accomplished musicians Scott Patrick and Curtis Korchinski, Amanda is thrilled to bring this one of a kind acoustic-style concert series to intimate and beautiful venues around the province. Infused in the spirit of the Christmas season and including some of Amanda's brand new music, Amanda and her bandmates will perform a collection of songs that speak directly to the heart.
The concert will also feature a very special performance by the talented Saskatchewan country artist Tayler Tluchak.
Show Details:
Amanda Hagel presents Songs for the Soul
Date: Sunday, November 24th, 2019
Doors: 6:30pm
Show: 7:30pm
Tickets: $25.00 in advance
The Artesian is wheelchair accessible, all-ages, and a proud supporter of positive spaces initiatives with a zero-tolerance policy towards hate, harassment, and/or discrimination. We reserve the right to remove any patron creating an unsafe environment. The accessible entrance is available via a lift, Please ask staff for help if necessary.
About Amanda Hagel:
Lancer Saskatchewan's Inspirational/Country Music Artist, Amanda Hagel, has established herself as an artist whose mission is to create music that uplifts, empowers and inspires her listeners. Amanda has gained both national and international recognition as a gifted performer and songwriter. In 2015 Amanda was a national finalist in the CBC Searchlight Competition, in 2017 the SCMA Country Gospel Album of the Year award recipient and in 2018 a category finalist in the USA International Song Writing Competition for her original song "Listen With Your Heart". Amanda's current single "Her Own Drum" recently cracked the top 100 songs on the Canadian Mediabase Country Radio Charts! With three albums currently released and plans to release a fourth in 2020, it is clear that Amanda has fully embraced her musical calling as her songs and their messages continue to be heard all around the world.
To learn more about Amanda and her music go to - https://amandahagel.com
About Tayler Tluchak:
Gronlid Saskatchewan singer/songwriter Tayler Tluchak has quickly found her way in the Country Music Industry. Her strong passion for music drove Tayler to pursue what she only dreamed possible- a career in the Country Music industry.

Tayler found her love for country music at a young age while listening to Shania Twain on repeat- always envisioning herself becoming a performer. Never believing it was actually possible, she went many years of her life keeping this talent to herself. It wasn't until her musically talented Grandpa Tluchak passed away that Tayler decided it was time to share her gift with anyone who was willing to listen.

The perfect showcase for this Saskatchewan artist came when Tayler got the green light to perform on Telemiracle in 2016- A TV broadcasted telethon in Saskatchewan. At this performance, many of her friends and family heard her sing for the very first time. Through Telemiracle Tayler received phone calls and offers to connect with others in the industry, and from there, she began to co-write and record her own music.

"Wasn't You I Missed", Tayler's debut single showcased her talents and expressed aspects of life and love in a small town. She then went on to record her second single "Crushin' on You". Highlighting her wide vocal range in a fun mix of pop and country.

With a bright and positive outlook for the future, Tayler is ready to take on whatever comes her way.
To learn more about Tayler and her music go to - http://www.taylertluchak.com
---