4th Year Film Screening
Apr 20, 2018
---
---
50.4453626;-104.61931720000001;2627 13th Avenue, Regina, SK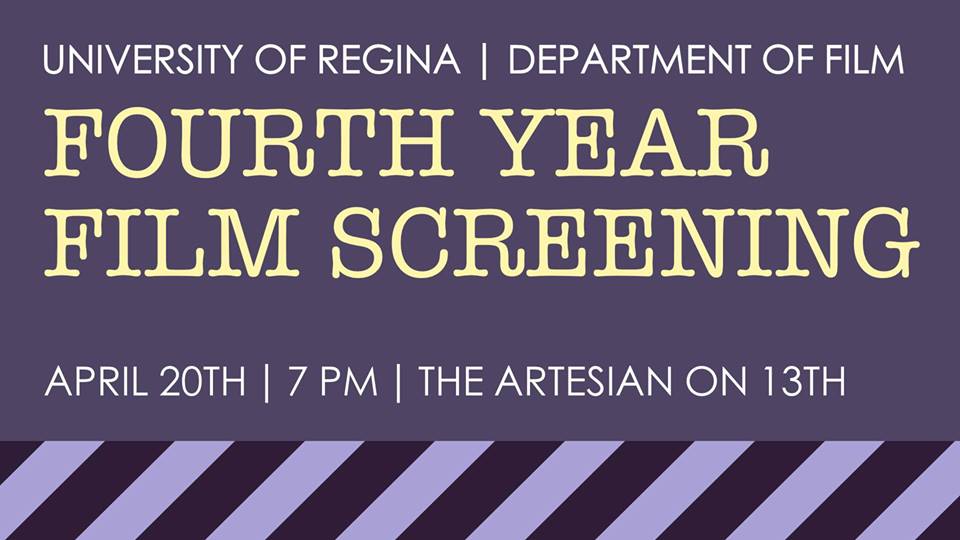 The fourth year film students at the University of Regina will be hosting a screening of their final projects, a collection of films they have completed in their fourth year of the film production program. The screening will take place at the Artesian at 7 PM on April 20th, 2018. Doors open at 6:30 PM.
This event is entry by donation, and all proceeds from the screening will go towards sending students from the Mâmawêyatitân Center/Scott Collegiate to the Saskatchewan FilmPool's Summer Film Camp.
This screening is happening in association with the Department of Film, and MAP (the Faculty of Media, Art, Performance) at the University of Regina.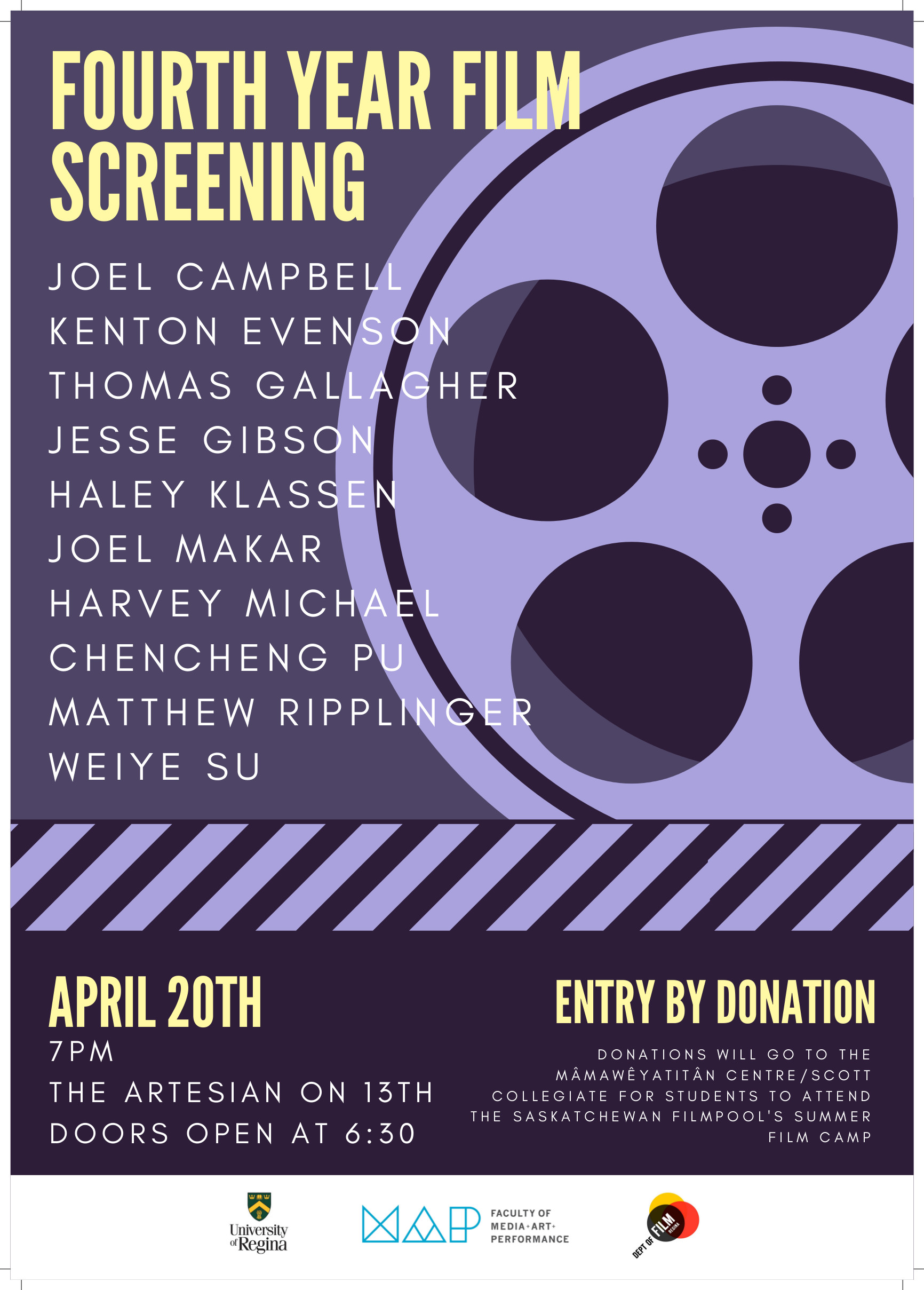 ---