Sâkêwêwak Annual Storytellers Festival 2023: Sâkitawâhk - Where The Rivers Meet / 2Spirit Beading & Bannock Afternoon
Feb 19, 2023
---
---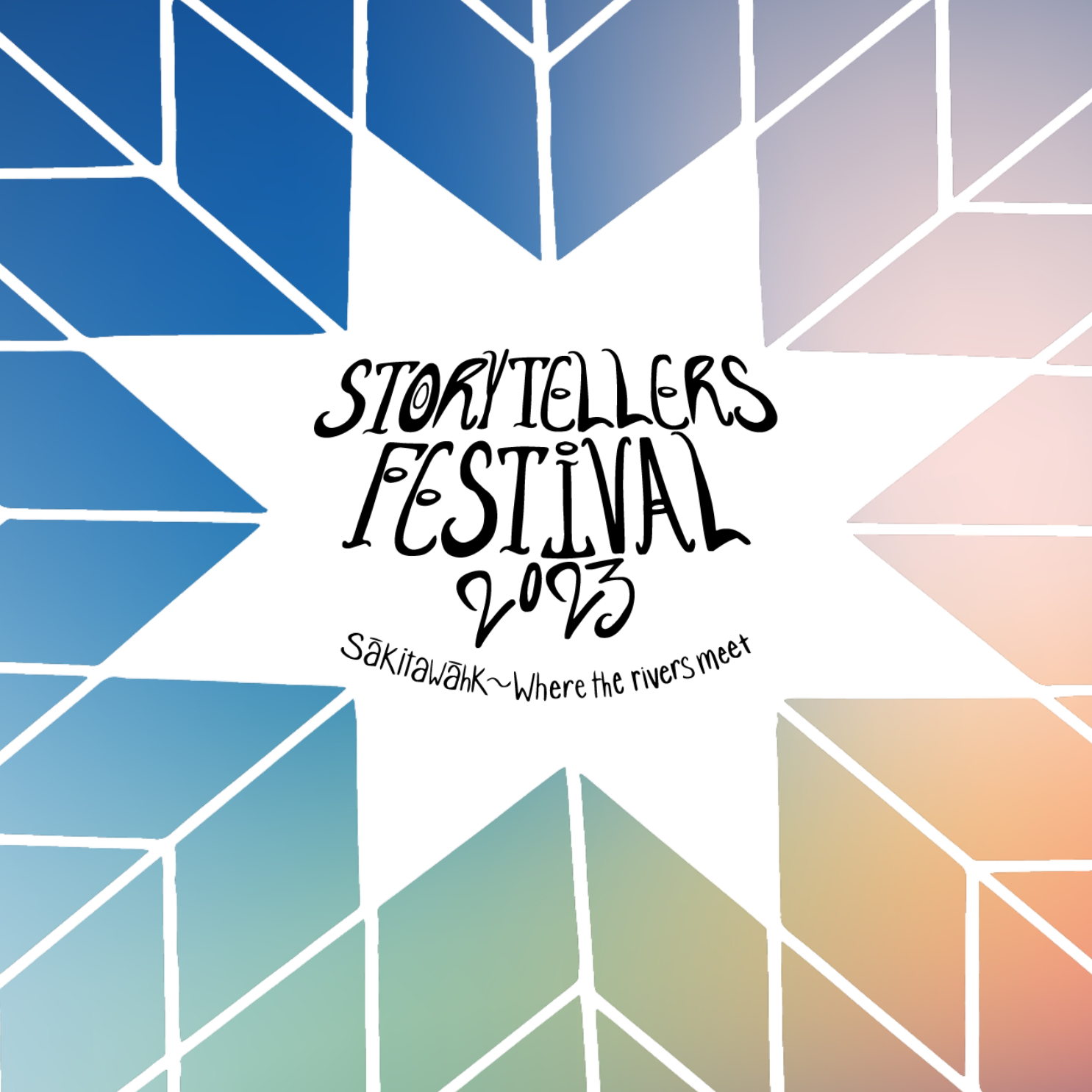 Sâkêwêwak Annual Storytellers Festival 2023: Sâkitawâhk - Where The Rivers Meet runs from February 17th-19th, 2023. Come on down on Sunday the 19th for a free 2Spirit Beading & Bannock afternoon!
Please be advised that this event is subject to our current COVID-19 policies, which are available at www.artesianon13th.ca/pages/covid-safety. The policies on that page are our most up-to-date policies and are in effect regardless of provincial restrictions.
The Artesian is wheelchair accessible, all-ages, and a proud supporter of positive spaces initiatives with a zero-tolerance policy towards hate, harassment, and/or discrimination. We reserve the right to remove any patron creating an unsafe environment. The accessible entrance is available via a lift, Please ask staff for help if necessary.
Show Details:
2Spirit Beading & Bannock
Date: Sunday, February 19th, 2023
Doors: 12:30PM
Event: 1:00PM - 3:00PM
Tickets:
Friday and Saturday Shows:
Members............................$20
Non-Members..................$25
Member Passes...............$35*
Non-Member Passes.....$40*
*Free tote bag with the first 15 festival passes purchased
Sunday Workshop is free or by donation
The Sâkêwêwak Annual Storytellers Festival is a community based, multidisciplinary arts showcase featuring Indigenous artists. During this annual event, a number of artists are invited to participate as an opportunity to share their diverse artistic practices with the Regina community.
This year's festival involves Indigenous storytelling told through a variety of contemporary art forms including dance, theatre, music, and performance.
Our theme this year is, sâkitawâhk, a Cree word meaning, "where the rivers meet." With a special focus on gender and 2Spirit identities, sâkitawâhk celebrates the true spirit of the festival as a point of gathering and kinship through collaboration, interconnectivity, and community.
Join artist Dayna Danger and Katherine Boyer for an afternoon of beading, bannock and refreshments. This event is centred around creating a welcoming space of sharing, belonging, and kinship for those identifying as 2Spirit, transgender, and non-binary.
About the artists:
Dayna Danger (they/them)
- is a Two-Spirit, Indigiqueer, Métis-Saulteaux-Polish, visual artist, hide tanner, drummer, and beadworker. Danger's art practice is an act of reclaiming space and power over society's projections of sexualities and representation. This transpires in Danger's art by their intentionally large-scale images that place importance on women-identified, Two-Spirit, transgender, and non-binary people. Their art uses symbolic references to kink communities to critically interrogate visibility and rejection. Danger centers Kin and practicing consent to build artworks that create a suspension of reality wherein complex dynamics of sexuality, gender, and power are exchanged.
Katherine Boyer
(Métis/Settler) - is a multidisciplinary artist, whose work is focused on methods bound to textile arts and the handmade - primarily woodworking and beadwork. Boyer's art and research encompasses personal family narratives, entwined with Métis history, material culture, architectural spaces (human made and natural). Her work often explores boundaries between two opposing things as an effort to better understand both sides of a perceived dichotomous identity. This manifests in long, slow, and considerate laborious processes that attempt to unravel and better understand history, environmental influences, and personal memories
---