2022 Lecture Series: Poetry and Stories of the '60s Scoop
May 5, 2022
---
---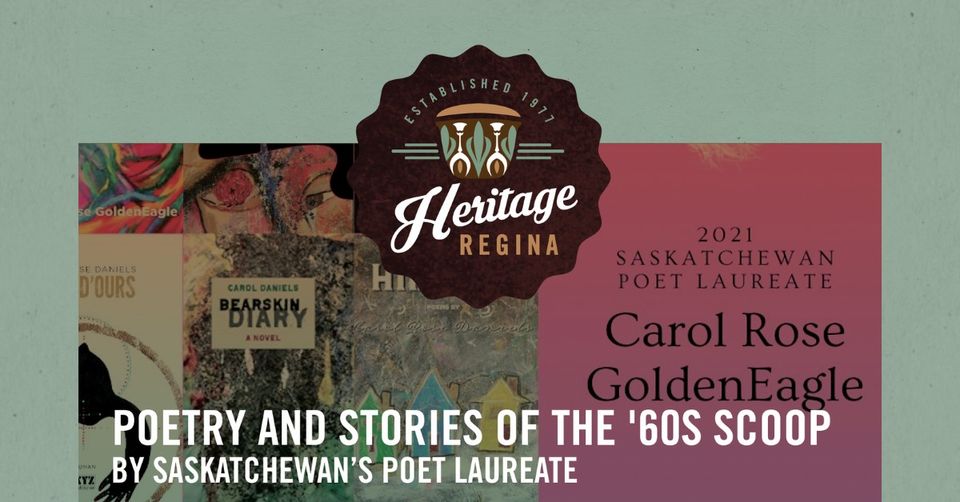 It is called the 1960's scoop-up, yet still, very few know what happened during this dark chapter of Canadian history.
Join Saskatchewan Poet Laureate Carol Rose GoldenEagle for poetry readings and a discussion on how this harmful government policy has impacted her life and her writing.
Lectures are free with a suggested donation of $10 at the door.
Meet and greet + book sale to follow.
Please be advised that admission to this event will require proof of vaccination in accordance with our current COVID-19 policies, which are available at www.artesianon13th.ca/pages/covid-safety. The policies on that page are our most up-to-date policies and are in effect regardless of provincial restrictions.
__________________________
About Carol Rose GoldenEagle:
Carol Rose GoldenEagle is an award-winning novelist, poet, and journalist with over 30 years experience of bringing stories to life.
Her works touch on topics from parenthood to Indigenous teachings and culture. Her first poetry book, Hiraeth (2019), was shortlisted for the 2019 Saskatchewan Book Awards, and Narrows of Fear (2020) was a 2021 Saskatchewan Book Awards winner. Her other works include Bearskin Diary (2017), Bone Black (2019), and Essential Ingredients (2021).
---