Tracy & Wilson: A Small Town Mystery
Aug 14, 2019 - Aug 15, 2019
---
---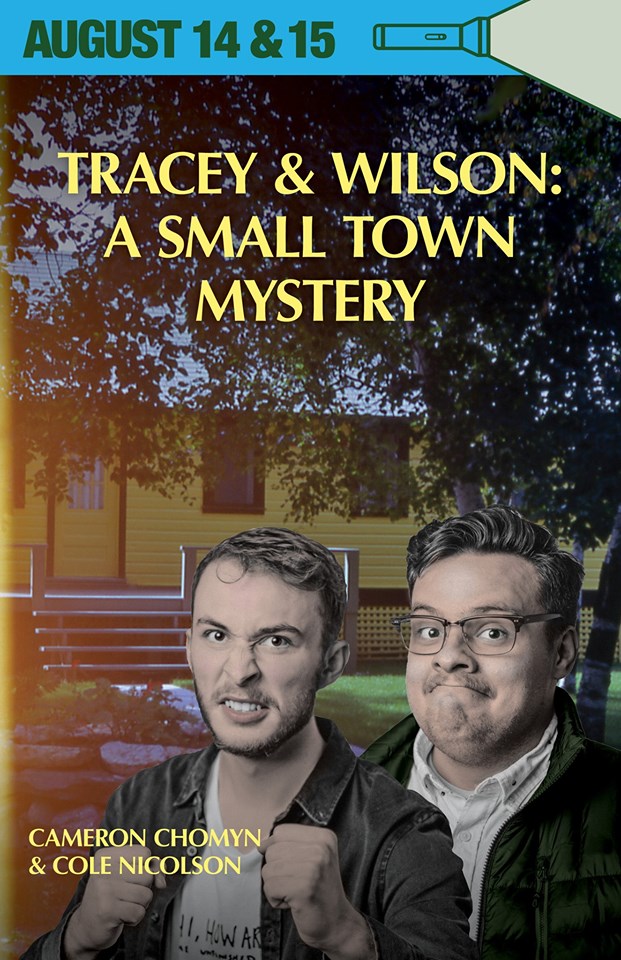 A Hardy Boys inspired improvised mystery starring Cameron Chomyn & Cole Nicolson.
Join us August 14th and 15th for a fun-filled adventure breaking down the summer's biggest mysteries!
Featuring Jon Neher on the keys and other surprises!
The lounge opens at 7:00, Auditorium at 7:30, and the Show at 8. Tickets are $10 online or at the door.
---